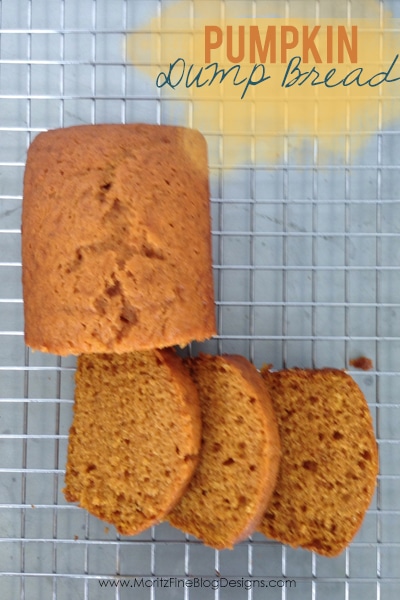 Author: Heather Moritz
Prep time: 8 mins
Cook time: 1 hour
Total time: 1 hour 8 mins
So easy, your kids can make this on their own!
1c. oil
4 eggs
1 can (15oz) pumpkin
1 c. nuts (optional)
1 c. raisins (optional)
3 c. sugar
3.5 c. flour
1 tsp. nutmeg
1 tsp. cinnamon
2 tsp. baking soda
Dump all ingredients to a large bowl.
Mix on medium speed for 2 min. or until well blended.
Pour into 3 greased and floured bread pans.
Bake 1 hour at 350 degrees.
Cool slightly and wrap in saran wrap to keep moist.
Recipe by at https://www.moritzfinedesigns.com/pumpkin-dump-bread-easy-kids-make/