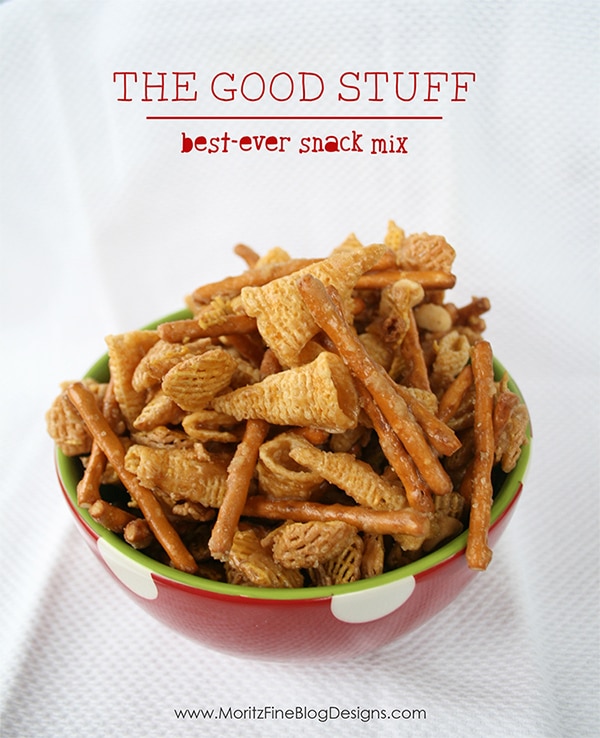 The Good Stuff | best snack mix ever!
Author: Heather Moritz
Prep time: 5 mins
Cook time: 18 mins
Total time: 23 mins
2 c. brown sugar
1 c. butter
½ c. Karo Syrup
1 12 oz. box of Crispix Cereal
1 can mixed nuts
1 10oz bag pretzel sticks
1 6oz bag bugles
In a large oven safe container, mix the Crispix, nuts, pretzels and bugles.
Boil the brown sugar, butter and Karo for 2 minutes ( I do this in the microwave).
Pour the mixture over the snack mix and stir.
Bake @ 170 degrees for 8 minutes. Stir. Bake 8 more minutes.
Spread on a cookie sheet to cool.
Store in a air tight container.
Recipe by at https://www.moritzfinedesigns.com/good-stuff-best-snack-mix-ever/