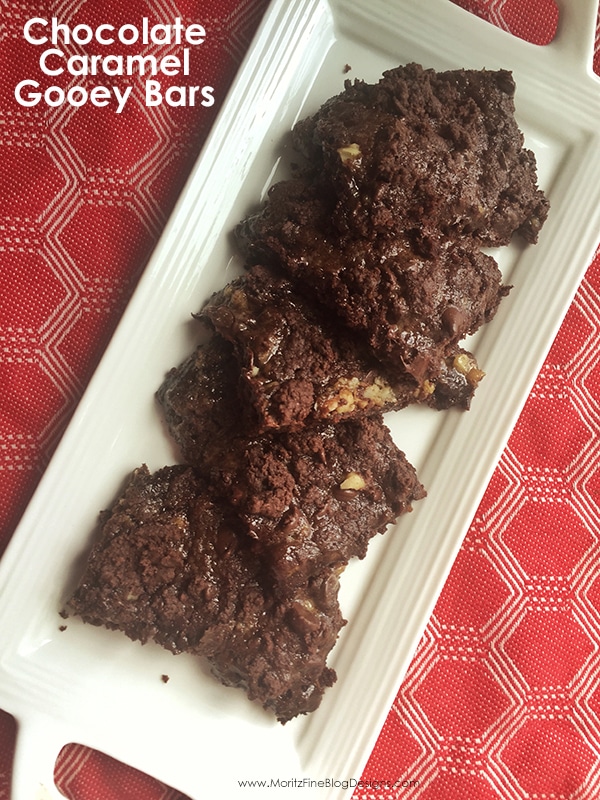 Chocolate Caramel Gooey Bars
Author: Heather Moritz
Prep time: 5 mins
Cook time: 22 mins
Total time: 27 mins
1 box german chocolate cake mix
⅓ c. butter
1 egg
1 cup chocolate chips
1 cup chopped walnuts
¾ cup caramel ice cream topping + 3 Tablespoons flour
Beat with a mixer cake mix, butter and egg until it looks like taco meat.
Press all but 1 c. of mixture into bottom of a lightly greased 9x13" pan, bake at 325 degrees for 8 minutes. Let cool.
Layer chocolate chips, walnuts, and caramel sauce. Sprinkle with remaining cake mixture.
Bake 10-15 minutes at 325 degrees. Let cool before serving.
Recipe by at https://www.moritzfinedesigns.com/chocolate-caramel-gooey-bars/