Valentine's Day Word Scramble
It's time for sweet Valentine's Day parties! As a kid and even as a mom I have loved going to school Valentine's Day parties. It's so fun to watch all the kids place their carefully hand-written Valentine's in each other's adorably decorated mailboxes! And then to see the kids carefully open and read each Valentine with anxiousness! Oh! It's so fun!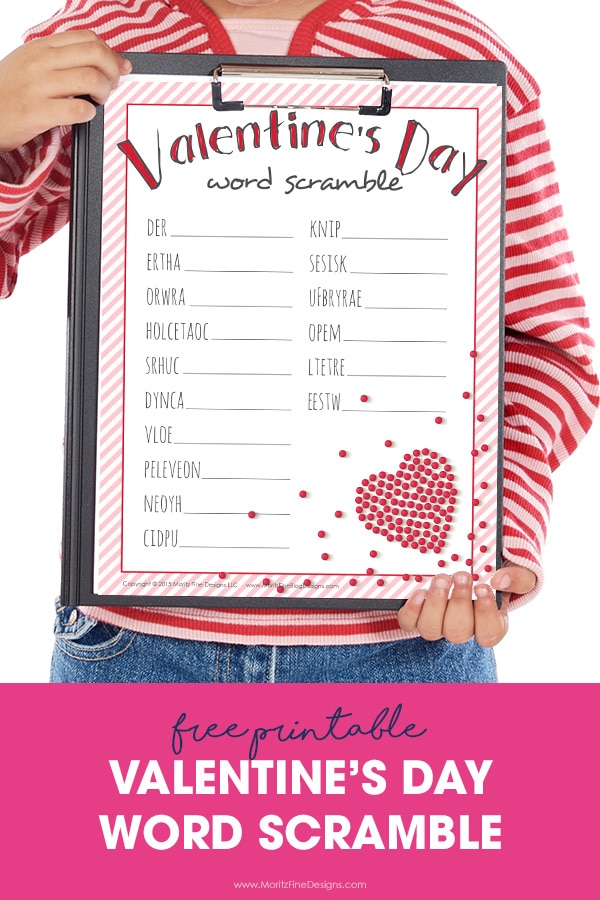 But, if you are throwing the party or even a room-mom, there are activities that are needed to make the party complete! The kids will love to try to unscramble all of these valentines-y words in the Valentine's Day Word Scramble.
You could even pair kids up to work on it together or turn it into a game and have a race to see who can unscramble the words the fastest.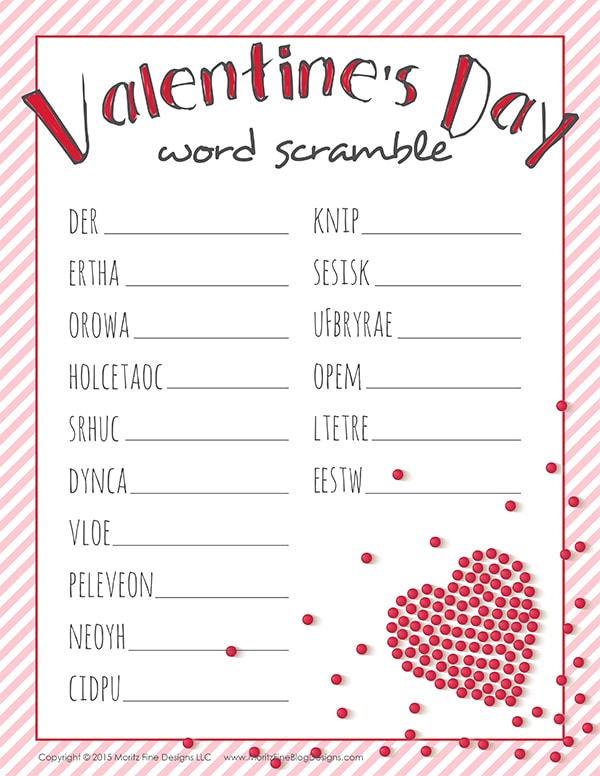 Download the Valentine's Day Word Scramble from this button below:
Be sure to grab our Valentine's Day Coupon Book and also check out the awesome Valentine's Day Fonts.
IT IS POSSIBLE TO
ENJOY STRESS FREE HOLIDAYS THIS YEAR!
The holiday season can be downright exhausting. We have too many things to do and not enough time to get them done. The 2023 HOLIDAY PLANNER will not only help you get organized, but will also help melt away that holiday stress so that you can actually enjoy the season!