DIY Adorable Valentine Bookmarks of your Kids
This is a fun and creative way for your kiddo to make Valentines this year! Use this great project to work on together with your kids. You will both love the results, and they will love handing their Valentines out at school! Even better, give them to the grandparents…they will treasure a gift like this!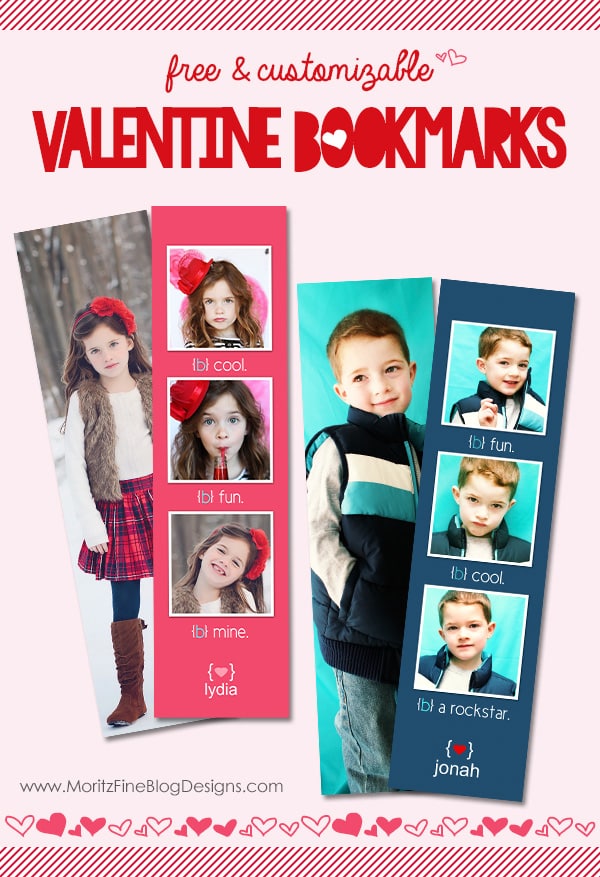 Below are the directions to create the Valentine Bookmark using PicMonkey.com. Of course, if you have a program like Photoshop, that would be easier for you to use.
You'll need 4 pictures of your child. Three head shots and one full body shot. Grab your kids and have some fun with taking these photos! Dress them up, wear masks, use a fake mustache or grab a hat.
1. Download the Free bookmark images from the bottom of the post, go to PicMonkey and click on EDIT A PHOTO.
2. Upload the image titled "ValentineBOOKMARK_square.jpg" you just downloaded from this post by clicking on the "click to open" option on the top left of the site.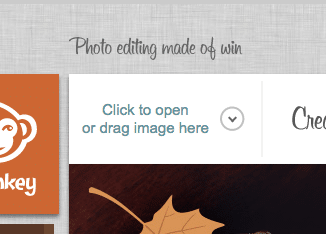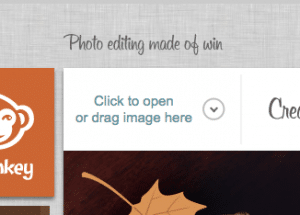 3. On the left side of PicMonkey.com is a butterfly, click on this.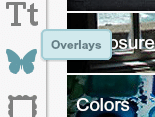 4. At the very top of the column click on "YOUR OWN">"MY COMPUTER" and find the file of one of your head shots you want to use and upload it.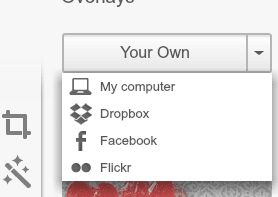 5. Stretch the image to fill the square. Save the image and repeat steps 4 and 5 until you have saved all 3 head shots as squares.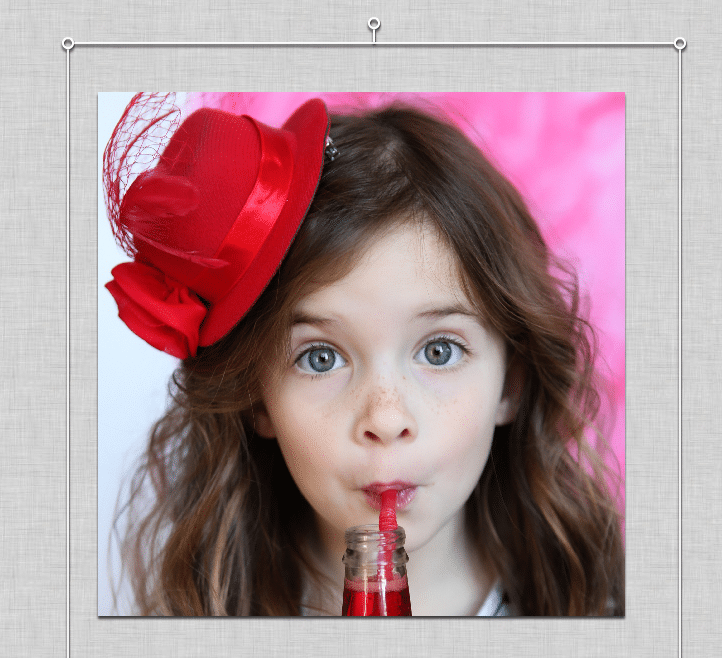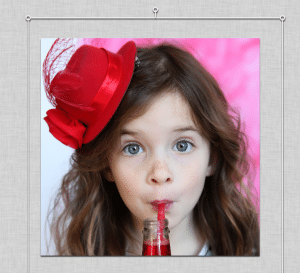 6. Next, upload the Front bookmark image (repeating step 2) and use your 3 square head shots as overlays (repeating steps 3 & 4).
7. Using the text option, add your child's name to the bottom of the bookmark (I used the Arial font) and save.
8. If you want to do a backside to the bookmark, upload the BACK bookmark image (repeating step 2) and use your full length image as an overlay (repeating steps 3, 4 and 5).
9. Last you will want to open your saved images, in whatever photo program you normally print images from and PRINT! Cut out your bookmarks (if you print a front and back, glue both sides together),  punch a hole in the top and add a ribbon.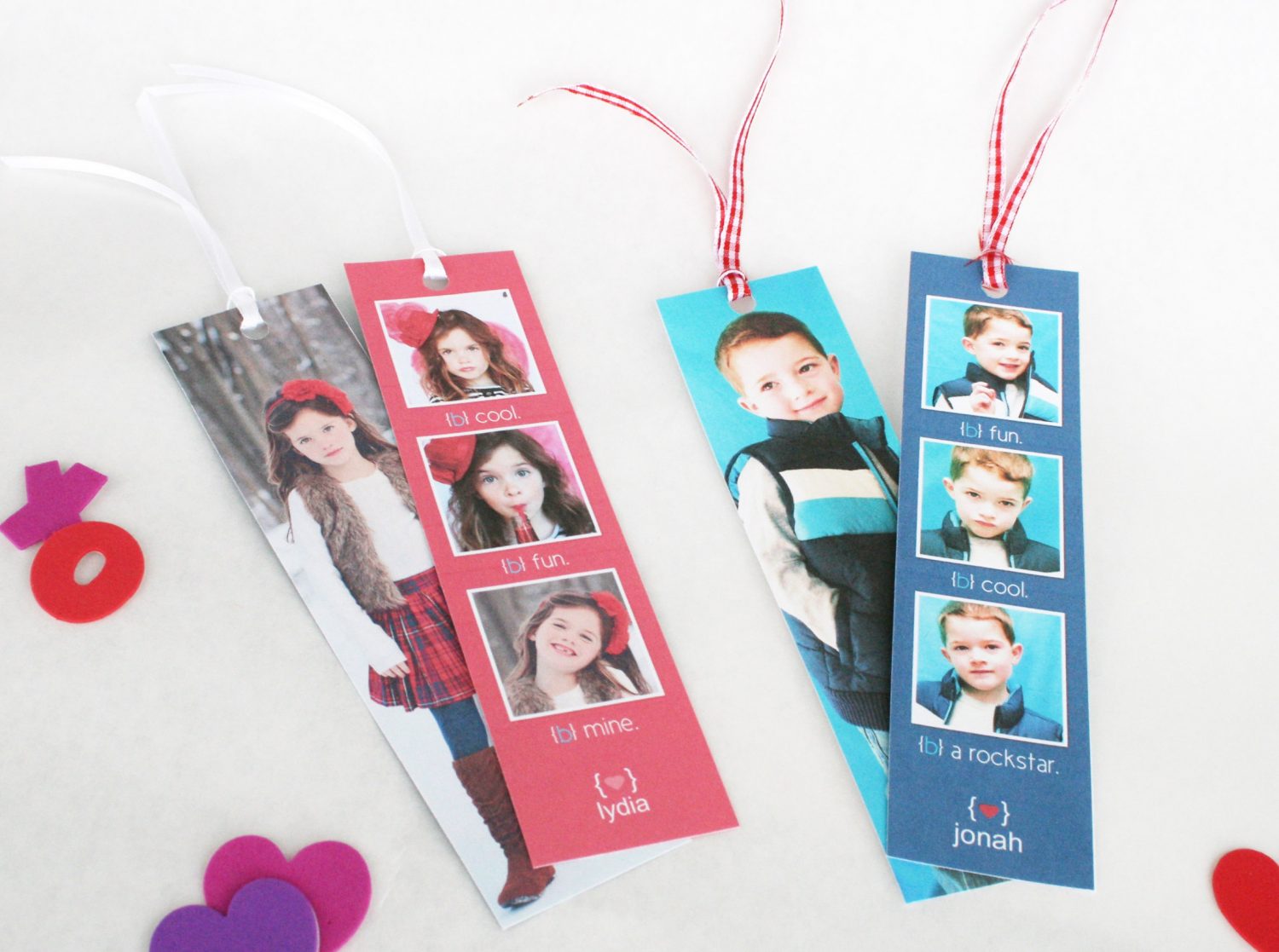 BE MORE SUCCESSFUL!
---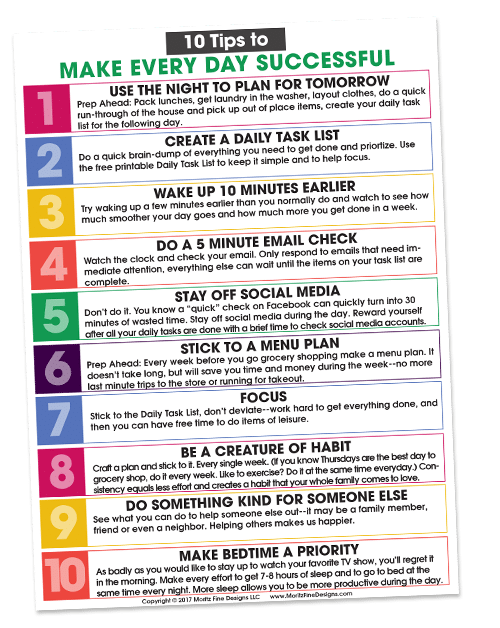 Learn how to feel more accomplished and eliminate the overwhelm from life. Simply opt-in below to get the 10 Tips to Make Every Day Successful Cheat Sheet sent straight to your inbox!