Magnolia Flower Home Decor Print for Spring
It's time to take down the winter decor. Say good-bye to snow filled pictures and pine trees and hello to light and airy spring filled pretty pastels, flowers and more!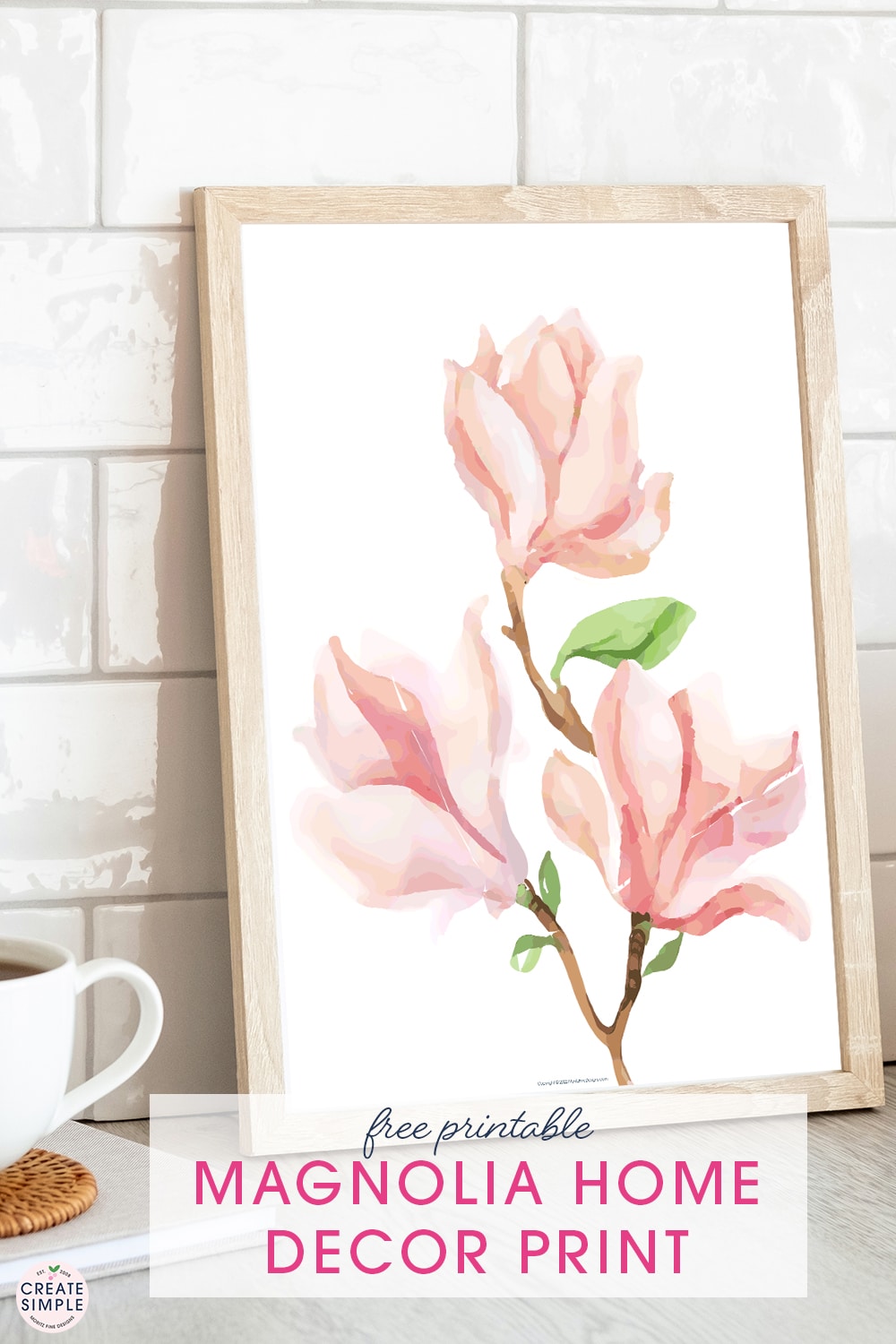 Magnolia Flower Home Decor Print
My favorite way to change up our decor that is quick and easy it to grab my spring pillow covers and new, fresh home decor prints. Let me share more.
I keep two sets of pillow covers for all the pillows in our family room. One set of black and cream colored for fall/winter and another set of navy and pastel pink for spring/summer. In 15 minutes I can change the entire look of one room.
Remember changing up or changing out a few key pieces of decor in your home does not have to be expensive! You can change lots of it for free or on the cheap.
Using free or inexpensive home decor prints is an easy place to start. Throughout our house, there are a number frames, similar to this one, that I can leave out all year long. But I change the entire look of each frame by changing what I display in each one.
You can start with this free printable Magnolia Flower Home Decor Print, it's perfect for spring. You can get it for free by clicking the link below.
Looking for more spring prints? There is another spring printable you might like here. AND….wnat to add in in dome other spring decor that's super easy—you will love these ideas!
IT IS POSSIBLE TO
ENJOY STRESS FREE HOLIDAYS THIS YEAR!
The holiday season can be downright exhausting. We have too many things to do and not enough time to get them done. The 2023 HOLIDAY PLANNER will not only help you get organized, but will also help melt away that holiday stress so that you can actually enjoy the season!