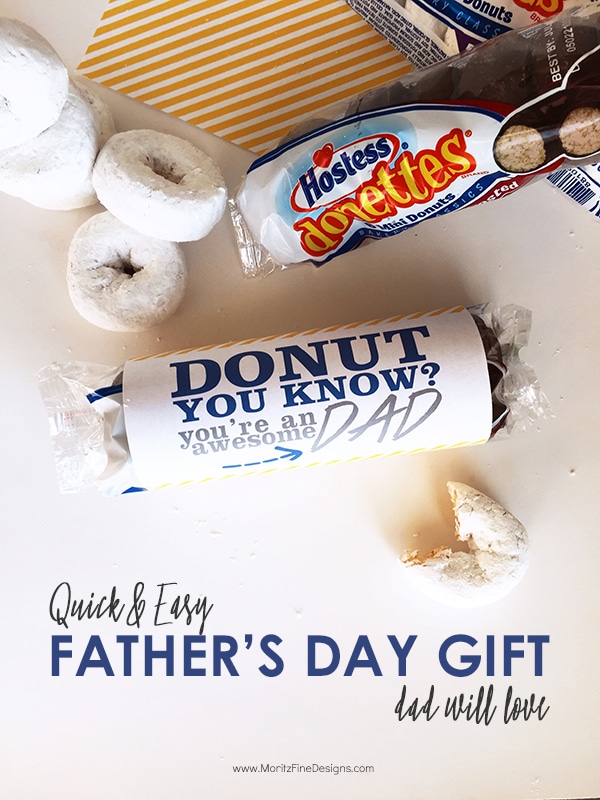 Being the planner that I am, I think most years I unintentionally leave the kids out when it comes to buying Father's Day gifts for their dad. You know how it goes, it's just easier to do it yourself. You don't have to drag the kids to the store, try to convince them to "buy" something (even though you are paying for it!) that dad will really like, etc.
Kids really enjoy being a part of the giving! Using this simple Father's Day Donut Gift, the kids will feel involved and excited about giving dad DONUTS!!…yes, dad's will love this gift too.
It's easy to run to the store (or if you are desperate, even the corner gas station will have these rolls of donuts) and grab a roll or 2 or pre-packaged donuts.
Download and print the "donut" printable from the bottom of the post. Have your kids cut the printable out, wrap it around the roll of donuts and tape! Viola! Easy, quick and you're done. It's a sweet little treat that would go along with your bigger gift for dad!
Looking for more great gifts for dad? Grab this free Father's Day Top 10 Printable.