Screen Time Countdown for Kids
Are you feeling like every time you turn around your kids are on an electronic? It's frustrating because they haven't gotten dressed, their chores aren't done and they haven't even eaten breakfast! Your family might need our free printable Screen Time Countdown.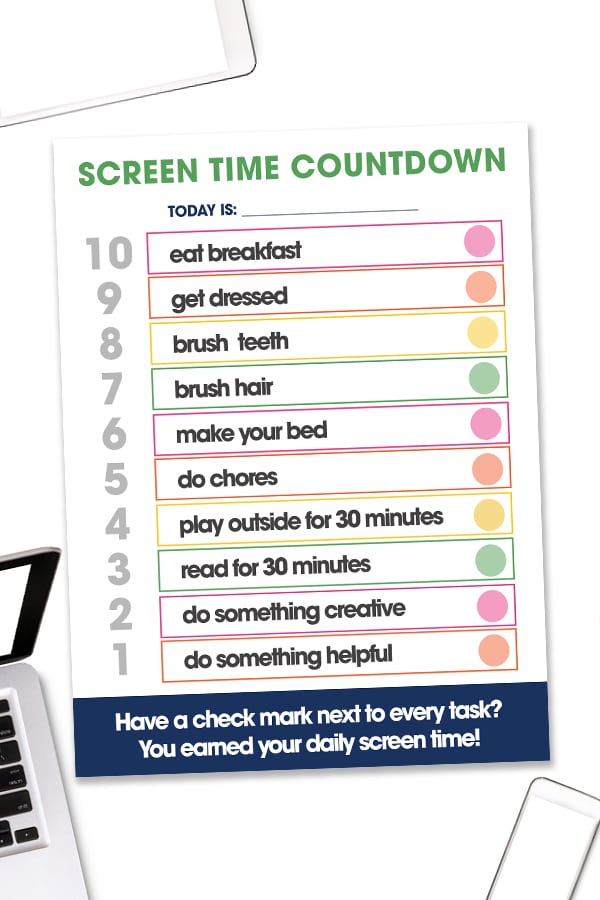 Screen Time Countdown
Some of our summer days can be laid back and lazy, with a loose schedule. On days like these, sometimes it can be hard for kids not to immediately gravitate toward hopping on an electronic device. Minutes sometimes turn into hours all while your kids have ignored some of the basics that needs to get done.
Setting up a simple household rule of no electronics until certain tasks are done can help solve the problem. The Screen Time Countdown has kids go through a checklist of 10 items that must be done before they can use electronics.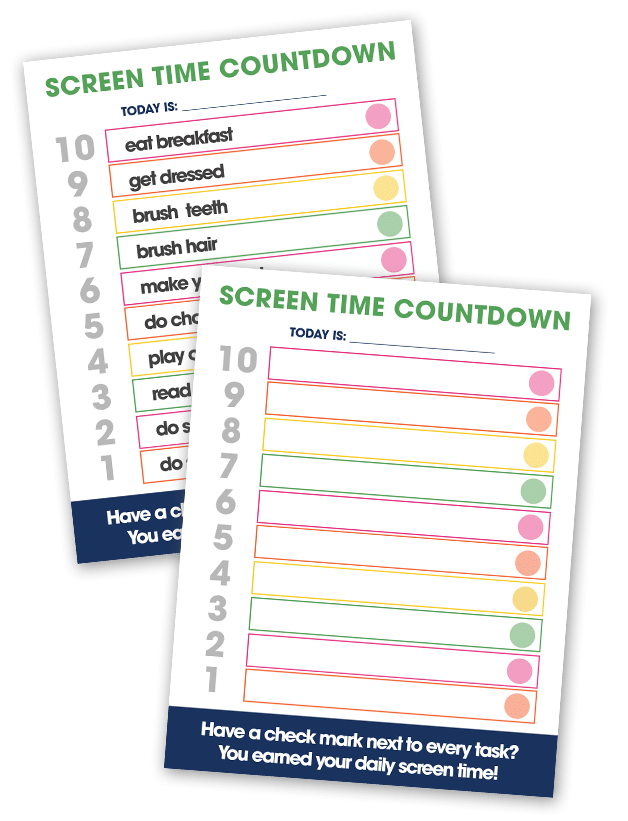 So that your kids can use the checklist every day, you can laminate the list and use dry erase markers to check each item off. The check marks will wipe clean with a damp cloth.
Download the countdown by clicking the link below. There are 2 options available: a pre-filled countdown and one that is black that you can fill in specific to each child.
Do your kids have friends over and you want them all to ditch the electronics? Try this cell phone drop zone option.
IT'S TIME TO
GET READY FOR 2023!
Get organized for 2023 with our brand new, easy to use Digital 2023 Planner! Our Planner will help you get organized and stay organized. Oh, and did we mention how pretty it is too? Use code "SAVE5" to save $5 now.