Summer Photo Scavenger Hunt
Gather friends and neighbors, kids, teens and adults for an afternoon or evening of a little competition and fun outside using the Summer Photo Scavenger Hunt.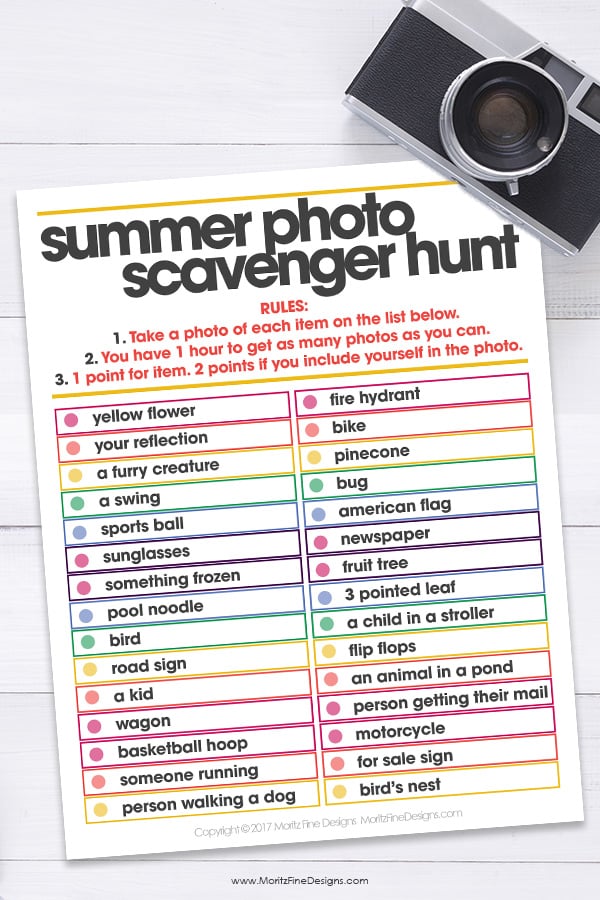 Summer Photo Scavenger Hunt
The Summer Photo Scavenger Hunt is a super fun activity that can easily include all ages. Make teams that consist of pairs or if you have a large group of participants, you can even put 3-4 people on a team.
Create your rules according to who and where you are having the scavenger hunt. If your teams are planning to drive, be sure to set boundaries. Teams could even go out and hike, ride on bikes or walk.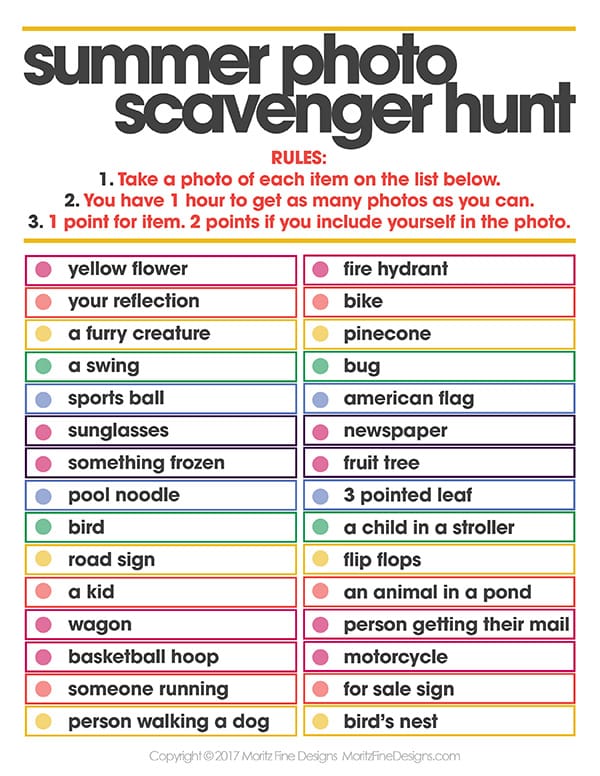 Teams get one point for getting a photo of each item on their list or 2 point if the photo includes a selfie with the item. The team with the most points win. It's even fun to offer up a prize for the winning team.
End your evening with a summer campfire and enjoy some awesome campfire desserts!
Download the Summer Photo Scavenger Hunt by clicking the link below:
IT IS POSSIBLE TO
ENJOY STRESS FREE HOLIDAYS THIS YEAR!
The holiday season can be downright exhausting. We have too many things to do and not enough time to get them done. The NEW & IMPROVED 2022 Holiday Planner will not only help you get organized, but will also help melt away that holiday stress so that you can actually enjoy the season for a change!