License Plate Game Free Printable for Kids
Are you starting to plan your summer road trip yet? If so, you know you are going to need to keep your kids occupied in the car!
Over spring break, we took a cruise, but had to drive to New Orleans to catch the boat. My kids are not so little anymore, so they typically keep themselves entertained. On a 12.5 hour drive though, they got tired of playing video games and watching movies! I decided to introduce them to the "License Plate Game". It's amazing how quickly time flies by for the kids when they are actively trying to see all of the passing car and truck's license plates! Even when we would stop to eat, the boys were hunting in the parking lots for plates they had not found yet!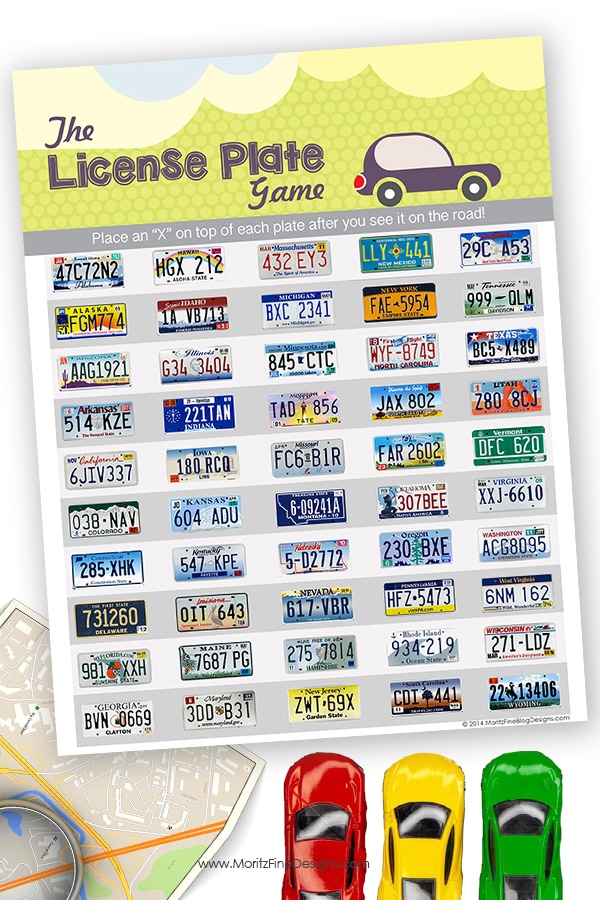 License Plate Game for Kids
I created this License Plate Game Free Printable for Kids that you can give to each of your kids! Hand them each a copy and let the competition begin. If you are looking for a few ways you can spice the game up, you might want to try these: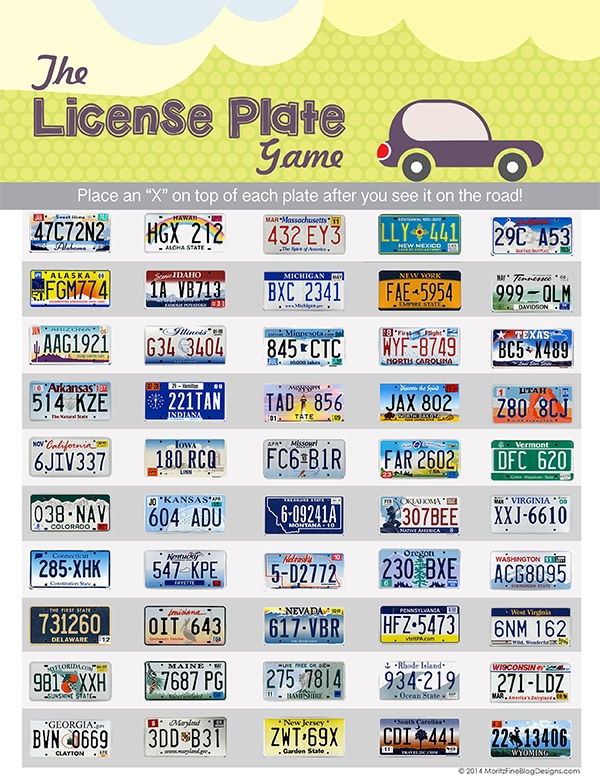 Put a time limit on the game (how many plates can you find in an hour?)
Whoever gets all plates that start with the letter "M" or "N" (or whatever letter you pick) first, wins.
The first person to find 15 plates wins.
Try to get a horizontal or vertical row filled up, the first person who does, wins.
If you laminate the game cards you can keep them in the care and use dry erase markers to mark off each license plate. The game cards will wipe clean with a damp cloth. The laminated cards can be used over and over again.
Ready to play? Simply grab the link below and print out as many copies as you need. Enjoy your trip and drive safe, and have fun playing the License Plate Game!
Looking for more fun car games? Be sure to get our free Road Trip Bingo printable.
IT IS POSSIBLE TO
ENJOY STRESS FREE HOLIDAYS THIS YEAR!
The holiday season can be downright exhausting. We have too many things to do and not enough time to get them done. The NEW & IMPROVED 2022 Holiday Planner will not only help you get organized, but will also help melt away that holiday stress so that you can actually enjoy the season for a change!