I don't care how long a road trip is, a 2 hour trip or a 15 hour trip, it's inevitable that you will hear "Are we there yet?" from the back seat!
Thankfully as our boys get older, we don't hear it quite as often, but honestly, there are times I look at my husband and want to say the same thing!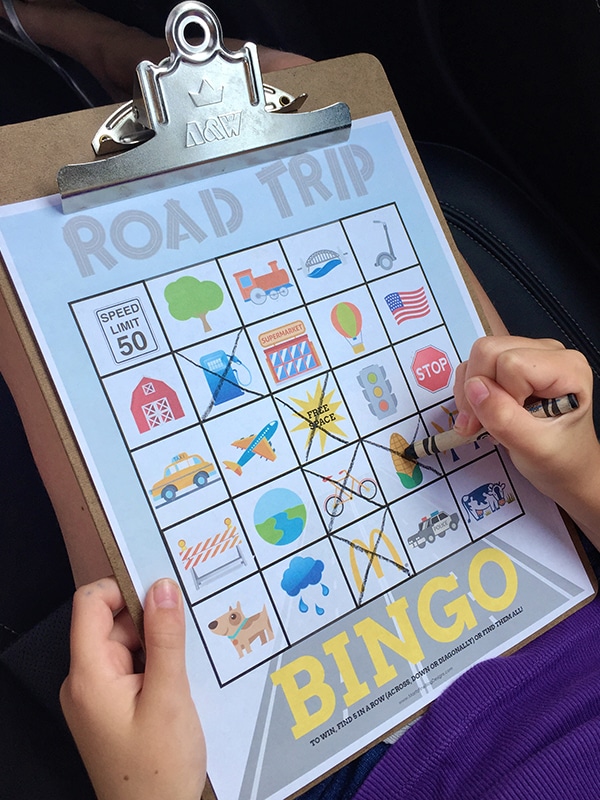 So..we can do the best we can to help the kids pass time during road trips in the car. Your kids will love these free printable Road Trip Travel Bingo Cards for Kids.
I enjoy the fact that the Road Trip Bingo gets kids to turn off the electronics in the car and instead take a look around what's going on in the world around them as they travel down the road. They keep their eyes peeled for the items on their list. It's amazing what a little friendly competition does for a kid!
SUPPLIES:
Road Trip Bingo Boards (download button at the bottom of this post)
Storage Clipboard (my kids all have these and we love that they can hold paper, pens, etc.–less mess in the car–and can be used to write on)
Writing Utensil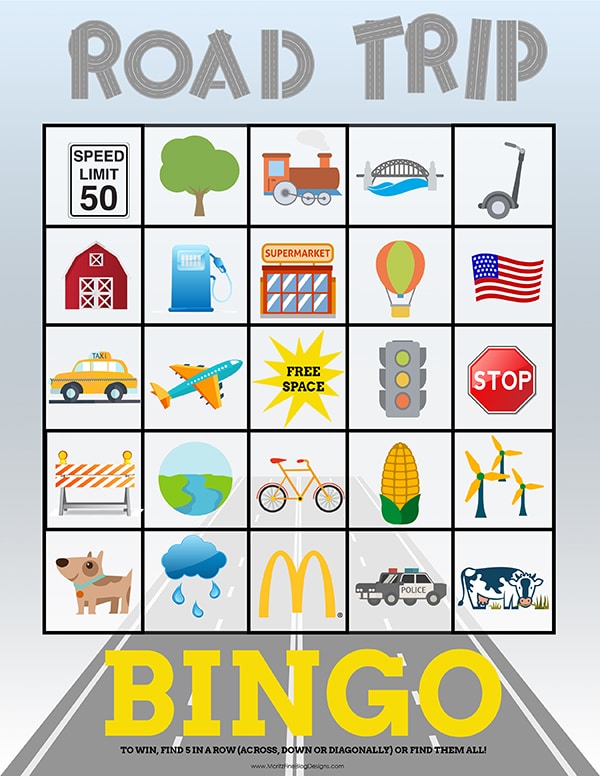 The Travel Bingo Game includes a set of 5 different cards that you can download and print. You just need to remember to print them before you leave home. If you forgot to print them before you left for your trip, you can always print them a the guest services computer at your hotel.
Need another fun car game for your road trip? Be sure to check out the License Plate Game!
IT IS POSSIBLE TO
ENJOY STRESS FREE HOLIDAYS THIS YEAR!
The holiday season can be downright exhausting. We have too many things to do and not enough time to get them done. The 2023 HOLIDAY PLANNER will not only help you get organized, but will also help melt away that holiday stress so that you can actually enjoy the season!