STOP! I know that bogo coupon for Yankee Candles just came in the mail, but I beg of you to avoid the candle store!
It's fall and you want to fill your home with those fabulous fall smells of cinnamon and clove, spiced chai and more! Your immediate action might be to light a candle.
Do you realize the candles are putting off numerous types of potentially hazardous chemicals such as benzene and toluene? One hour of scented candle burning can be the equivalent of smoking a single cigarette according to Andrew Sledd, a pediatrician with a specialty in Environmental Toxicology.
Fall Diffuser Essential Oil Blends
The amazingly clean alternative is to diffuse essential oil blends. We love diffusing in our home and the smell is amazing, not to mention the healthy benefits.
Here are some amazing essential oil combos I've put together for you. You can download and print of the Fall Diffuser Blends.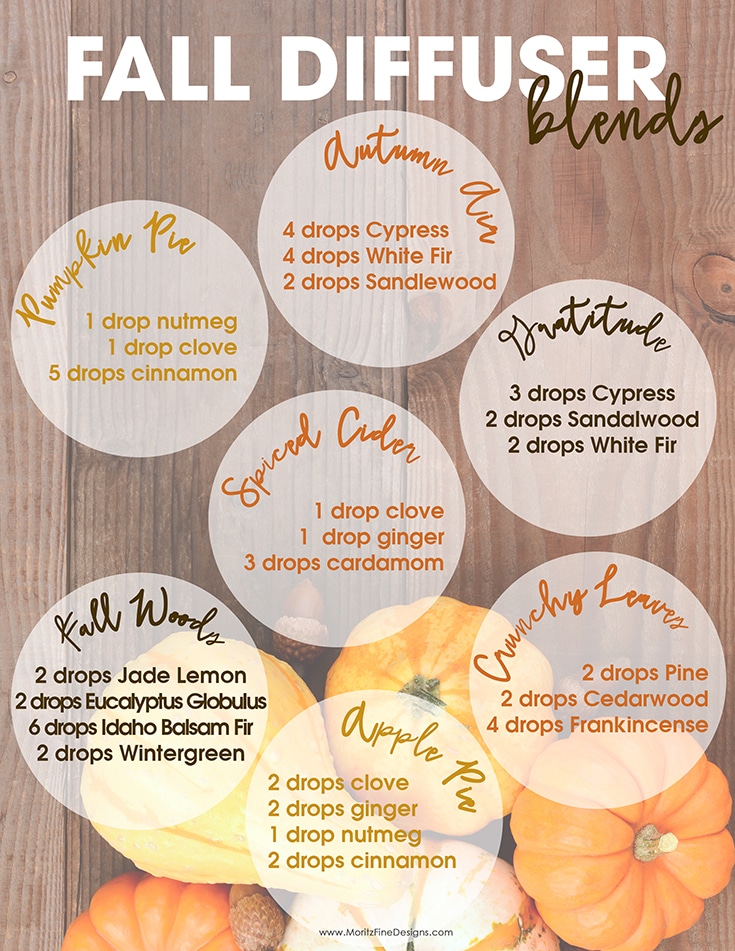 Make sure you are using pure essential oils. Our family uses these essential oils and absolutely love them. Our air is currently filled with cinnamon, orange, clove and nutmeg!