A new season means a change in home decor and that means updating your Frame TV art too!
Of course there are lots of winter art prints available on the Samsung Art Store or even on Etsy, but I have rounded up a small collection of digital winter art prints that are ready to install on your Samsung Frame TV in just minutes.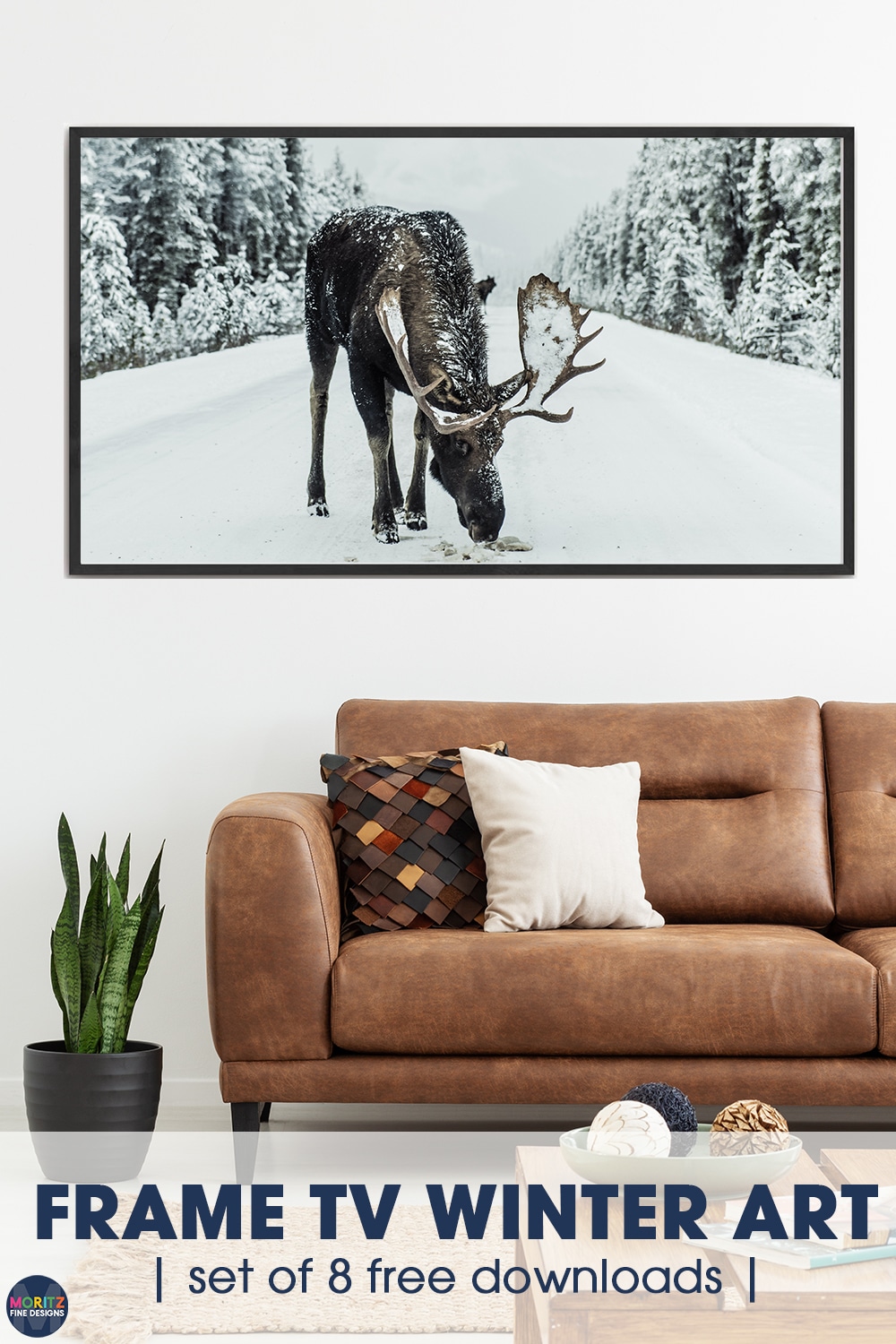 It's so completely simple to update your tv with some seasonal art. In this collection of 6 winter prints it's super simple to upload one or all of the digital winter prints and change the look of the room your tv is in.
This collection contains:
colorful houses in Greenland
winter architecture
busy winter cityscape
moose in nature
snowy winter lane
winter in the park
winter berry
lonely tree
Are you ready to upload a fresh digital print to your Frame TV?
How to add photos or art to the Samsung Frame TV
First you need to edit your art or photo to 3840 x 2160px (You can use a free program like Canva, PicMonkey, the Adobe App on your phone or even the free app called Image Size that's super simple to use). If you download the art from this post, it is already sized correctly!
If you haven't already, download the SmartThings App (free) and connect your Samsung Frame TV.
From the app, select "art mode" and add your photos/artwork.
Select "no mat".
Hit "set".
Your art will now be on your TV!
Let's make this even easier–watch the video below for all the details!
With a collection of 8 different digital downloads, you are sure to find one that will suit your design style.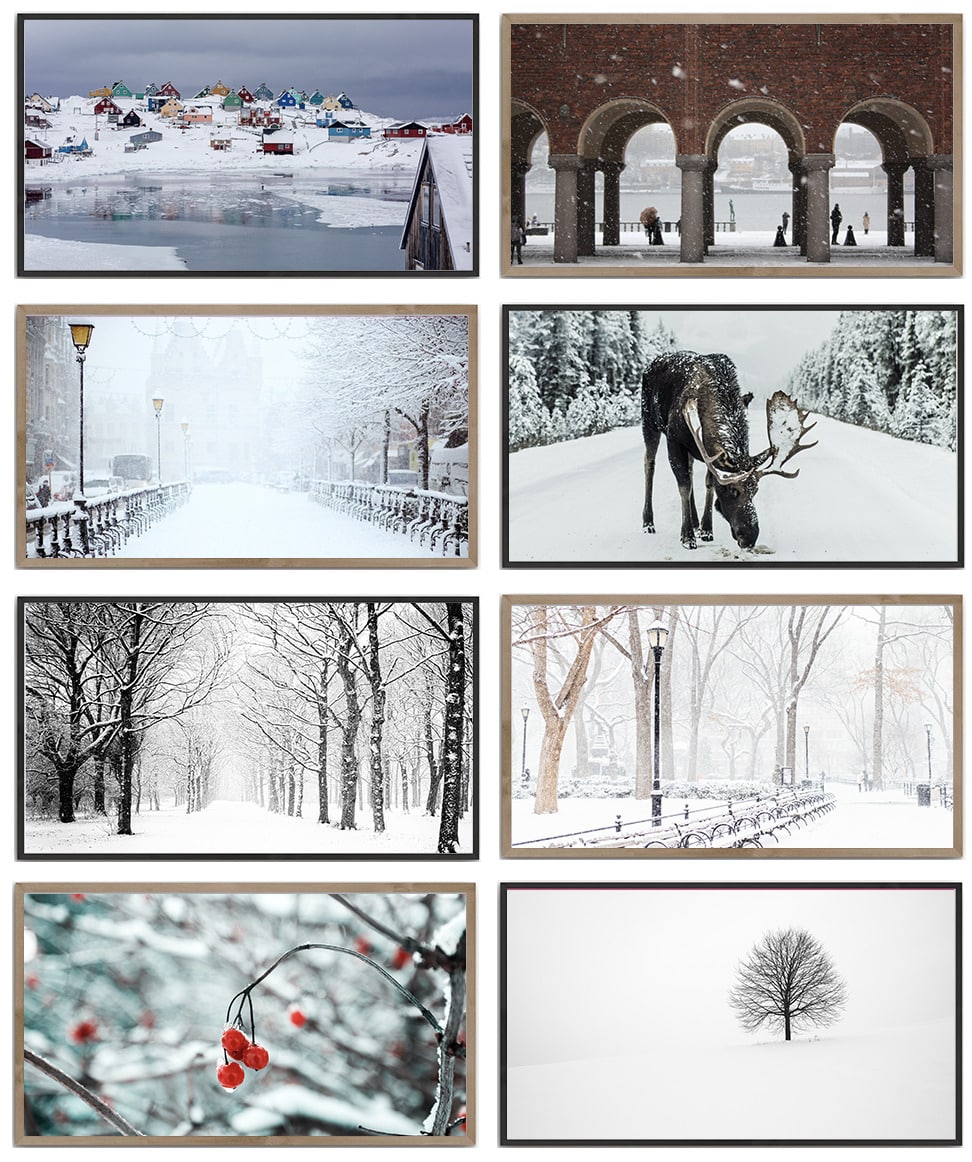 To get your free Samsung Frame TV art, simply click the button below and your art will be delivered straight to your inbox!
Looking for other great Frame TV digital art? Be sure to check out our Christmas collection.