Spring Frame TV Art | Download Your Set of 6 Free Digital Prints
I admit that I refused to hang a tv above our mantle—literally for years I told my husband there was no way I wanted an ugly tv to be front and center on display in our living room. That is until I discovered the Samsung Frame TV. This TV, in my opinion, is the best invention ever! I love that it appears that I have displayed beautiful artwork, but behind the art is our tv that we watch daily.
Spring Frame TV Art
With the change of every new season, I love to change out the digital prints in our Frame TV. You can always purchase art from Etsy, from our own shop or use the art from the Samsung Art Store. For spring I have gathered a number of vintage art pieces and beautiful photographs that that are ready to install on your Samsung Frame TV in just a few quick minutes.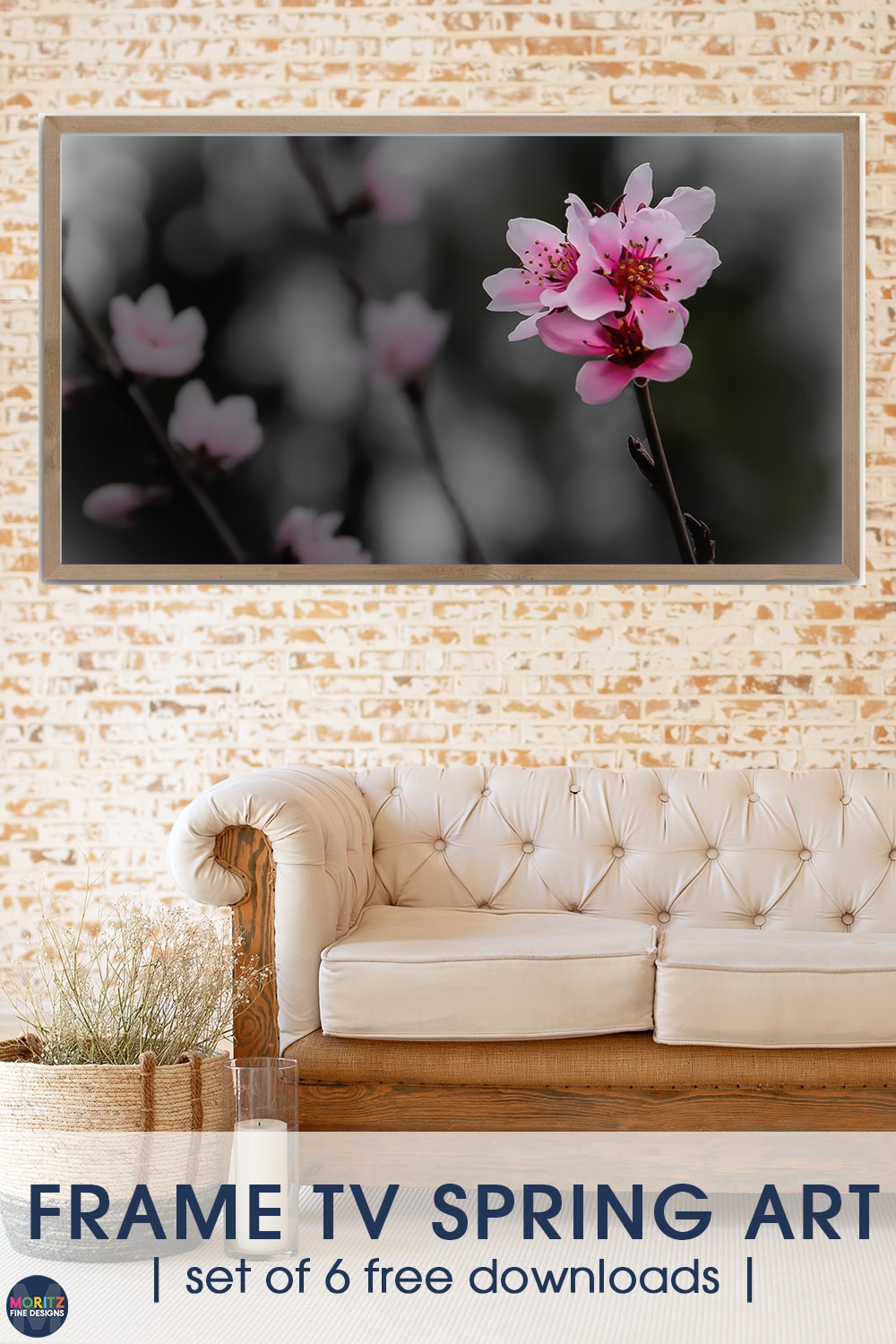 It's super easy to update your your tv with the spring seasonal art. Begin by downloading this collection of 6 spring prints and then follow the directions below to upload the digital spring print of your choice and change the look of the room your tv is in.
This collection contains:
cherry blossom bloom
spring watercolor
girl in a field
single spring blossom
spring riverwalk
vintage cherry blossom tree
Now it's time to update your Frame TV with a fresh new digital print.
How to add photos or art to the Samsung Frame TV
First you need to edit your art or photo to 3840 x 2160px (You can use a free program like Canva, PicMonkey, the Adobe App on your phone or even the free app called Image Size that's super simple to use). HINT: If you download the art from this post, it is already sized correctly!
If you haven't already, download the SmartThings App (free) and connect your Samsung Frame TV.
From the app, select "art mode" and add your photos/artwork.
Select "no mat".
Hit "set".
Your art will now be on your TV!
Want even more direction? I created a video for you with all the details!
From the collection of 6 different spring digital downloads, choose one with a style you love.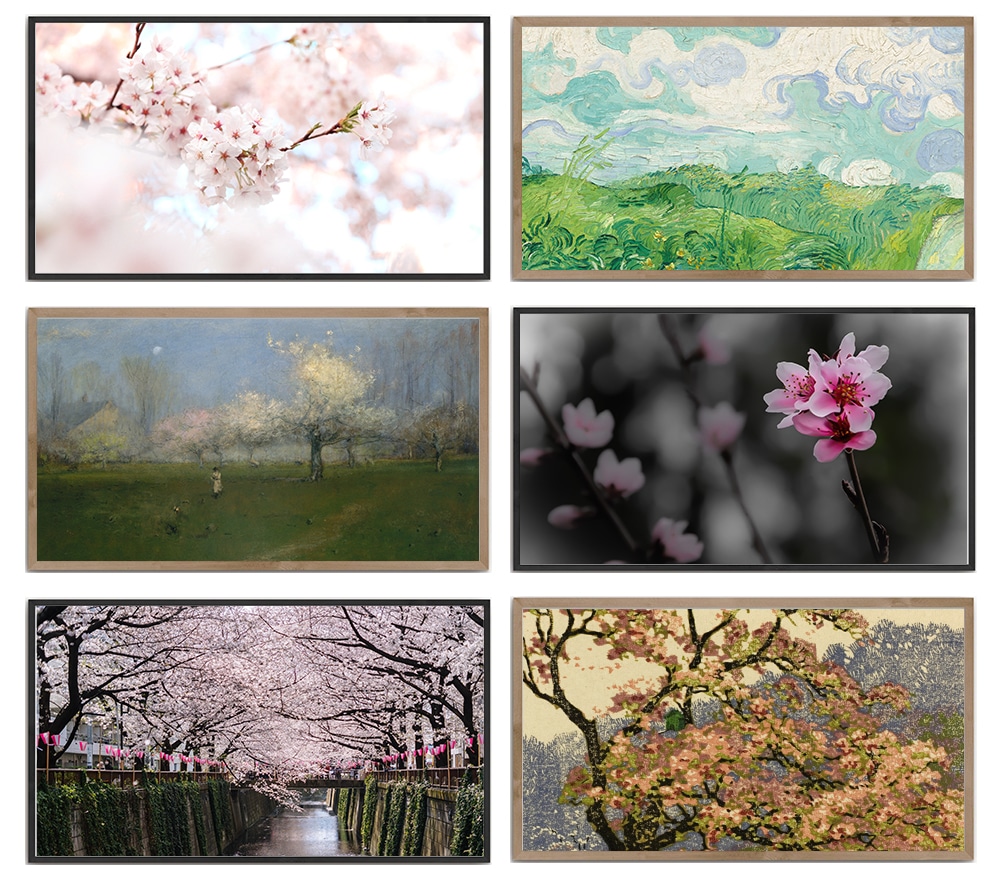 To get your free Samsung Frame TV art, simply click the button below and the collection of all 6 digital files will be delivered straight to your inbox!
Looking for other great Frame TV digital art? Be sure to check out our Fall Collection, Winter Collection and Christmas Collection too.
IT'S TIME TO
GET READY FOR 2024!
Get organized for 2024 with the easy to use monthly 2024 calendar! Simply opt in below to have the FREE calendar sent straight to your inbox.