10 Inexpensive Ways to Celebrate Dad On Father's Day
Father's Day is right around the corner and now is the time to plan how you will celebrate the day with the dad in your life. Here are some inexpensive ways to spend the day honoring your dad.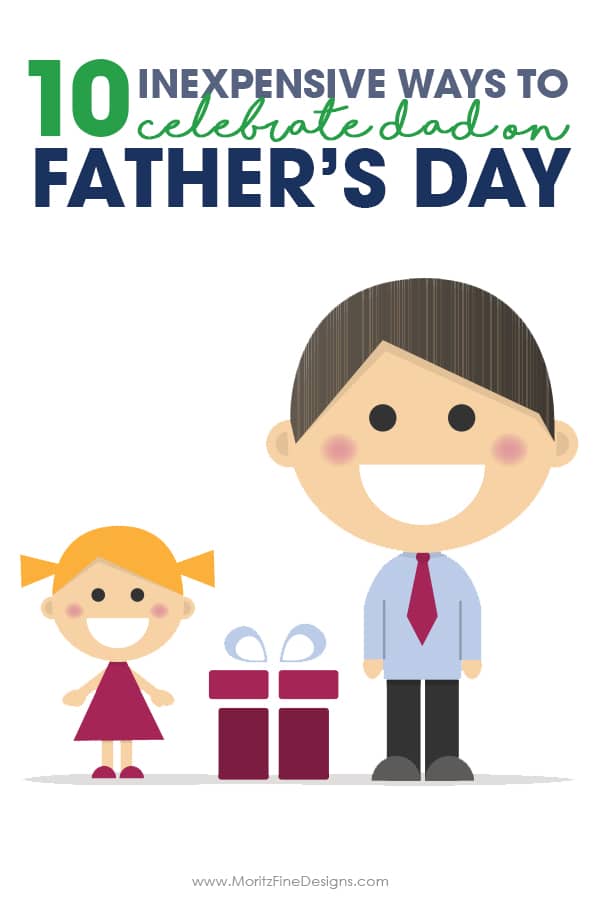 Let Him Relax
No chores today! Fathers love their comfort, and they have worked hard all year, so let him put his feet up and spend the day relaxing. Have the kids help get the house straightened up the day before and enjoy the Sunday snuggled up watching television or listening to music. You can also present him with a coupon book that will help him with any other chores throughout the week.
Go Fishing
What is a better experience than fishing with dad? If you have some fishing poles, then break them out and spend some bonding time fishing. Don't forget to bring some snacks and sunblock for a warm June afternoon.
Do a Family Craft
There are many DIY crafts that kids could create with their fathers. Use finger paints to make handprints of everyone in the family to display in a frame for a keepsake. Buy a solid colored mug, preferably white, and have the kids decorate it with a permanent marker so dad can be reminded of his father's day every morning.
Play a Game
Slow down and take some time to play a game with dad. Let dad choose his favorite board game, table game or video game and take turns competing. You may want to let dad win now and then, it is his day of course.
Scavenger Hunt
Send dad on a scavenger hunt for his gift. Let the kids come up with clues or a map to send him around the house and outside on a quest for the hidden treasure. The family will have fun watching dad trying to decipher the map.
Picnic
Pack a lunch and head out to a local park for a lovely warm picnic. Bring a ball and play a game of football or soccer. Pick a spot with a playground for the kids to play. Or find a beautiful trail to take a stroll through the shaded woods. Make sure to bring plenty of cold drinks to keep hydrated.
Cook His Favorite Meal
If you know dad's favorite meal, then plan on cooking it on father's day. You can either surprise him with a fancy sit down dinner and dessert, or get everyone in the kitchen and turn it into a family cooking experience. If dad loves pizza, then this would be a fun time to have everyone create a mini pizza of their own.
Have a Barbecue
Invite some friends and family over for a barbecue in the backyard. It doesn't have to be expensive to host a barbecue. With some hamburgers, hotdogs, music, and cold drinks you can have a pleasant afternoon sitting back socializing with friends.
Enjoy the Beach or Pool
Grab some towels, sunblock, and swimsuits and head out to your local watering hole. Depending on your location you can spend the afternoon cooling off at the pool, beach, or lake. Check out some water games that everyone will have fun playing. Dad will enjoy some time relaxing on the water with his family.
Go to a Ball Game
During the summer months in every community, there are local baseball games. If dad is a huge baseball fan, then take him to a ball game and have a fun day enjoying the excitement of cheering fans.
Always remember to let your dad know how much you love him and appreciate everything he does during the year. Have fun celebrating and honoring your dad this Father's Day.
IT'S TIME TO
GET READY FOR 2024!
Get organized for 2024 with the easy to use monthly 2024 calendar! Simply opt in below to have the FREE calendar sent straight to your inbox.