The Good Stuff | best snack mix ever!
I have learned that I can't make "The Good Stuff" too often in our house, because it is *highly* addictive!
Here's what I love about it: it's SUPER EASY to make, everyone LOVES it and it KEEPS for a really long time (if you can make it last!).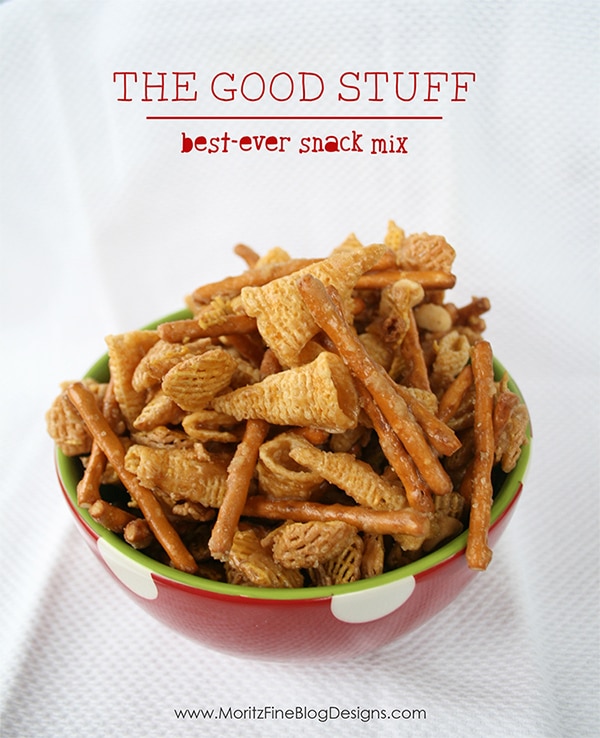 Really–this is an easy, easy recipe and it make A LOT! I love that! I always make it at Christmas because it feeds so many and I will make it again super soon for a Super Bowl Party. Check out how easy it is.
Beware, even though this recipe makes a lot, people really, really love this stuff…so it will disappear quickly!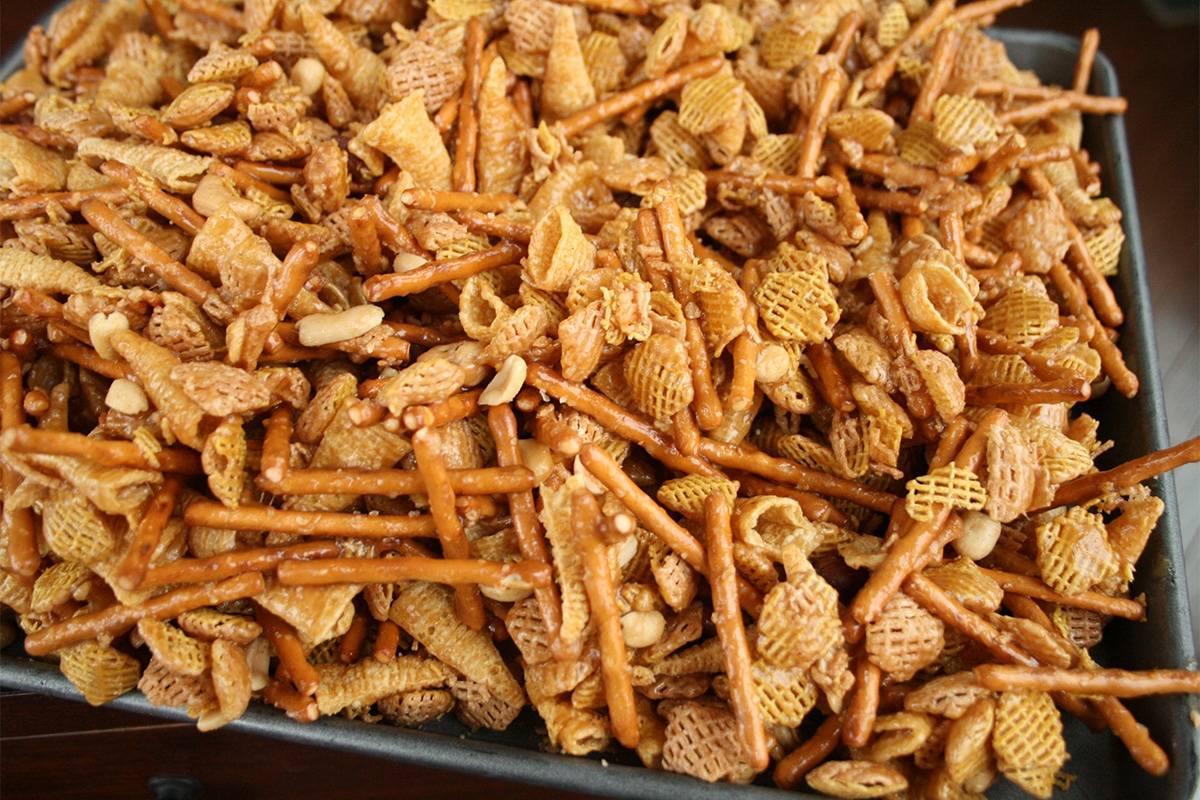 One other tip to keep in mind: The Good Stuff keeps really well in an airtight container, such as a Tupperware. So, you could make a batch and keep half of it back in a container to pull out a few weeks later!
The Good Stuff | best snack mix ever!
Author:
Prep time:
Cook time:
Total time:
Ingredients
2 c. brown sugar
1 c. butter
1/2 c. Karo Syrup
1 12 oz. box of Crispix Cereal
1 can mixed nuts
1 10oz bag pretzel sticks
1 6oz bag bugles
Instructions
In a large oven safe container, mix the Crispix, nuts, pretzels and bugles.
Boil the brown sugar, butter and Karo for 2 minutes ( I do this in the microwave).
Pour the mixture over the snack mix and stir.
Bake @ 170 degrees for 8 minutes. Stir. Bake 8 more minutes.
Spread on a cookie sheet to cool.
Store in a air tight container.
IT'S TIME TO
GET READY FOR 2023!
Get organized for 2023 with our brand new, easy to use Digital 2023 Planner! Our Planner will help you get organized and stay organized. Oh, and did we mention how pretty it is too? Use code "SAVE5" to save $5 now.