Brush Fonts You'll Love | Free Font Friday
Happy Friday everyone! It's been a few weeks since Christmas Break and we have still not had one full week of a "normal" schedule in our house! I am not sure about you all, but we have had so much "winter" this year (and we technically still have 2 months left according to the calendar) that I feel like I am ready to hibernate until it's over! Every time I look outside it is snowing…yes, in January alone we have had about 30 inches. sigh. Thankfully, it's almost the weekend! We need more days off, right?!?
When the kids have been gone, I've had super productive days in the office! I just love feeling accomplished at the end of the day!
How perfect was it that when I was in the middle of compiling this list of Brush Fonts this week, I was also working on a little WordPress Mini-Makeover for Meagan, over at Running Toward the Prize.
Megan just wanted to update her header, add some social media and her email subscribe list to the header area as well. When she sent me the pictures for the header, I knew right away that the Morning Star Font from below would work perfect in her new logo! This is just another reason to have a great collection of fonts in your font library! A girls gotta have options!
Not all fonts are commercial free, so check before use!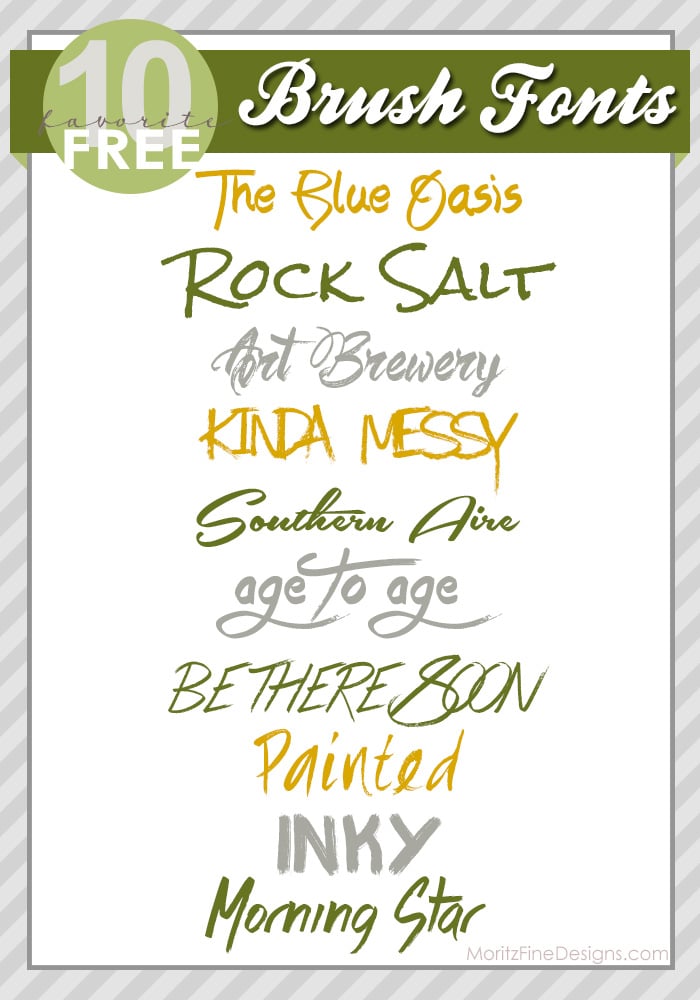 1. The Blue Oasis | 2. Rock Salt | 3. Art Brewery | 4. Kinda Messy | 5. Southern Aire
6. Age to Age | 7. Be There Soon | 8. Painted | 9. Inky | 10. Morning Star
IT'S TIME TO
GET READY FOR 2024!
Get organized for 2024 with the easy to use monthly 2024 calendar! Simply opt in below to have the FREE calendar sent straight to your inbox.