At many of the holiday family gatherings when I was growing up, I had the "pleasure" of sitting at the kid's table (you know, since there aren't enough seats at the dining room table for everyone!) Well, I think the kid's table should be decorated special for kids! This 
Christmas Tree Place Card
 with white chocolate popcorn is super easy to use to decorate!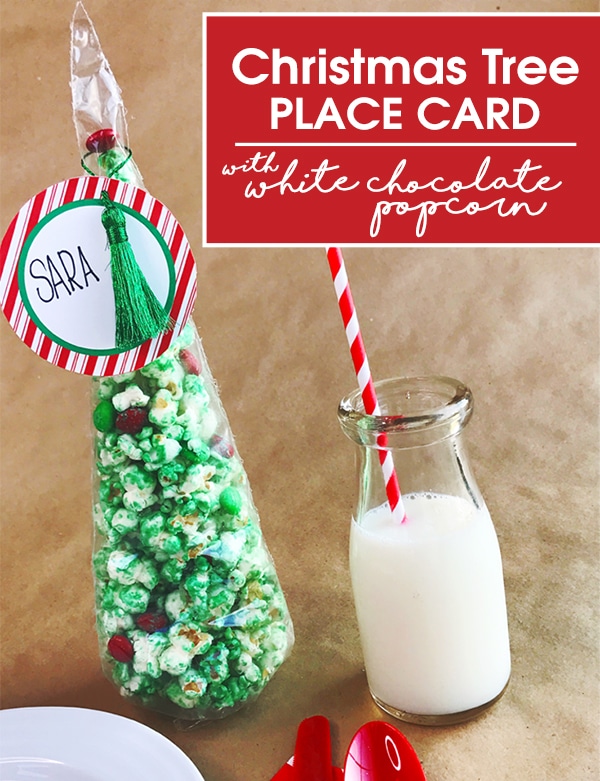 SUPPLY LIST:
Kids will love how the "kid's table" is decorated! It's super easy. I like to cover the table in kraft paper first. You can even give the kids markers or crayons to draw on the "table cloth" and it makes clean up super fast.
Next, you will want to make the White Chocolate Popcorn Mix. You can print the recipe at the bottom of the post.
1/2 c. unpopped popcorn
1 c. green candy melts
holiday M&M's
Pop the popcorn.
Melt the candy melts according to directions on package.
Stir popcorn and candy melts. Add in desired amount of M&M's.
Pour onto wax paper to cool and allow candy melts to harden
Print out the place card tags at the bottom of the post. Cut out each place card. Use a small hole punch to make a hole in each place card. Add a tassle (I got mine at Hobby Lobby) or small thread through the hole so that you can "hang" the place card tag on the tree.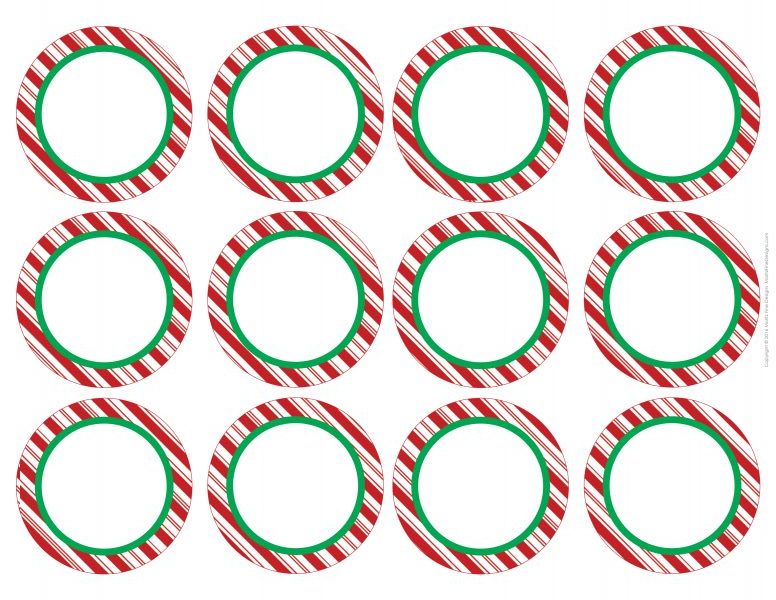 Once the white chocolate popcorn has hardened, you can fill the cone shaped cellophane bags with the popcorn mix. Once full, use a twist tie to hold shut. with the extra bit of cellophane, flatten it out so the tree can "stand". Use a large piece of tape (I used packing tape) to secure tree to the table.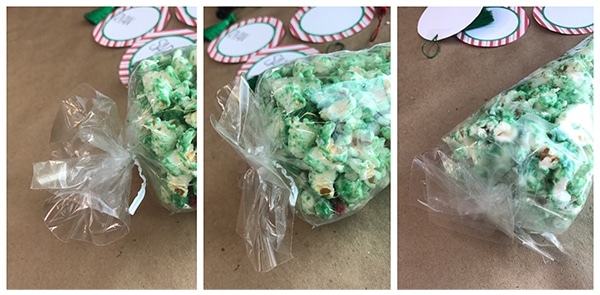 Last, add names to the place card tags and place on top of the tree!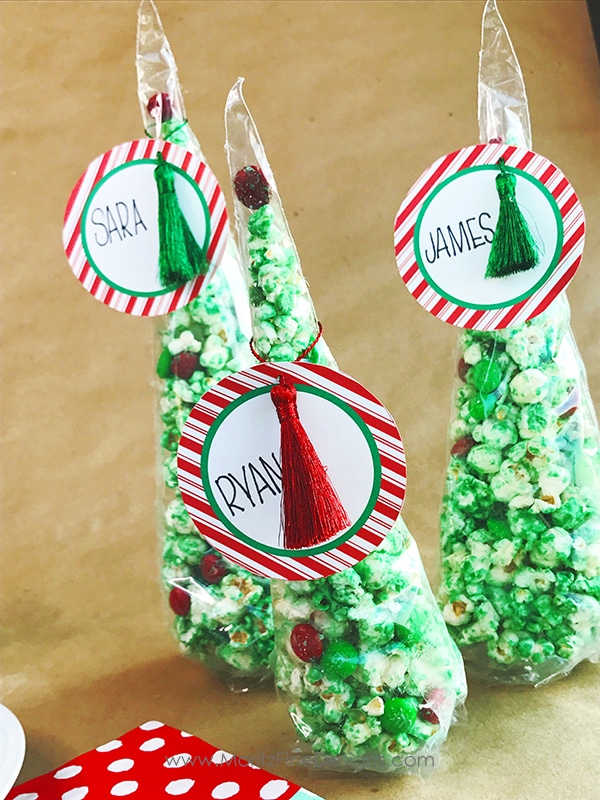 Want to keep kids busy during the family gathering? Give them this Christmas Scavenger Hunt!

White Chocolate Popcorn Mix
Ingredients
½ c. unpopped popcorn
1 c. green candy melts
holiday M&M's
Instructions
Pop the popcorn.
Melt the candy melts according to directions on package.
Stir popcorn and candy melts. Add in desired amount of M&M's.
Pour onto wax paper to cool and allow candy melts to harden