Christmas Scavenger Hunt For Kids
If you are having a Christmas party this year and the kids are invited, you may want to give them a little something to do!
Gather the kids together and give them this Christmas Scavenger Hunt for Kids! Give the kids both a time limit and and a territory limit. Pair up the older kids with the little ones and send them off! They will have fun looking at the ornaments on the tree and decorations inside and outside of the house to try and find everything on the list.
Another fun option would be to grab the scavenger hunt, hop in the car one evening and see how many things the kids can find while looking at decorated Christmas houses in the neighborhood! Such a fun family Christmas memory!
Looking for more holiday scavenger hunts? We also have a 4th OF JULY SCAVENGER HUNT and HALLOWEEN SCAVENGER HUNT.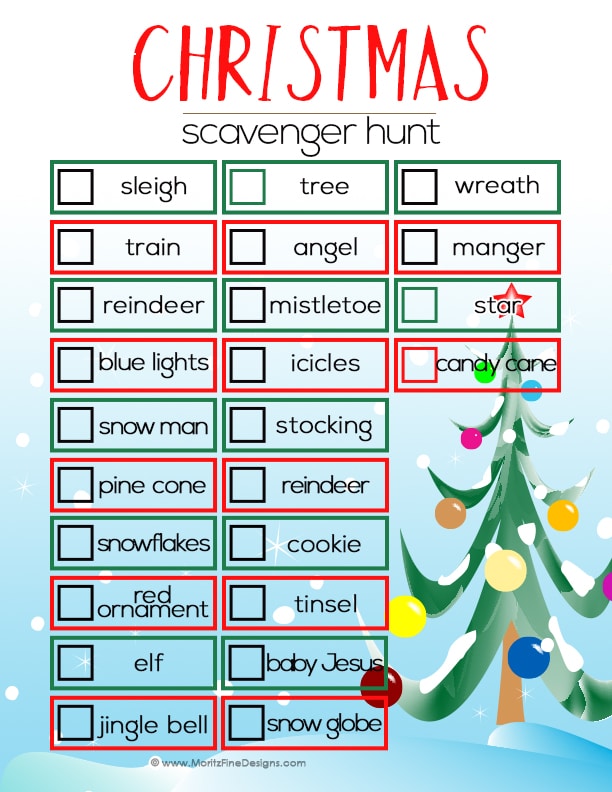 IT'S TIME TO
GET READY FOR 2023!
Get organized for 2023 with our brand new, easy to use Digital 2023 Planner! Our Planner will help you get organized and stay organized. Oh, and did we mention how pretty it is too? Use code "SAVE5" to save $5 now.