Halloween is always a bit more fun for the kids when the 31st lands on a school night! Start planning for your Halloween party!
You can start the celebration early with a few activities:
serve some fun halloween food
have a costume contest
play some games (try doing the limbo and use a broom stick or play Pin the Spider on the Web)
make pinwheels
go on a scavenger hunt (use the printable below)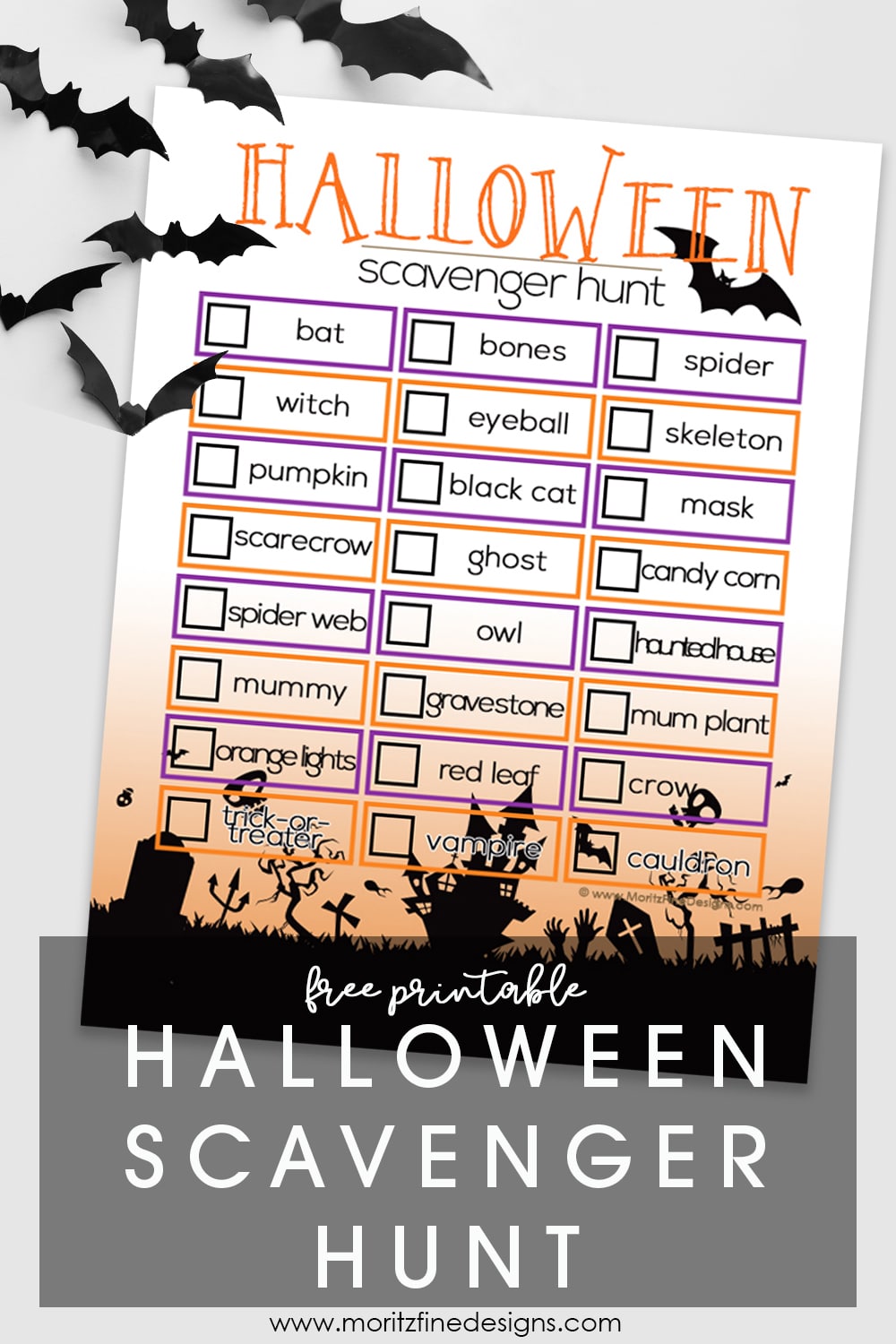 Halloween Scavenger Hunt
This Halloween Scavenger Hunt will keep kids of all ages super busy! Before it gets dark, send them off in the neighborhood to find all the items on the list. Pair up the littles at your party with the older kids and have them work on the activity together. It can be a team competition! Adapt the scavenger hunt to work best for your needs!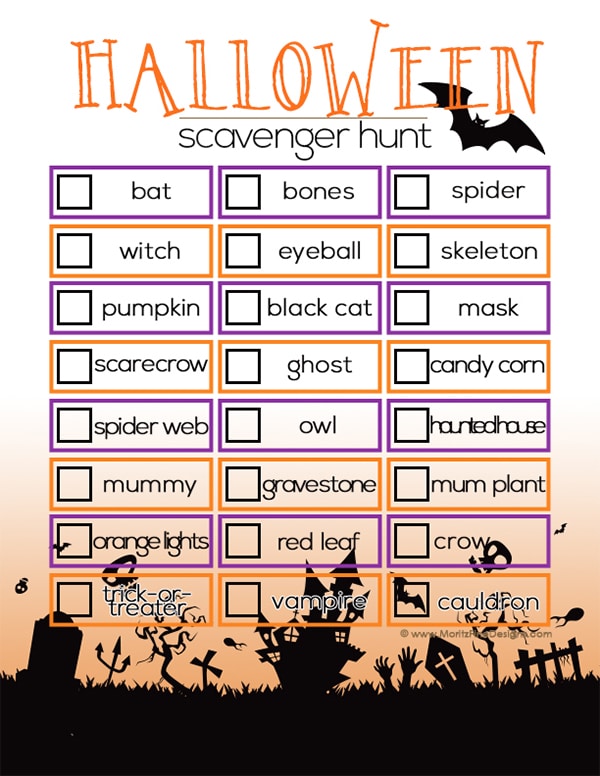 IT IS POSSIBLE TO
ENJOY STRESS FREE HOLIDAYS THIS YEAR!
The holiday season can be downright exhausting. We have too many things to do and not enough time to get them done. The 2023 HOLIDAY PLANNER will not only help you get organized, but will also help melt away that holiday stress so that you can actually enjoy the season!