Holiday Shopping Tracker: Keep Track of Gifts
Family. Friends. Neighbors. Co-workers and more. The holidays present us with the opportunity to gift many special people in our lives with something special.
Whether we decide to buy gifts or make gifts, keeping track of what you get for each and every person can be daunting.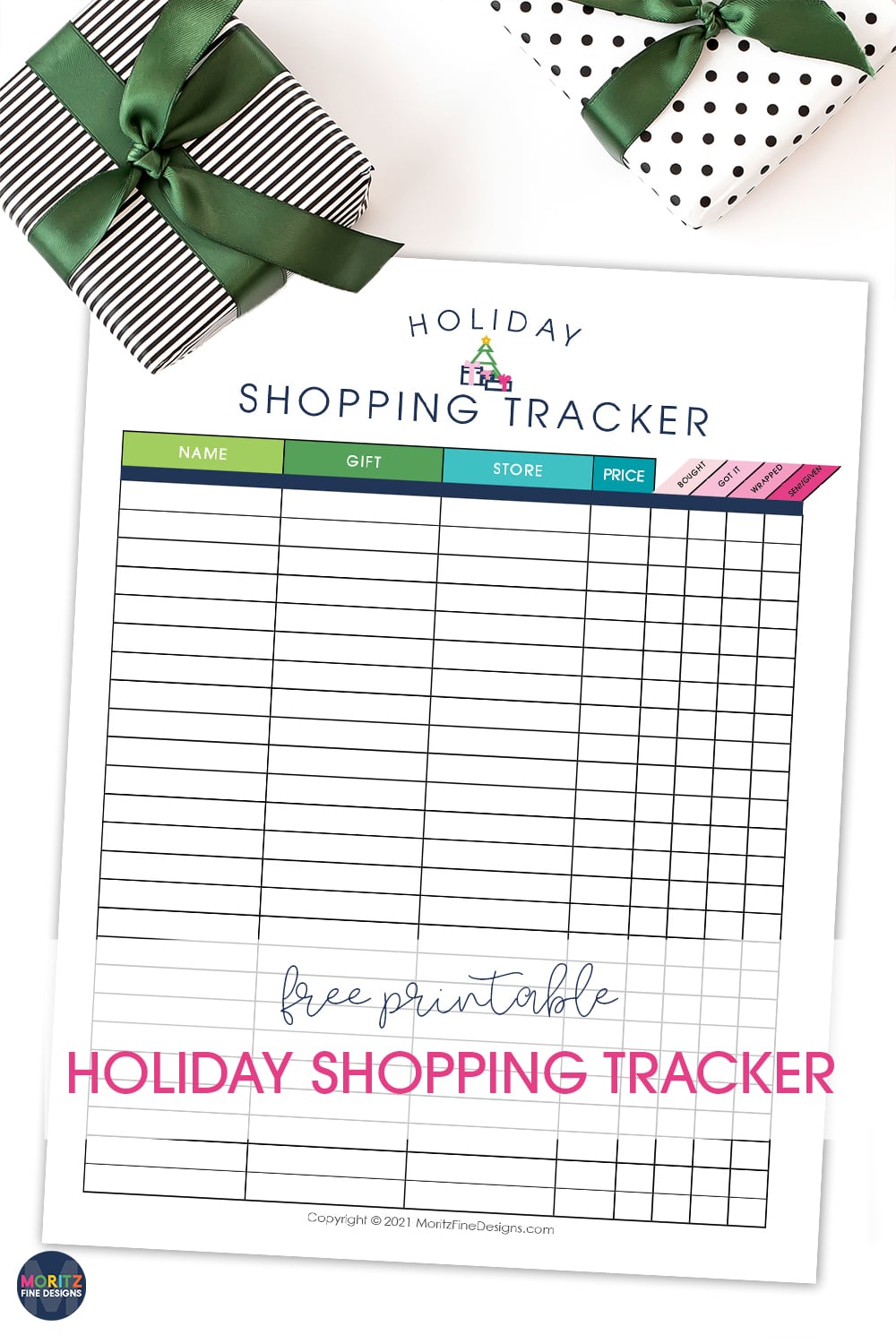 Why you need a Holiday Shopping Tracker
We all shop with different methods—some of you like to go to stores, wander through the aisles and pick out that perfect gift.
Others of you exercise your Amazon Prime muscle to its fullest—why not, right? No leaving the house, no battling the crowds. Simply pick, click and ship straight to our front door!
What your Holiday Shopping Tracker Includes
The free printable tracker is an easy place where you can track all of the following:
name
gift
store
price
bought?
got it? (received

, if shipped)

wrapped
sent or given to recipient
Discover how to use the Holiday Shopping Tracker Digitally
One of the great features of the free printable Holiday Shopping Tracker is that you can use the tracker digitally! Open the pdf file in Adobe Reader to edit (if you don't already have this program on your computer, it's free and easy to download and use!). You can even use the tracker on your iPad (how easy is that?!). Or, for those of you who love the old pen and paper, you can simply print it out and track everything manually! There simply is no better way to record purchases.
Download the printable Holiday Shopping Tracker for free
Want to step up your game even more? Try adding the tracker to our Life Management System, if you already have it. If you don't have it? No problem! You can read all about it here. Every household needs this system!! It is organization at the tip of your fingers!
Start tracking those holiday purchases! Click the button below to download the tracker for free and track each and every holiday purchase.
GET YOUR STUDENT READY FOR SCHOOL!
---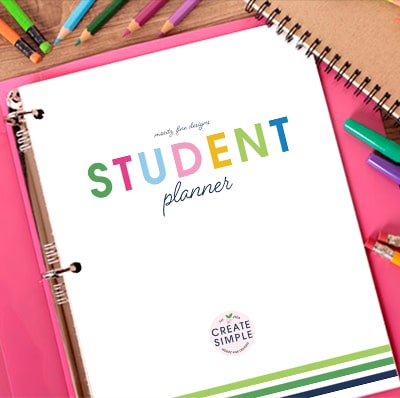 Get organized this school year with our Student Planner. Fully customizable for kids from elementary through college! Simply opt-in below to have the free 2022-23 Student Planner sent straight to your inbox!