Stocking Stuffer Gift Tracker
I have been using my Holiday Planner for years. I love it, and honestly, I don't think I could do the holidays without it. One of my favorite parts of the planner is the Holiday Gift Tracker. It works perfectly to keep track of both gifts and total amount spent.
Year after year, though, I kept a scrap piece of paper with a list of all the things I had bought for stocking stuffers.
This year, I was done! I mean, I have this beautiful Holiday Planner and clearly I was missing a page! So finally I created the missing page—a Stocking Stuffer Gift Tracker.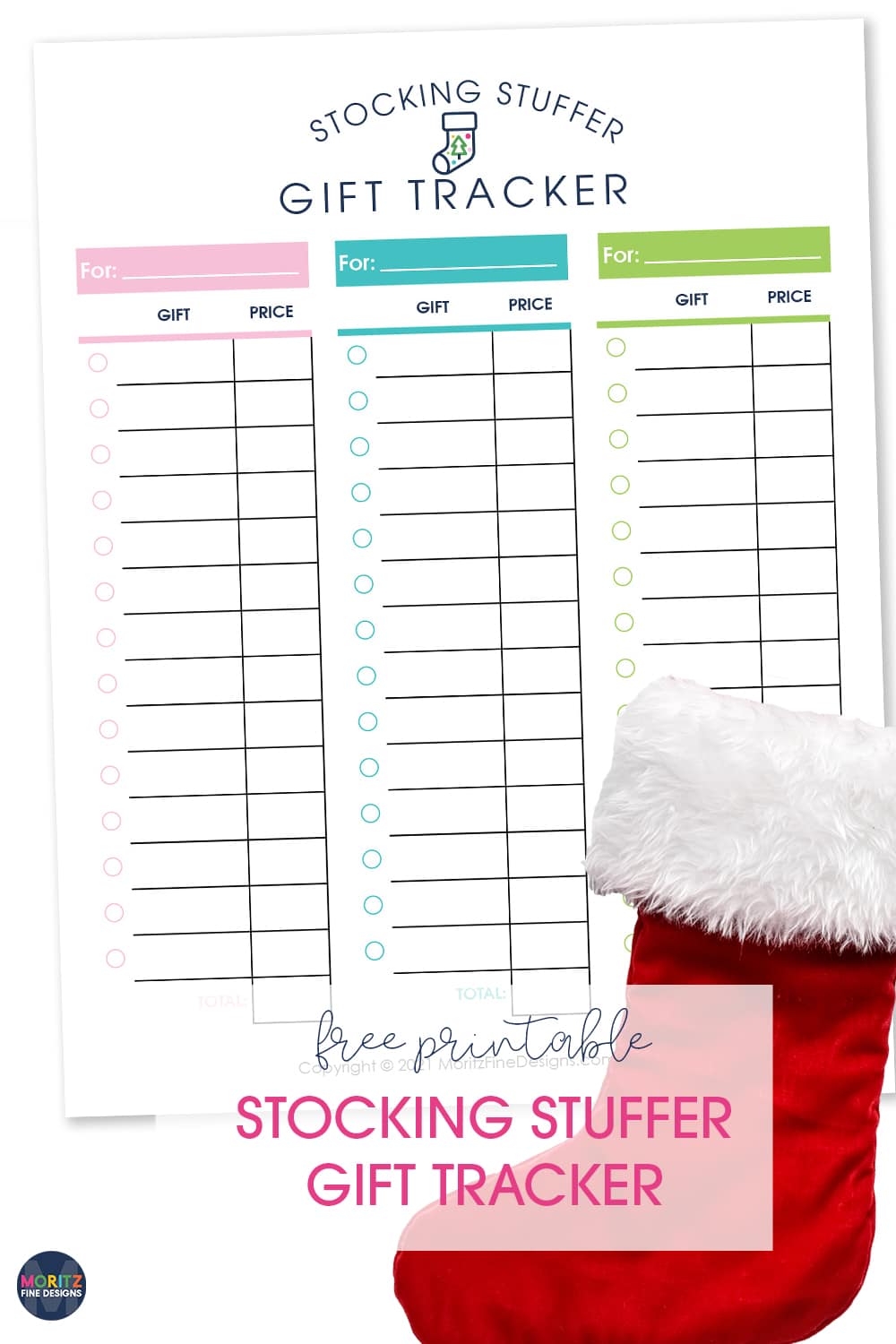 Why you need a Stocking Stuffer Gift Tracker
Whether you have one or ten stockings to stuff, the Stocking Stuffer Gift Tracker is perfect to keep track of all the little and big things you purchase.
You can use the Stock Stuffer Gift Tracker Digitally
One of the great features of the free printable Stocking Stuffer GiftTracker is that you can use the tracker digitally! Open the pdf file in Adobe Reader to edit (if you don't already have this program on your computer, it's free and easy to download and use!). You can even use the tracker on your iPad (woot, easy!). Or, for those of you who love the old pen and paper, you can simply print it out and track everything manually! It's all so easy!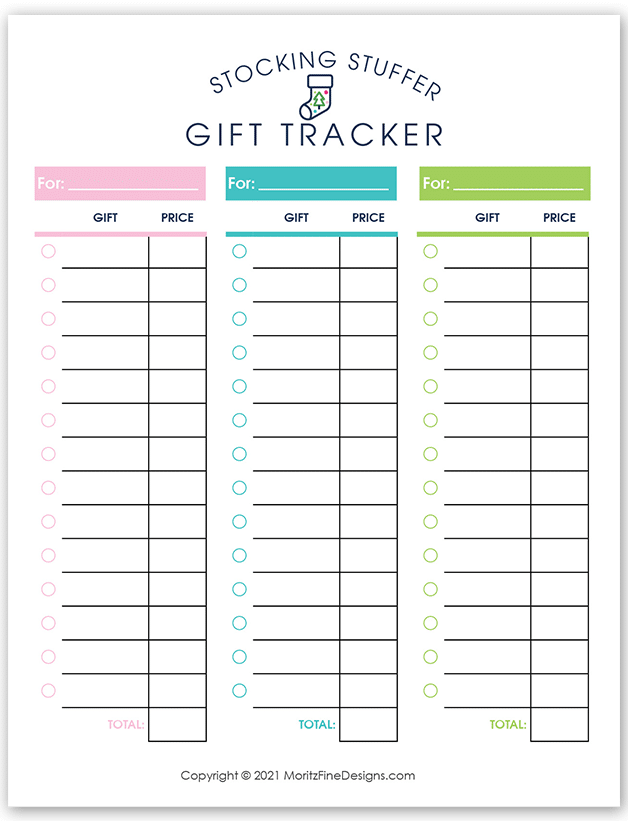 Download the printable for free
Want to step up your game even more? Try adding the tracker to our Holiday Planner, if you already have it. If you don't have it? No problem! You can read all about it here.
Start tracking those stocking stuffer gifts! Click the button below to download the tracker for free and track each and every gift item.
IT IS POSSIBLE TO
ENJOY STRESS FREE HOLIDAYS THIS YEAR!
The holiday season can be downright exhausting. We have too many things to do and not enough time to get them done. The 2023 HOLIDAY PLANNER will not only help you get organized, but will also help melt away that holiday stress so that you can actually enjoy the season!