10 Affordable Stocking Stuffer Ideas + Printable Christmas Coupon Book for Kids
Stocking stuffers are one of the most sneaky expenses when it comes to the holiday season. Most families will spend an average of $100 or more on stocking stuffers every year! Most of these little gifts and treats won't even be seen next year. If you're looking for affordable stocking stuffers that your family will love, you're in the right place! Here are 10 affordable stocking stuffer ideas!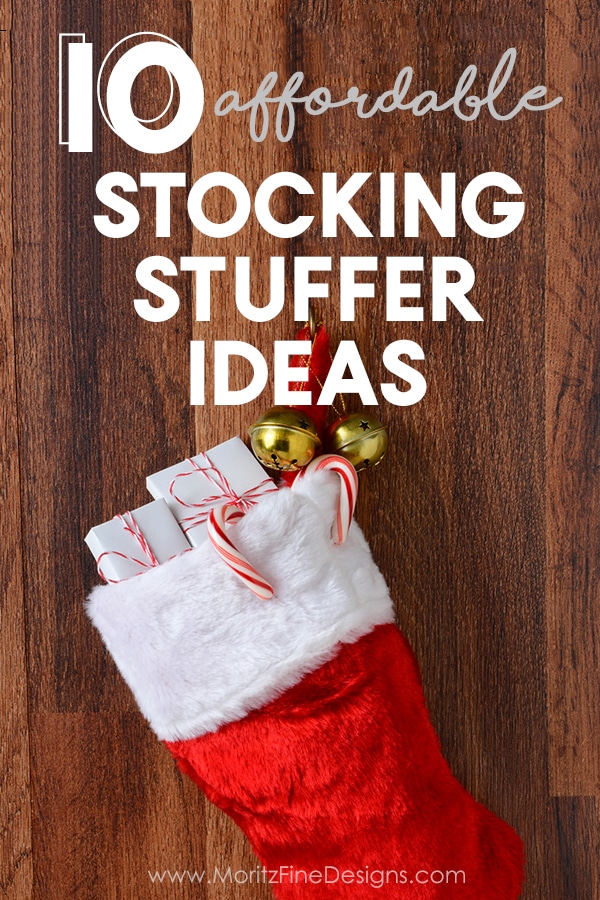 10 Affordable Stocking Stuffer Ideas
Sweets
This is a great stocking stuffer for the whole family! You can find great deals on candy, cookies, and even gum by visiting your local Dollar Tree. Everything will only cost you a dollar each, and you'll be able to put more in your stocking! If you're on a really tight budget, you can even bake some sweets yourself! Make a variety of cookies and put them in a decorative mason jar to add some Christmas flair to your stocking stuffer.
Coupon Book
Coupon books don't have to be for parents! You can easily put together a list of valuable coupons your kids will love! If you're looking for some ideas, here are a few good ones:
Skip chores tonight

Pick a snack on our next grocery trip

Stay up 30 minutes past bedtime on the weekend

Choose what we have for dinner one night this week

30 minutes extra TV time
You can make your own coupon book by grabbing the download link at the bottom of the post.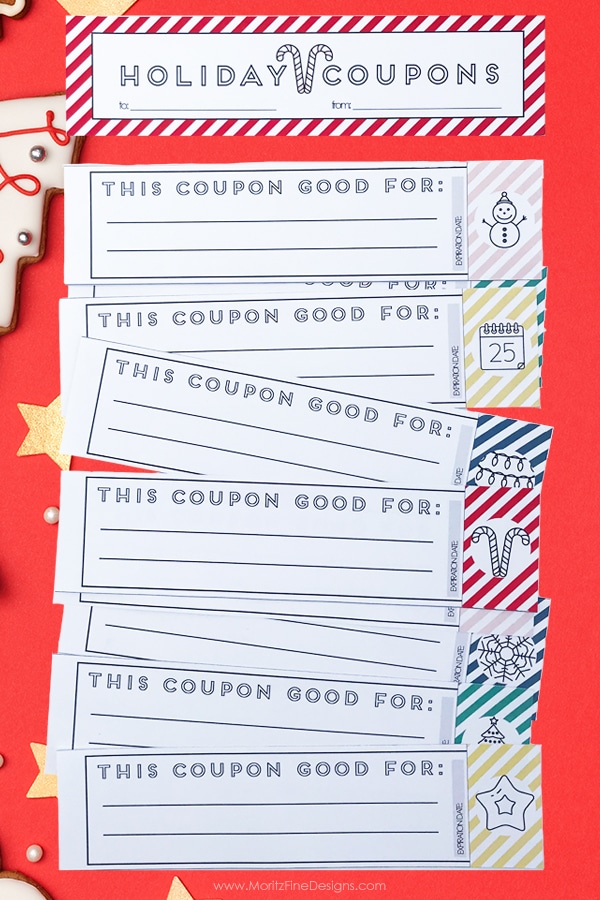 DVDs
You can find cheap DVDs and even Christmas movies at Walmart and Target. You can spend less than $5 on a movie your family will love! Amazon has an amazing list of movies for less than $5. This is a great way to fill up your stocking on a budget! Since DVDs tend to be a little larger, you won't have to use nearly as many things to get it full!
Ornaments
You can find inexpensive, clear ornaments and decorate a special ornament for each member in your family! This is a great personalized gift that will only cost you a few dollars. If you don't have much time to decorate, look around the dollar bins in local stores to see if you can find an ornament that has meaning to your family.
Gift Card (for food or drink)
This one is great for everyone! You can spend just $5 and give a gift card to a place someone loves. Starbucks is a sure deal. $5 may only cover one drink, but that's ok! Kids would love a gift card to McDonald's! Plus it's fun for them to be able to "pay" the cashier themselves.
Lottery Tickets or Scratch Offs
This is great for those people who are really hard to buy for! You can go to almost any gas station, or even some grocery stores, and find them for just $1! These are fun little treats for your family, and who knows, maybe someone will end up winning something.
Mug/Tumbler/Cup
A mug or tumbler could easily work for any member in your family. I like to fill these with little candies and other festive items from discount bins. I try to stay away from anything that is specifically Christmas themed to make sure they can use this gift all year round.
Coloring Book and Crayons
You don't have to be a kid to love a good coloring book! I've spotted adult coloring books at the Dollar tree and even in the dollar bins at Target. Coloring books make great stocking stuffers, and you can find them for as little as $1 depending on where you shop.
Comfy Socks
Fun or fuzzy socks make a great stocking stuffer gift! You can find all kinds of different patterns and sizes for as little as $1! Not only will this gift keep their feet warm, but they will last all winter long! This is a gift that will be a crowd pleaser, plus you can be sure they will get some use out of them.
Small Toys
If you are looking to add a few toys to your children's stocking, don't waste a lot of money! Instead shop around the Dollar Store or the dollar bins at Target. You'll find a bunch of inexpensive toys for your kids. Most of these toys may not make it till next year, so if you want to get them toys, don't spend a lot of cash!
You don't have to spend hundreds of dollars to stuff your stockings full of fun gifts for your family. Using these ten items, you can have stockings overflowing with fun goodies. Most of these gifts will work for the whole family, and you can have your stockings full for much less!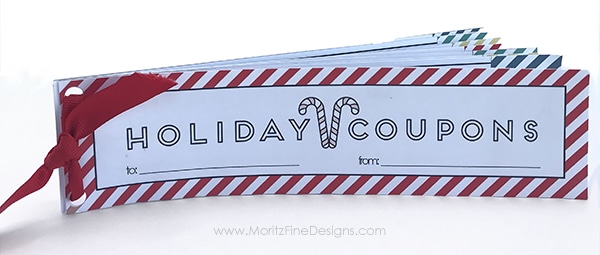 IT'S TIME TO
GET READY FOR 2024!
Get organized for 2024 with the easy to use monthly 2024 calendar! Simply opt in below to have the FREE calendar sent straight to your inbox.