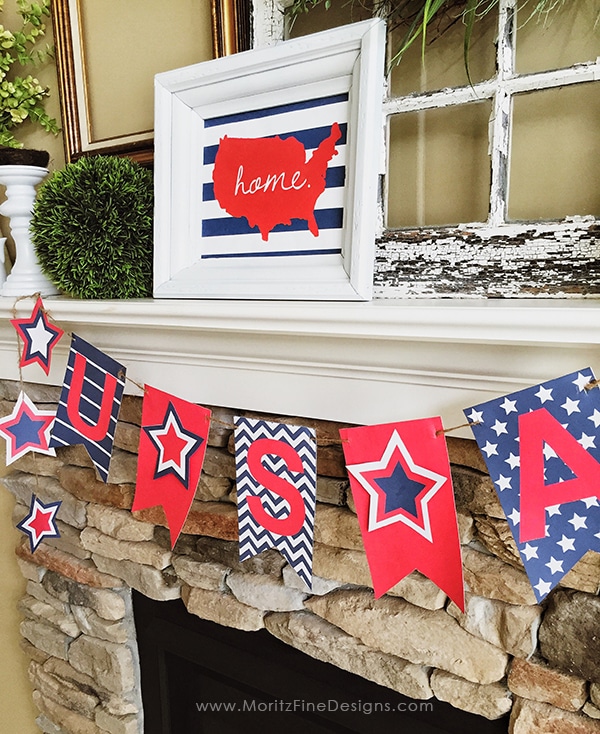 Having a little "festive" decor in your house makes every holiday special. I love being able to provide both free and easy holiday decor for my readers.
This USA Printable Banner is no exception! With both the 4th of July and the Summer Olympics, this banner is working double duty!
Here's a few assembly tips:
I printed out the banner on white card stock (I keep this around all the time for my printables–it's much heavier than regular paper and holds up better.).
Put pieces of scotch tape on the backside of the printables in the corners (this keeps the card stock from tearing when treading the twine through).
Use an exacto knife to cut a slit in each corner to thread the twine through.
I used twine, but you could use ribbon, baker's twine, etc.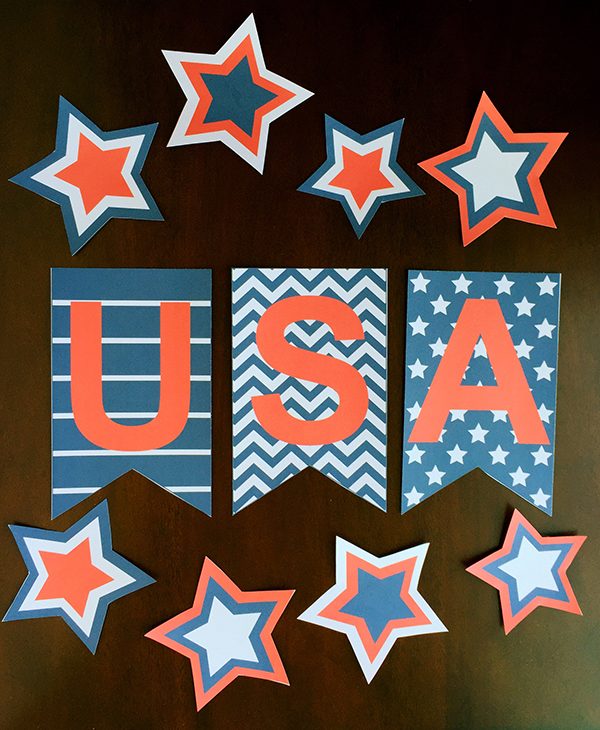 Do you love the the "home" printable on the mantle? You can go check it out here.
IT IS POSSIBLE TO
ENJOY STRESS FREE HOLIDAYS THIS YEAR!
The holiday season can be downright exhausting. We have too many things to do and not enough time to get them done. The 2023 HOLIDAY PLANNER will not only help you get organized, but will also help melt away that holiday stress so that you can actually enjoy the season!