The Online Shopping Tracker: Managing Your Purchases
The days of a pandemic pushed most of us to stay home. Trips to the grocery store, let alone any other store were a rarity. Quickly we changed our routine from going out and about to run errands to grabbing our cell phone or even our laptops to place an online shopping order.
We started to online shop for everything! From toilet paper to groceries to clothing! The shipments coming to our doorstep started arriving on a daily basis!
And then, gradually stores began to open. We once again had the ability to return to in-person shopping. But why?
So many of us realized how much more convenient it is to simply place an online order. Wait just a day or so and see the UPS man deliver the what we needed to our front door.
It's normal to use everything from Amazon Prime to our local grocery store delivery service. And why not? Right?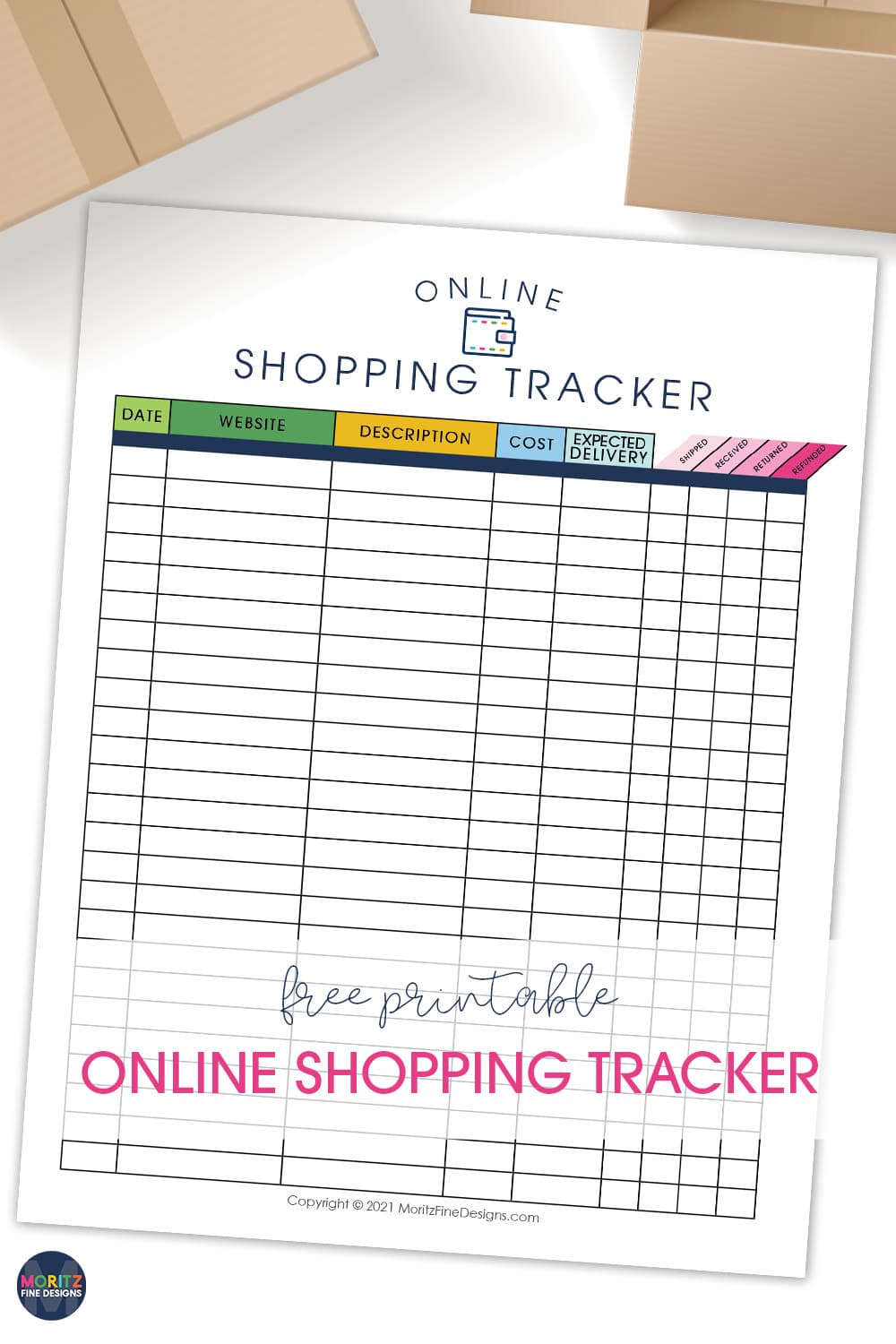 Why you need an Online Shopping Tracker
Shopping online is amazing, but what about trying to keep track of what is getting delivered and when? You might have forgotten the predicted shipping time on your cart's checkout page.
Or what about those boots that just didn't fit and you sent back. How do you recall if your credit card got refunded once the item got returned?
Using an Online Shopping Tracker is an easy solution to track purchases. It allows you to make sure you know when your online purchases will ship and get delivered (or if there is a shipping delay) as well as keep track of your order numbers and possible returns.
What your Online Shopping Tracker Includes
The free printable tracker is an easy place where you can track all of the following:
date
website
description/tracking number
cost
expected delivery
shipped
received
returned
refunded
Discover how to use the Shopping Tracker Digitally
One of the great features of the free printable Online Shopping Tracker is that you can use the tracker digitally! Open the pdf file in Adobe Reader to edit (if you don't already have this program on your computer, it's free and easy to download and use!). You can even use the tracker on your iPad (how easy is that?!). Or, for those of you who love the old pen and paper, you can simply print it out and track everything manually! There simply is no better way to record purchases.
Download the printable Online Shopping Tracker for free
Want to step up your game even more? Try adding the tracker to our Life Management System, if you already have it. If you don't have it? No problem! You can read all about it here. Every household needs this system!! It is organization at the tip of your fingers!
Start tracking your purchases! Click the button below to download the tracker for free and start monitoring your online shopping activity!
IT'S TIME TO
GET READY FOR 2024!
Get organized for 2024 with the easy to use monthly 2024 calendar! Simply opt in below to have the FREE calendar sent straight to your inbox.