Holiday gatherings with family and friends can be all sorts of crazy or maybe there needs to be a little crazy added to them! When you are planning for your Christmas gathering or maybe even just headed to a Christmas gathering be sure to save time for a little Christmas Charades.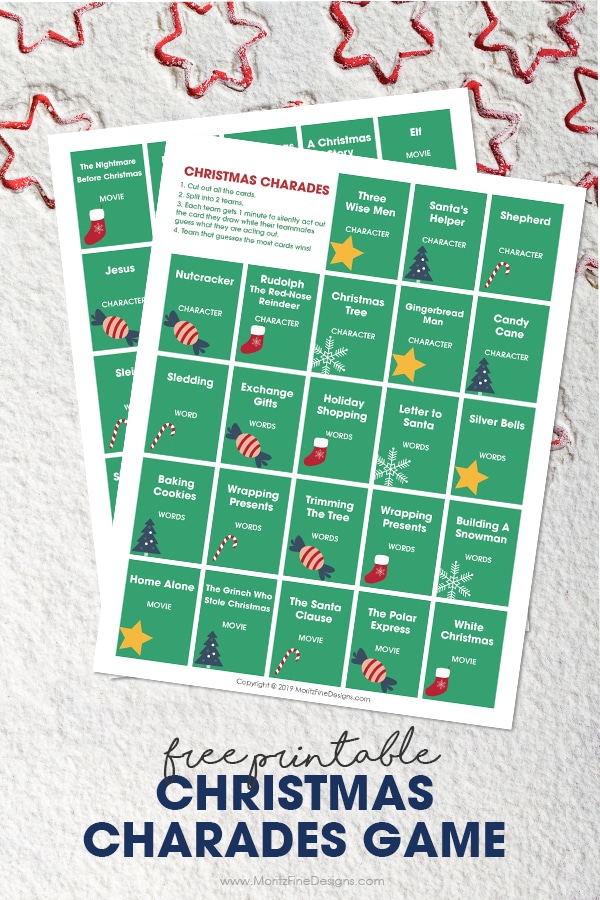 Christmas Charades is fun and easy. The best part is that everyone, of all different ages, can participate! Here's how it works:
First split into two teams with equal players. Then divide the charades cards between the two teams.
When it is Team One's turn, 1 person picks a card to "act out" (Remember there is no pointing, no words and no lip movements.) while the team member's try to guess what is on the card.
The actor has 1-3 minutes to guess (you will need to decide how long to set the timer for before the game starts).
The teams take turns until each team member has had a chance to be the actor–all while keeping track of points when the team guesses what is on the actor's card before the time runs out.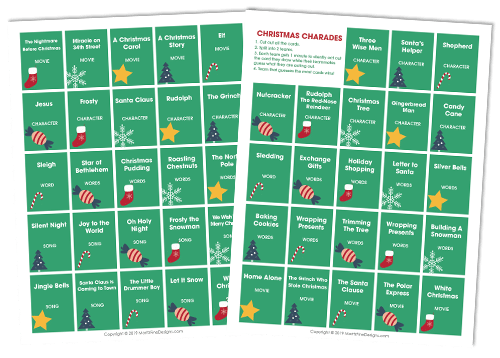 Christmas Charades is the perfect after "present opening" game or there are tons of other places and time to play–it's a fun school activity, church youth group, neighborhood gathering and more. Simply grab the charades cards by clicking the button below.
IT'S TIME TO
GET READY FOR 2023!
Get organized for 2023 with our brand new, easy to use Digital 2023 Planner! Our Planner will help you get organized and stay organized. Oh, and did we mention how pretty it is too? Use code "SAVE5" to save $5 now.