The Beginning is Always Today | Free Printable
Typical thinking is that with a new year comes a new and fresh start.
This is true.
But human nature allows us to fail.
Daily.
We grab a candy bar and ruin the diet resolution. We yell at our kids and ruin our "I'm not going to become unglued" anymore resolution. We purchase that unneeded item at Target and ruin our spending freeze resolution.
The list can go on….and on.
Thankfully, though. Everyday is new. And fresh. A new beginning.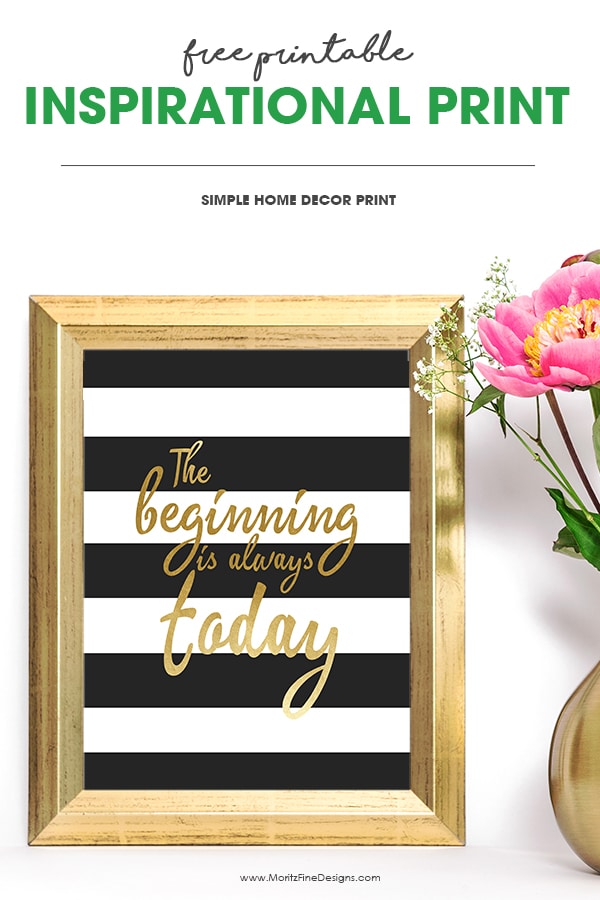 I love this quote from Mary Wollstonecraft, "The beginning is always today." Give yourself a break when you fail. There's always a fresh start.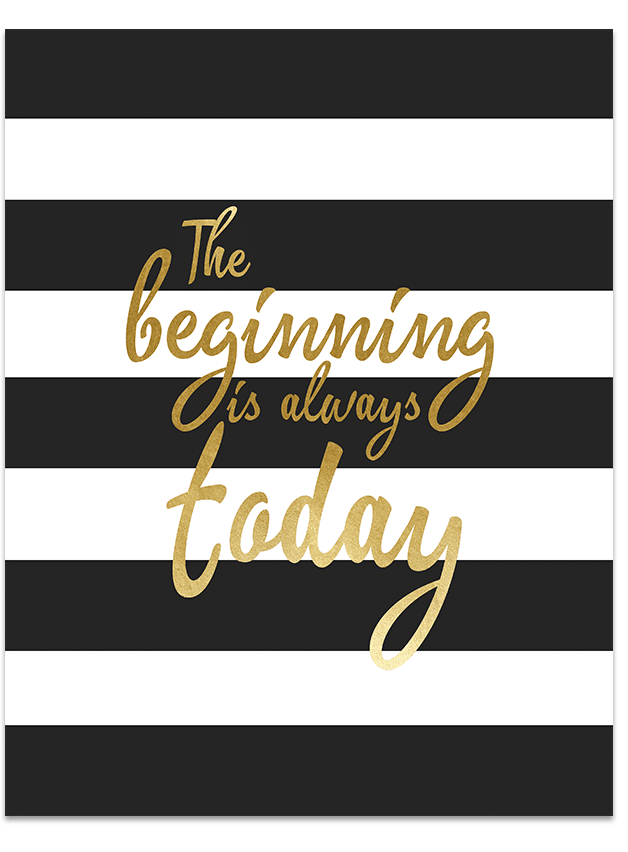 Feel free to download and print the quote by clicking the button at the bottom of the post. Take the time to print it out and super high quality–you might find these printing tips helpful!
This print would look absolutely beautiful in a gold frame.
We all need the reminder hanging in our house for all to see!
IT'S TIME TO
GET READY FOR 2024!
Get organized for 2024 with the easy to use monthly 2024 calendar! Simply opt in below to have the FREE calendar sent straight to your inbox.