Does winter seem to be dragging on and on and you can just barely get your kids out the door to head to school with a smile on their face? Late winter can be rough on our kiddos! Hitting up their lunch box with these free printable
St. Patrick's Day Lunch Box Jokes
could be just want the need during the month of March!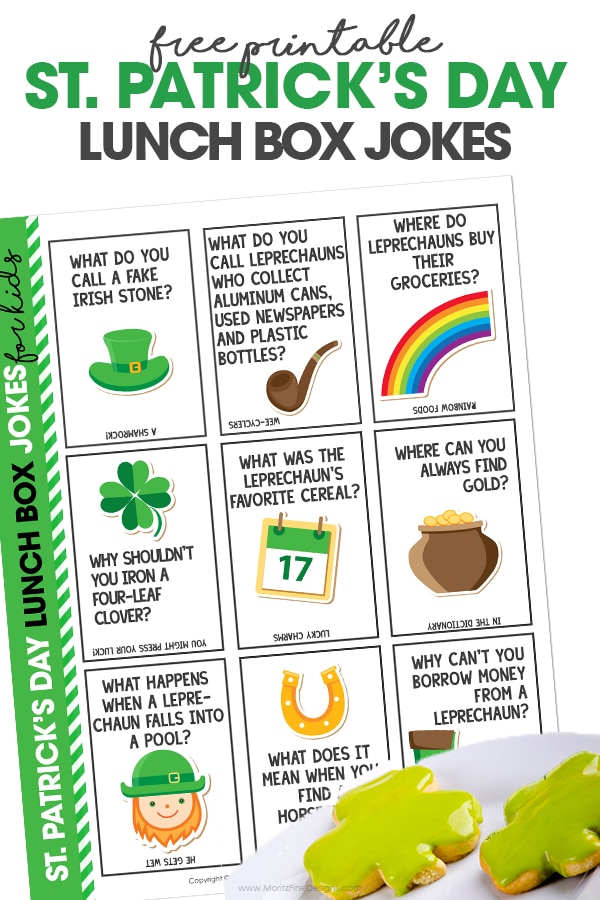 St. Patrick's Day Lunch Box Jokes for Kids
Give the kids something to giggle about with these free printable St. Patrick's DayLunch Box Jokes. At the bottom of this post you will find a link to the St. Patrick's Day lunch box jokes.
I highly recommend printing out the free jokes on card stock (much more sturdy and substantial that plain copy paper) and cut them apart. What kid wouldn't love getting a lunch box joke in their lunch as a surprise? They may even have the whole lunch table trying to guess the answer to the joke!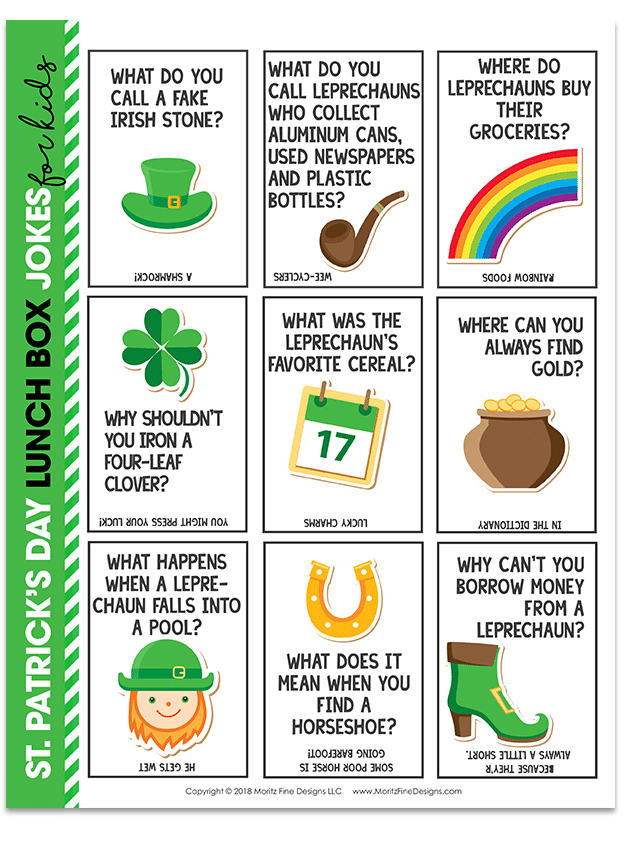 We have lunch box jokes for the entire school year! Simply click the link below to not only get our St. Patrick's Day Lunch Box Jokes, but to also get our special Lunch Box Joke Printable Pack offer!