Weekly Flip To Do List | Free Printable List Organizer
There have been many to do lists that I have created over the years. All with a particular rhyme and reason. I think I continue to try to perfect my perfect to do list.
In the past, one of my favorites (and actually it still is) is the daily task organizer. It is the perfect balance of allowing me do a daily brain dump, write details, plan out my day by hour and even focus on my must-accomplish tasks.
I also like the Weekly Planner which gives me enough space for meals, quick to-do list, key calendar items, some goals and notes too.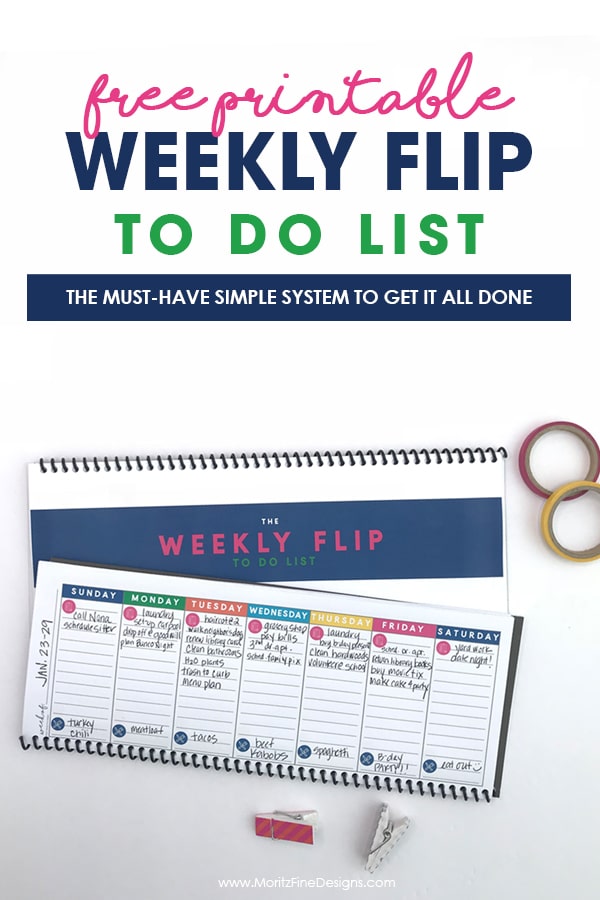 But let's talk reality, friends. All these fancy-schmancy planners might just be too much for you. The realist in you knows that you might use a detailed planner for a few weeks and then give up.
Life is BUSY!! You want to stick with the basics. To simply write the to do list and figure out dinner. That's it. You just need to get through the day. Beyond that–who knows? Maybe you use your iPhone calendar or even the old fashioned calendar hanging on your mudroom wall for all your appointments.
I get it. For you, I created the Weekly Flip To Do List. Ladies, it's easy. Take a peek below. All it contains is a year's worth of daily to do lists and dinner ideas. Printed and coil bound together…so you can go back and look at previous weeks, and even look ahead if you need to!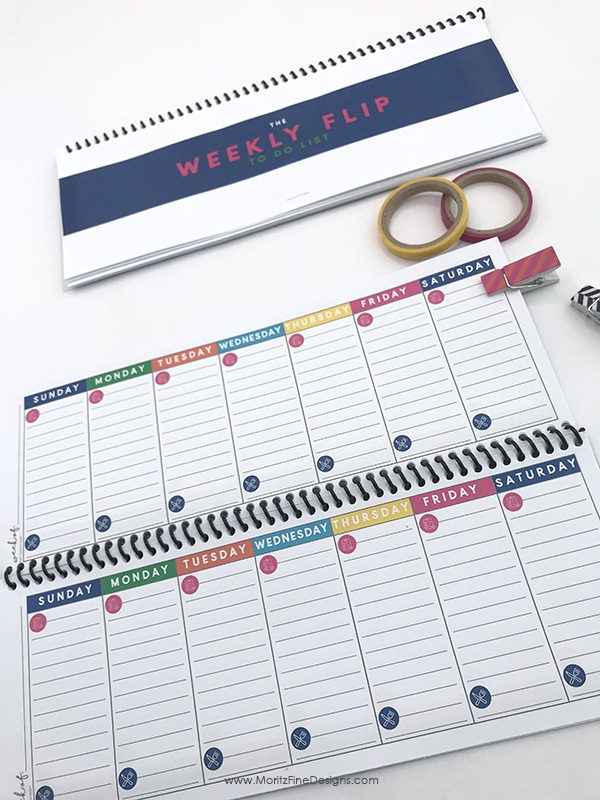 Here's how to put it together:
SUPPLIES:
Weekly Flip download (available at the bottom of the post)
paper (I highly recommend using 32lb paper. The heavy weight ensures no bleed through when writing.)
1 piece of card stock (cut in half horizontally)
DIRECTIONS
You can either DIY and print at home or send to an office supply store to print there.
1. Print 1 copy of page 1 of the download.
2. Print 26 copies of page 2 of this download or PRINT 13 copies Back-to-Back (make sure you turn the copies when printing the second side).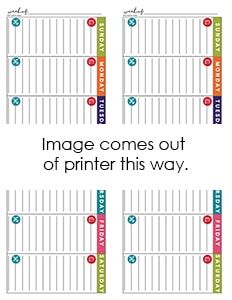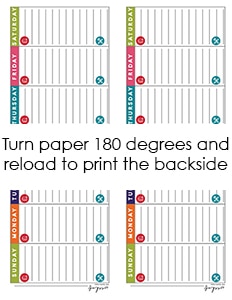 3. Cut all copies in half, horizontally.
4. Bind the copies together (with the half sheet of card stock on the bottom). I personally like to take copies to an office supply store to get coil bound (cost is just a few dollars).
Your download will contain two files. The only difference in the files are the colors. The two colors available are the Classic and the 80's Prep.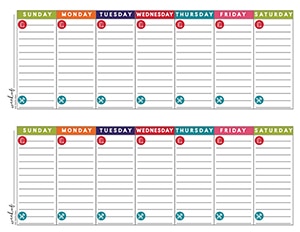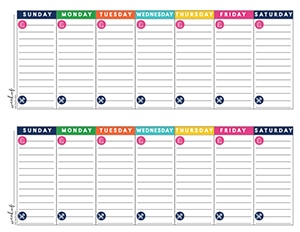 Once you have put the Weekly Flip together, you have an entire year worth of to do lists all in one location. The Weekly Flip  To Do List is easy to grab on the run, leave on your desk or place on your kitchen counter and us it as your main access point. Wherever you decide to place it, you have a very simplified system at getting more done every day.
IT'S TIME TO
GET READY FOR 2024!
Get organized for 2024 with the easy to use monthly 2024 calendar! Simply opt in below to have the FREE calendar sent straight to your inbox.