Free Printable Holiday Party Planner
Planning a party can be stressful. Planning a party in the midst of the holiday craziness can be even more stressful.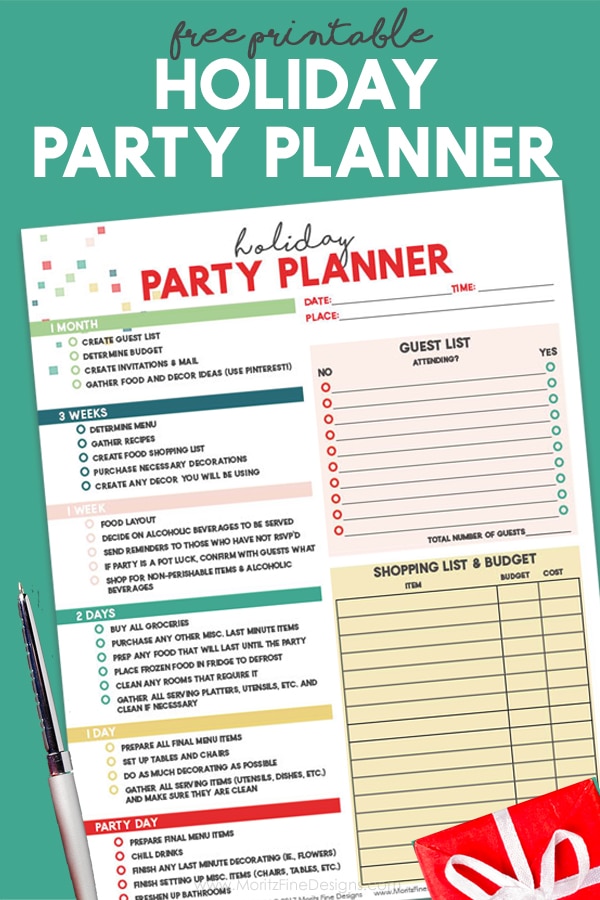 Holiday Party Planner
With a few simple tips and tricks, along with a deep breath and an easy-to-follow Holiday Party Planner you can have your holiday party planned in no time.
The key to the holiday craziness is to keep a record of all that's going on–for everything from gift shopping to menu planning to budgeting. It's best to keep this all on one, easy to access location. You can use the Holiday Planner for these items and lots more.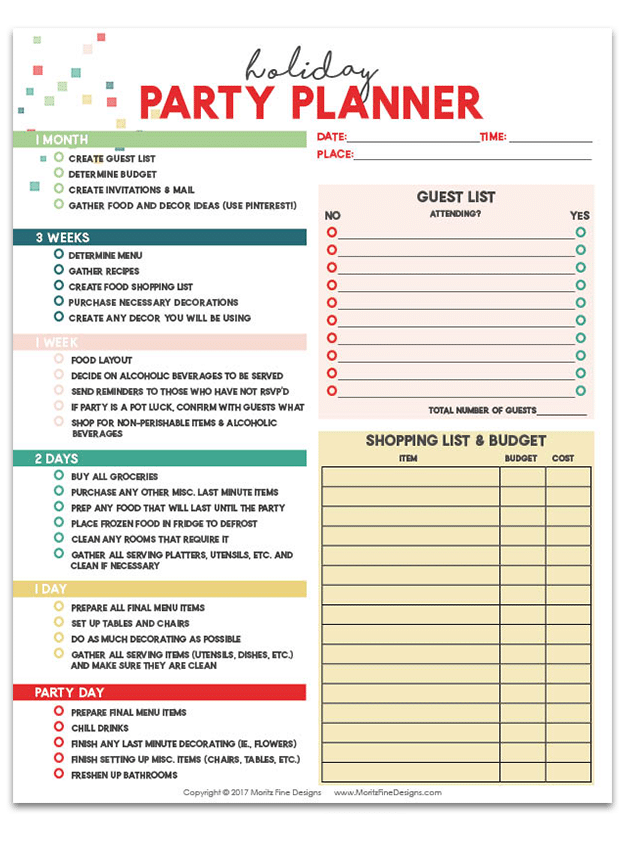 Once you have the bulk of organizing your holiday activities, planning a party can be a piece of cake.
The Holiday Party Planner is a simple one-page organizer. It gives you a detailed checklist of tasks that need to be completed before the party, and it even gives you a time frame for each item that needs to be done.
Not only is there a checklist, but there is a spot to keep track of your guest list along with the RSVPs.
The shopping list and budget area is the perfect place to keep track of what you need to purchase as well as keep a total of total party costs.
Do you already have the Holiday Planner? Be sure to grab this Holiday Party Planner to add in to the Holiday Planner.
Throwing a holiday party is much simpler when following some easy step-by-step guidelines and timeframe.
IT IS POSSIBLE TO
ENJOY STRESS FREE HOLIDAYS THIS YEAR!
The holiday season can be downright exhausting. We have too many things to do and not enough time to get them done. The 2023 HOLIDAY PLANNER will not only help you get organized, but will also help melt away that holiday stress so that you can actually enjoy the season!