Thanksgiving I Spy & Count Game
Thanksgiving week is full of good feeling family time, with yummy food, football games and family movie nights. It's the perfect time to have the kids do a Thanksgiving I Spy activity!
Thanksgiving I Spy Activity for Kids
Watch the kids do math (and not even know it) when they are working on this simple "Thanksgiving I Spy" game!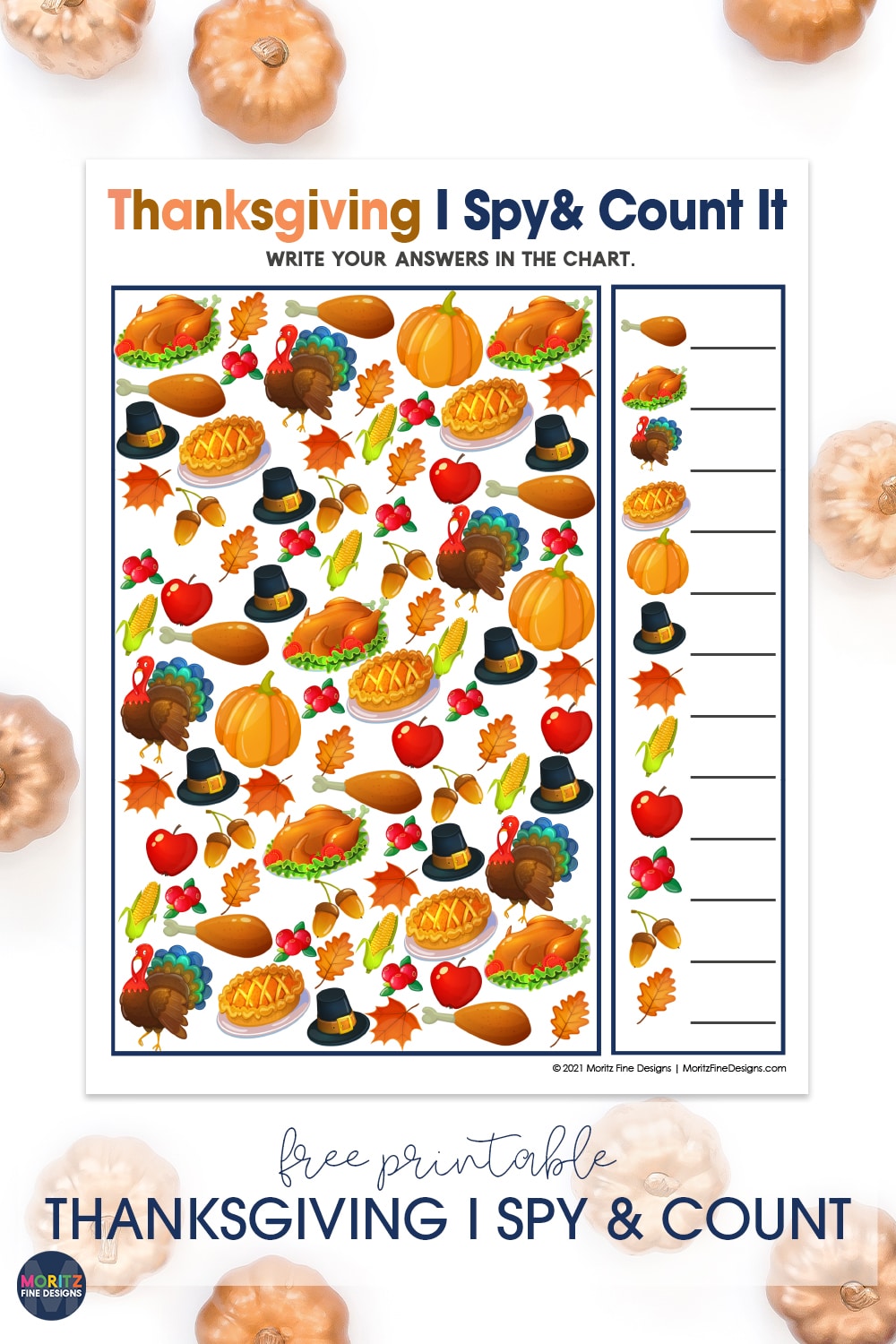 Include the adults in this fun activity and let the real competition begin. Turn it into a competition and have even more fun by setting a timer to see who can finish first. Remind the kids that accuracy counts even though it's a race. If they finish first, but have the wrong answers they get disqualified.
Don't stop with just this one Thanksgiving activity. There's so many more your kids will love, like this Thankgiving Word Scramble and these fun Thanksgiving lunch box jokes! Don't for get to make a treat a two–this one Is a family favorite and all of these you can make in 5 minutes or less!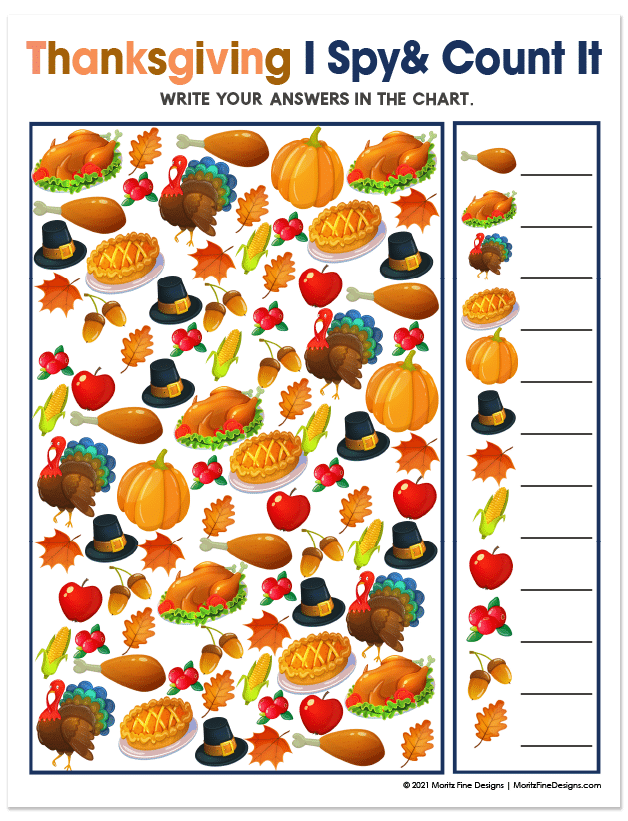 Grab the Thanksgiving I Spy & Count It download by clicking the button below.
IT IS POSSIBLE TO
ENJOY STRESS FREE HOLIDAYS THIS YEAR!
The holiday season can be downright exhausting. We have too many things to do and not enough time to get them done. The NEW & IMPROVED 2022 Holiday Planner will not only help you get organized, but will also help melt away that holiday stress so that you can actually enjoy the season for a change!