First & Last Day of School Interview for Kids
Before my kids started kindergarten I bought these books that had a place for each and every school year to write their name, record school year information and answer questions about life at that age.
We love to look back at these School Interview books the kids were so faithful at filling out each and every year. They bring back so many memories and give us lots of laughs as well!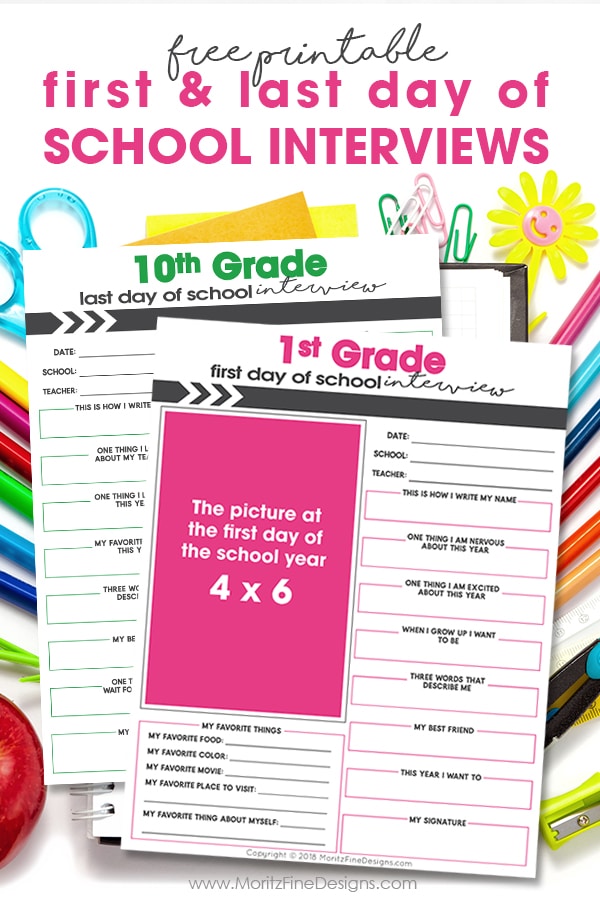 First & Last Day of School Interview Printables
Would you love to have the same opportunity to have first and last day of school interviews with your kids? Now you can with these fun free school interview printables.
Included are interviews for all grades, from Pre-School through 12 grade/senior year.
Are you a teacher? What better opportunity than to have your students fill these out on the first and last day of school. Parents will love to see how the answers have changed over the school year, and the kids will too.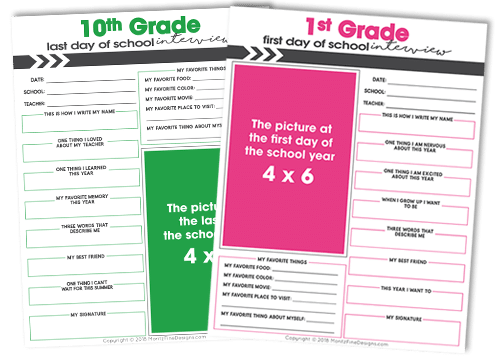 Be sure to be as prepared as possible for the start of a new school year. Use the First Day of School Checklist to make sure you don't miss a step. Record the first day of school with a cute photo and use one of these first day of school photos options:
Be sure to use the button below to download the First & Last Day of School Interview Printables.
IT IS POSSIBLE TO
ENJOY STRESS FREE HOLIDAYS THIS YEAR!
The holiday season can be downright exhausting. We have too many things to do and not enough time to get them done. The 2023 HOLIDAY PLANNER will not only help you get organized, but will also help melt away that holiday stress so that you can actually enjoy the season!