First Day of School Signs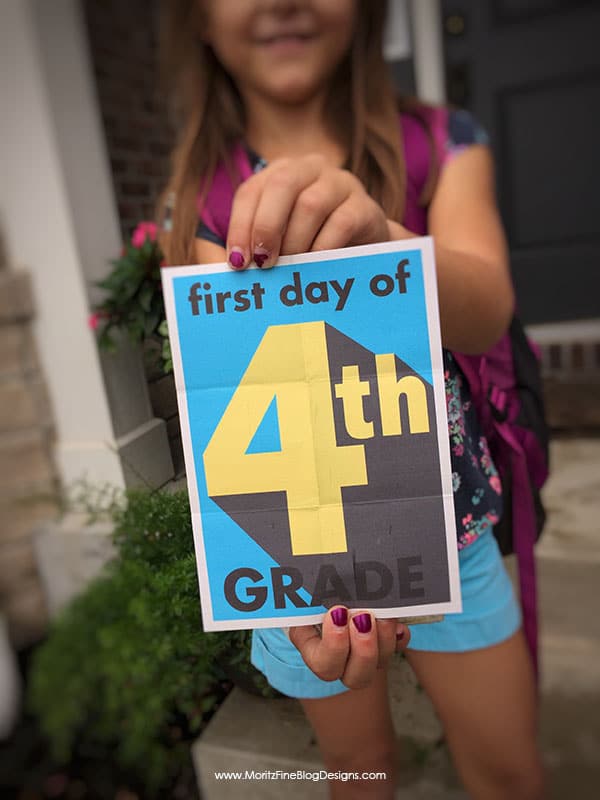 Say it isn't so, but we are on the downside of summer! In less then a month our kids will be back in school…and none of us are ready! But, we have no other choice than to start to prep with school supplies, back to school clothes, and more! We can't forget to be prepared for the first day of school photo!
I think if I had girls, the first day of school photo might be a bit more welcomed…but with my boys I hear complaining every.single.year. As much as they don't care for taking the photo, they absolutely LOVE to look at the scrapbook with the first day of school pictures. It's fun for them to giggle about their hair or how little they looked.
First Day of School Signs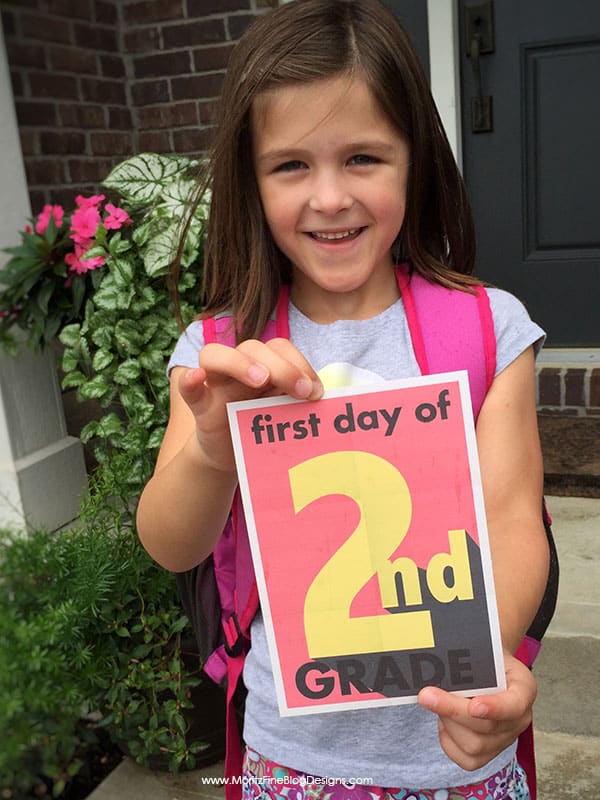 I love to mark the grade they are going into by making sure they hold a sign in the photo. This year I created fun retro-looking grade level poster that will work for boys and girls! You can download the signs in either red or blue below.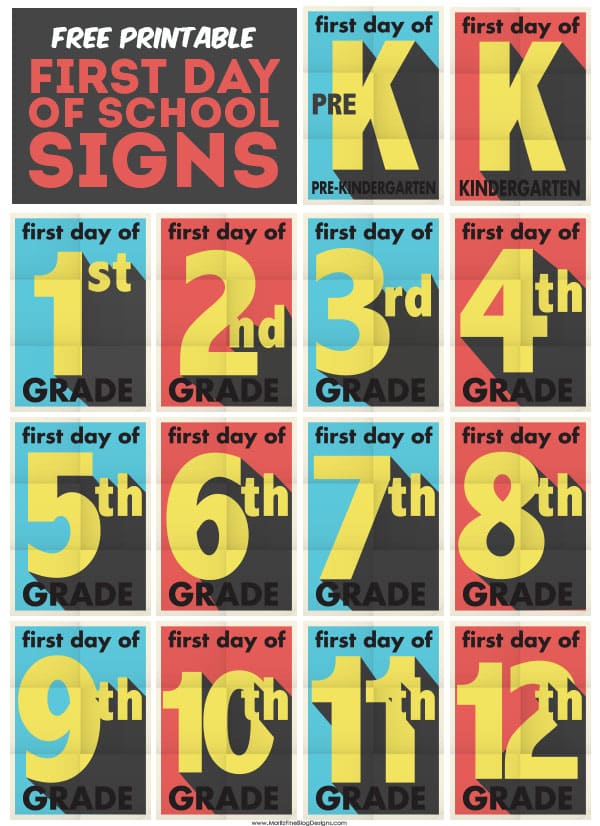 I have a few other great first day of school signs for you, check them out here and here.
SURVIVE YOUR SUMMER!
---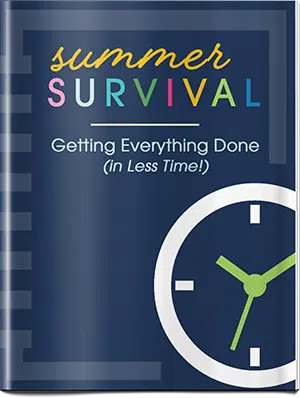 Want to keep your sanity this summer?! Simply opt-in below to get the Summer Survival Guide: Getting Everything Done(in Less Time!) sent straight to your inbox!