First Day of School Printable Sign
Over the years, I have learned that when I take take my kid's back to school photos, I need to snap at least one with their grade level and school year. Otherwise, over the years, I can't remember what grade they were entering in each photo!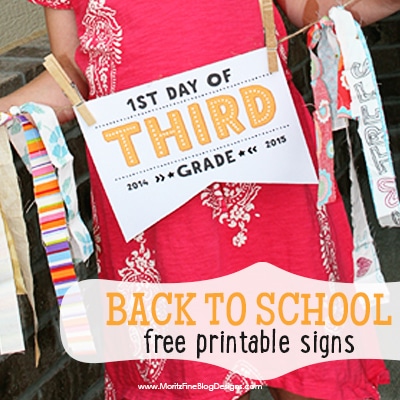 DOWNLOAD UPDATED FOR 2017-2018 SCHOOL YEAR!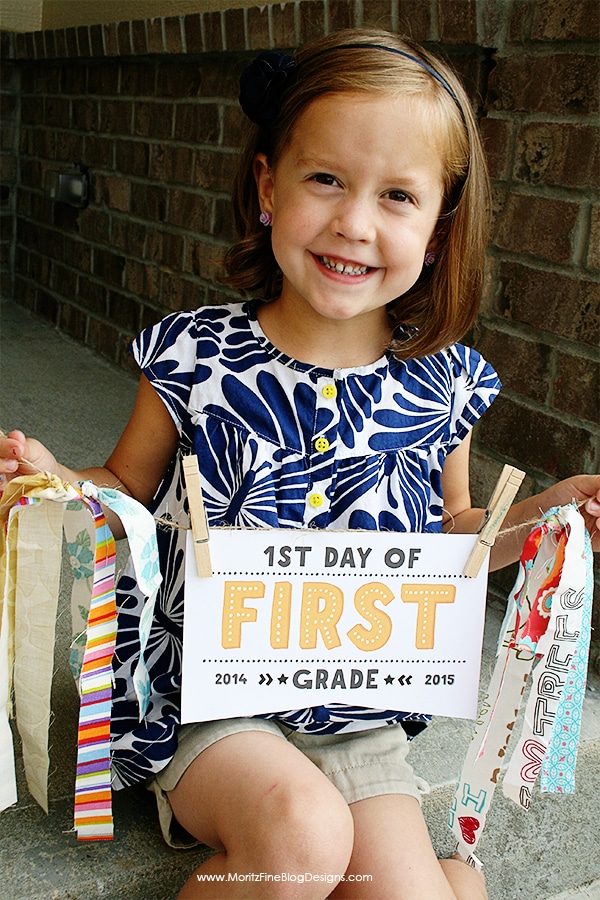 You can make this as simple (just print out the download and your kids can hold up the sign!) or fancy (see my tips below to make a bunting) as you like!
SUPPLY LIST
free banner printable (click the link at the bottom of the post)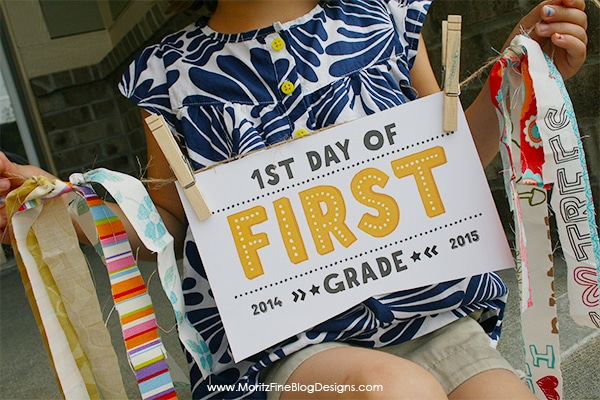 After gathering your supplies, make the signs takes no time at all.
Cut a 3-foot piece of twine.
Next use your take your scrap fabrics (I love the MOD fabrics) and cut strips approximately 1.5″x20″ and tie them on the twine.
Print out your download onto card stock and cut a very shallow "v" in the bottom to make it look like a banner.
Use the clothes pins to place the sign on the twine.
It's that simple!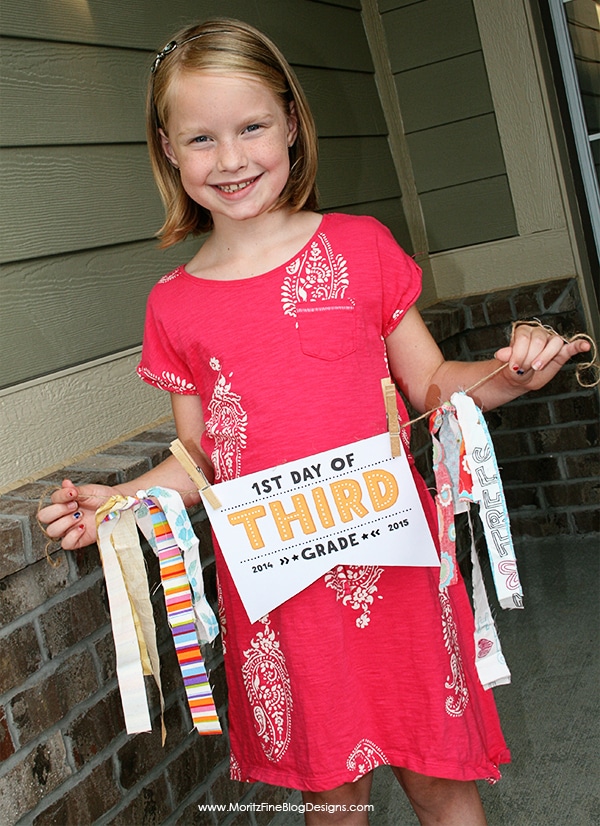 IT IS POSSIBLE TO
ENJOY STRESS FREE HOLIDAYS THIS YEAR!
The holiday season can be downright exhausting. We have too many things to do and not enough time to get them done. The NEW & IMPROVED 2022 Holiday Planner will not only help you get organized, but will also help melt away that holiday stress so that you can actually enjoy the season for a change!