Virtual School Class Planner
This upcoming school year is a little uncertain. There are schools asking kids to come back to the school classrooms while other schools are asking their students to stay home and attend classes online through virutal school.
Other schools are doing a hybrid method–basically a mix of classes in person and classes virtually online.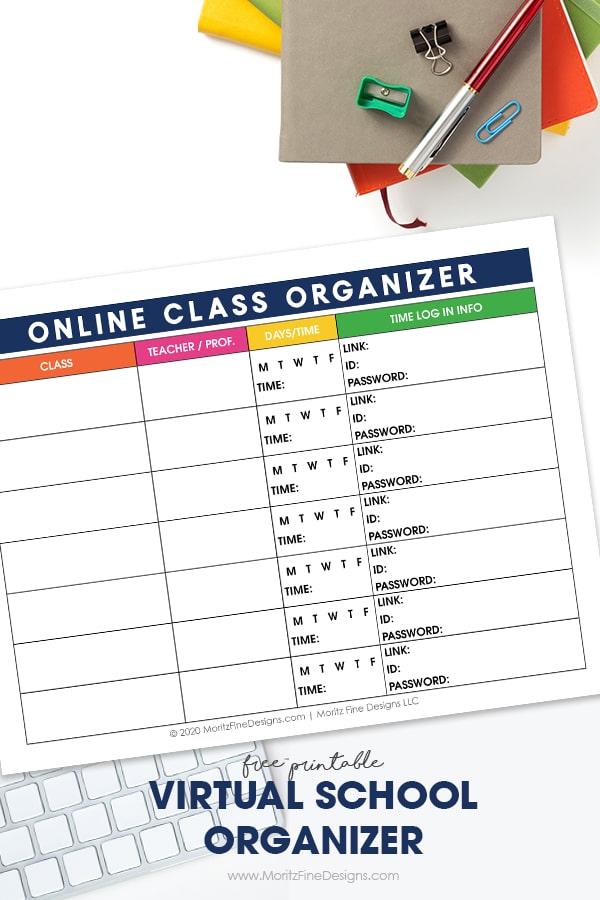 Virtual School Class Planner
No matter the schedule your school is offering, if your kids are attending class online or virtually at all, there is a need to be super organized to manage the school schedule.
There is so much to keep track of –class, time of the class, days of the week and then there is the link to the online video class, the class id and the pass code. Ahh, times that by 7 classes for your high school students and you have a logistical nightmare on your hands!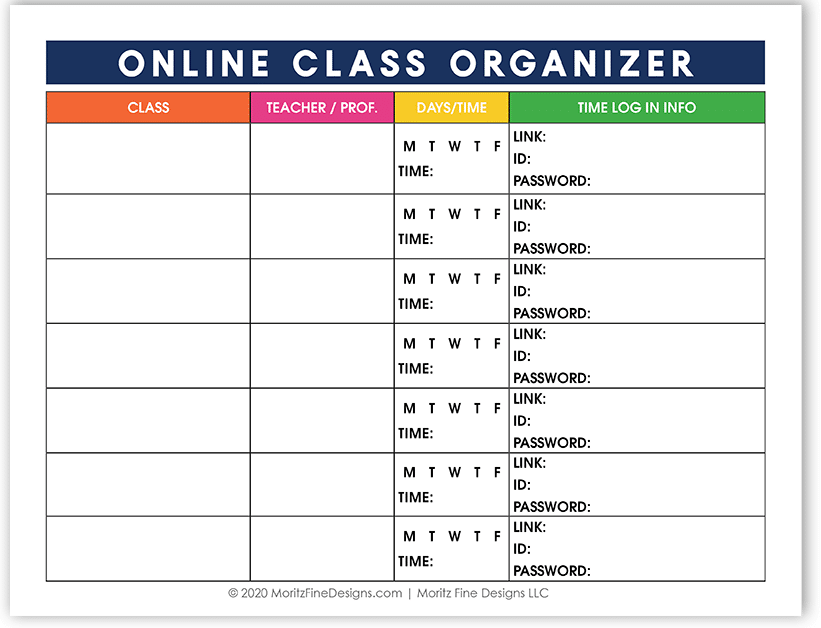 What is going to be your child's saving grace (oh, and maybe your saving grace too)? It's time to grab the free printable Virtual School Class Planner. It's a simple organizer to help keep your student's weekly schedule.
IT IS POSSIBLE TO
ENJOY STRESS FREE HOLIDAYS THIS YEAR!
The holiday season can be downright exhausting. We have too many things to do and not enough time to get them done. The 2023 HOLIDAY PLANNER will not only help you get organized, but will also help melt away that holiday stress so that you can actually enjoy the season!