It's 10pm and your kid announces that they have a math test the next day. They can't find their review sheet and have spent no time studying for the test at all. UGH! You feel like pulling your hair out…again.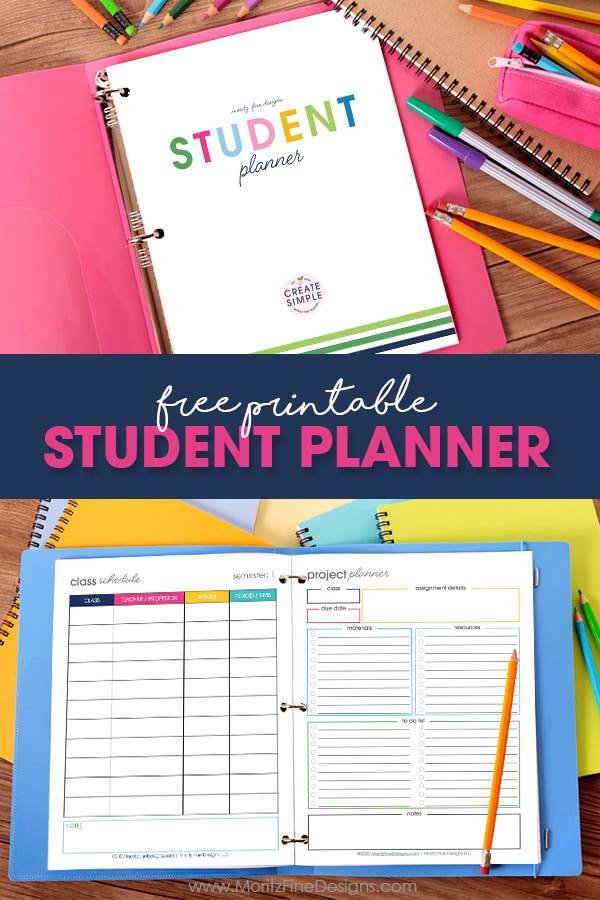 Free Printable Student Planner
It's time to get your student organized this school year and it will be simple to do with the free printable Student Planner.
The Student Planner is chock full of pages to get your student completely organized. But the best part is that each student can personalize it fit their needs. Print out the entire planner and pick and choose which pages will work best for their schedule (an elementary student will need to use different pages than a college student).
Over 30 pages are included:
cover
overview calendar
yearly glance
goal setting
class schedule (semester 1 & 2)
assignment schedule
exam schedule
reading log
grade tracker
project planner
monthly calendar for January through December
weekly planner
daily plan
daily routines
notes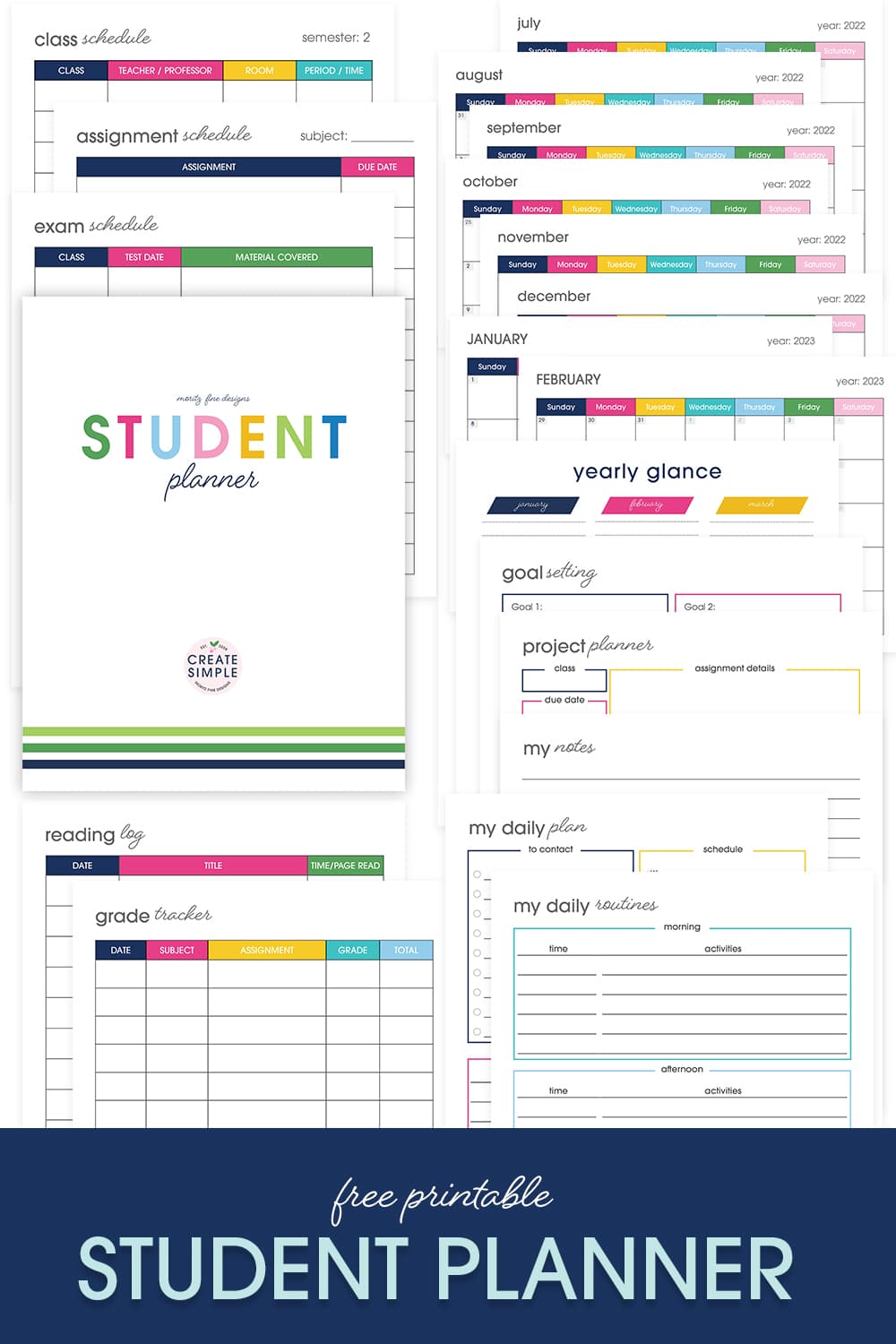 OPTIONAL SUPPLIES:
Find a binder of choice to create the Student Planner. You can grab a simple 3-ring binder with a clear pocket or even a decorative binder. I suggest printing on heavy weight 32 lb. paper for durability. This will ensure that the pages will be durable and last through the school year. You can even add divider tabs to make sections for the calendar, subjects, exams/grades, and more. Don't forget to use my favorite erasable pens (because we all know we make mistakes!)
Creating good habits starts with a routine from morning through night. At the start of the school year encourage your student to set up their planner and use it daily. Once they get in a habit of writing everything down, it will get easier and easier to use on a daily basis.
And now FOR A LIMITED TIME ONLY, We are offering our dated daily student planner at en extreme discount.
IT IS POSSIBLE TO
ENJOY STRESS FREE HOLIDAYS THIS YEAR!
The holiday season can be downright exhausting. We have too many things to do and not enough time to get them done. The 2023 HOLIDAY PLANNER will not only help you get organized, but will also help melt away that holiday stress so that you can actually enjoy the season!