Mother's Day Gift Tag Printable for Any Gift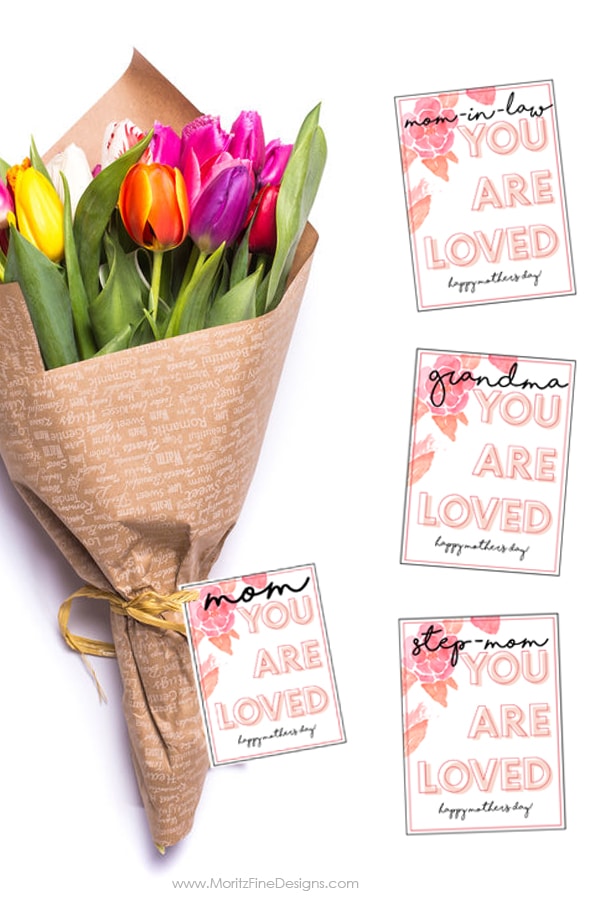 The year that I got a new vacuum for Mother's Day, I was thrilled beyond belief. I admit, I may not be the "norm" when it comes to gift receiving. My husband has been known to refer to me as the Queen of Practical. That being said, I rather enjoy receiving a new kitchen appliance, a new pair of shoes that I need or even a Target gift card!
No matter what gift you may give, one of the easiest things you can do is make sure it looks pretty. Adding a bit of pretty wrapping and sweet Mother's Day Gift Tag will make your gift look perfect! Grab some ribbon, and print out the Mother's Day Gift Tags at the bottom of this post. Here are a few easy suggestions you can add the gift tags to:
bag of chocolates
bouquet of flowers
gift card
new purse
If you would like to give mom a more creative DIY gift, check out this Homemade Spa Kit for Mom. She'll love it!
IT IS POSSIBLE TO
ENJOY STRESS FREE HOLIDAYS THIS YEAR!
The holiday season can be downright exhausting. We have too many things to do and not enough time to get them done. The NEW & IMPROVED 2022 Holiday Planner will not only help you get organized, but will also help melt away that holiday stress so that you can actually enjoy the season for a change!