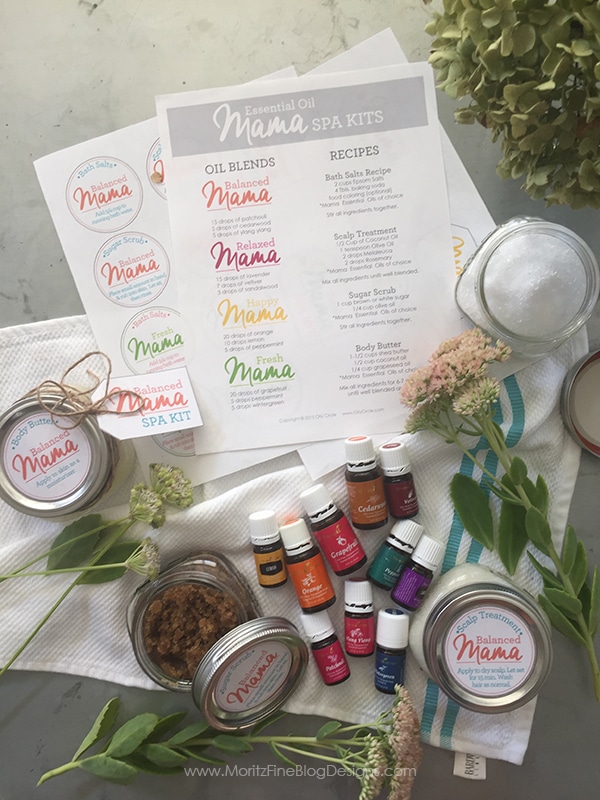 Last spring, just in time for Mother's Day a friend and I held an online webinar about how to make some basic "spa supplies" for yourself, your mom or friends. GIRLS–I have fallen in love with these homemade goodies and just had to share!
None of these recipes take more that 5 minutes to whip together. What I love most is that I know exactly what is in each and everyone of them, I know that there are no chemicals in any of them, they are extremely beneficial for my hair and skin and to top it off, they smell ahhh-mazing!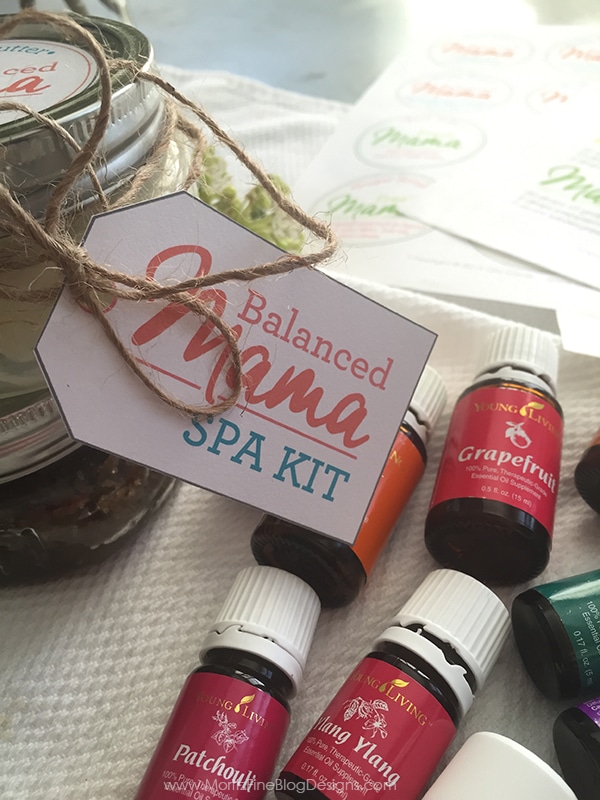 All of these recipes use items you can grab at your local grocery store (or my favorite thing to do is order through Amazon Prime — hooray for free shipping all the time!), such as olive oil, sugar, coconut oil, epsom salts, etc. Then you will want to mix in your choice of essential oils. I give my suggestions for each recipe, but you can modify and tweak it, if you prefer.
Our family has been using Young Living Essential Oils for almost two years now, and as hesitant as I was to start using them, I would never in a million years give them up! All I can say is *life changing*!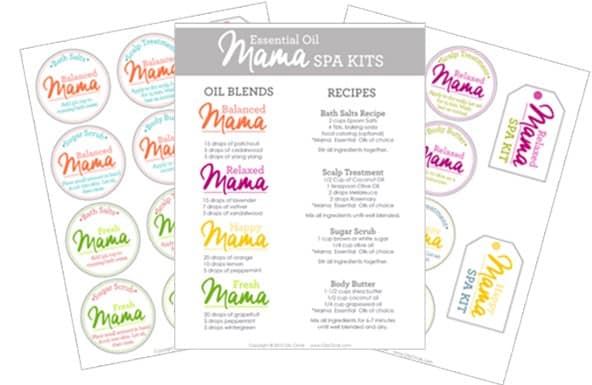 At the bottom of this post, you can download the Essential Oil Mama Spa Kit Recipes as well as the labels for free! You can store your recipes in any kind of jar you like, but I love the half pint Ball Mason Jars. Every recipe fits inside each jar perfectly. Also, keep in mind if you use citrus oils, you will want to put your recipe in a glass jar and not a plastic one. The citrus oils will break down the plastic.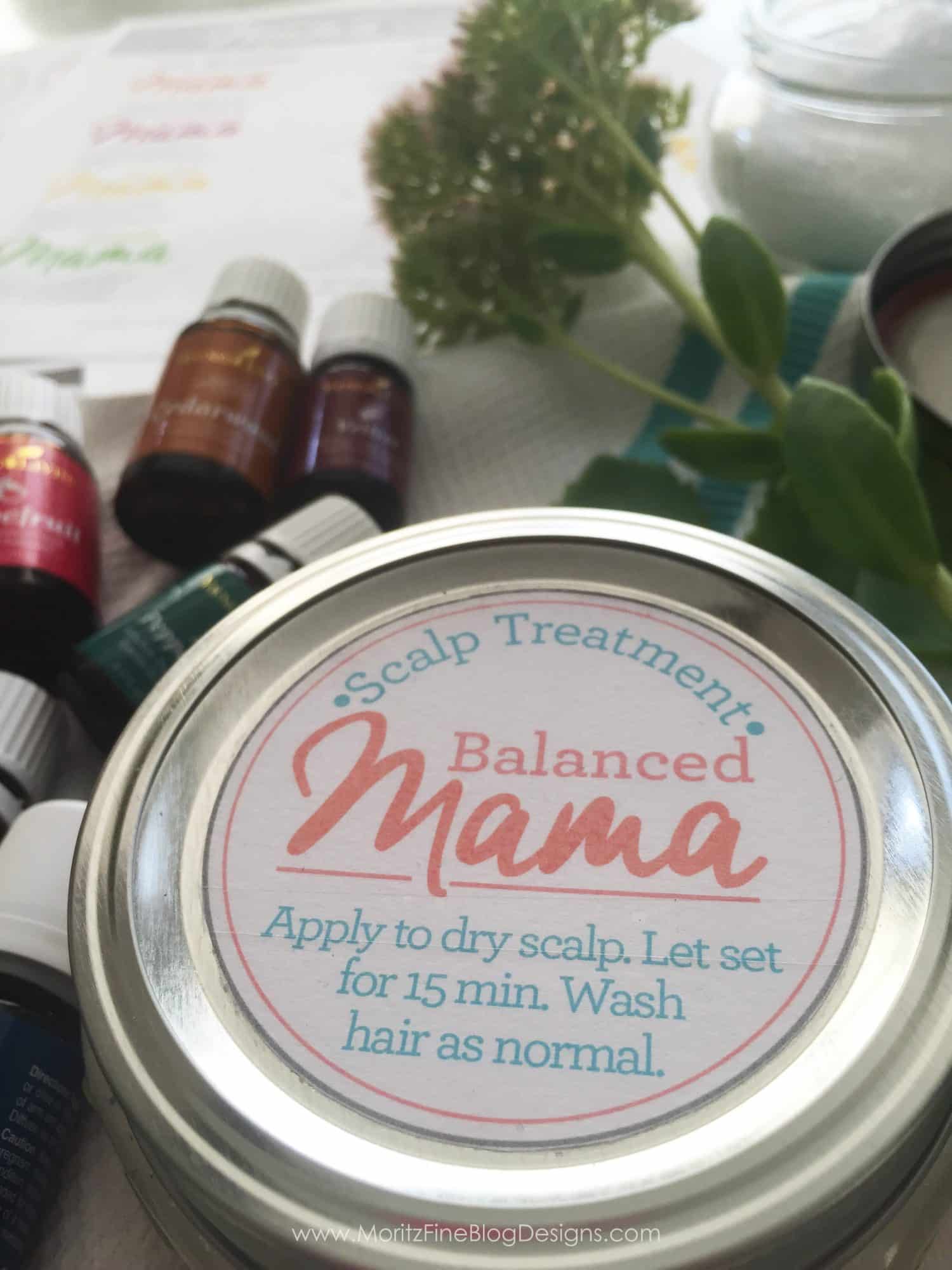 Make a few of these recipes, try them out. Share them with your friends, your mom, your daughters! Teachers would love to get a gift like this…for no reason at all other than to show how much you appreciate them being your child's teacher.
Want to find out more about essential oils? You can read how I got started with oils here. Have questions? I'd love to share more with you, just send me a message and let's talk!