DIY Customizable Monthly Cleaning Checklist
Quite some time ago I created the Simple Yearly Cleaning Guide and shared with you all. But let's be honest, it's a guide I made for myself. I think it's great, actually, but the reality is many of you lovely readers need a checklist, but you want to personalize it! SO–here's a Monthly Cleaning Checklist just for you!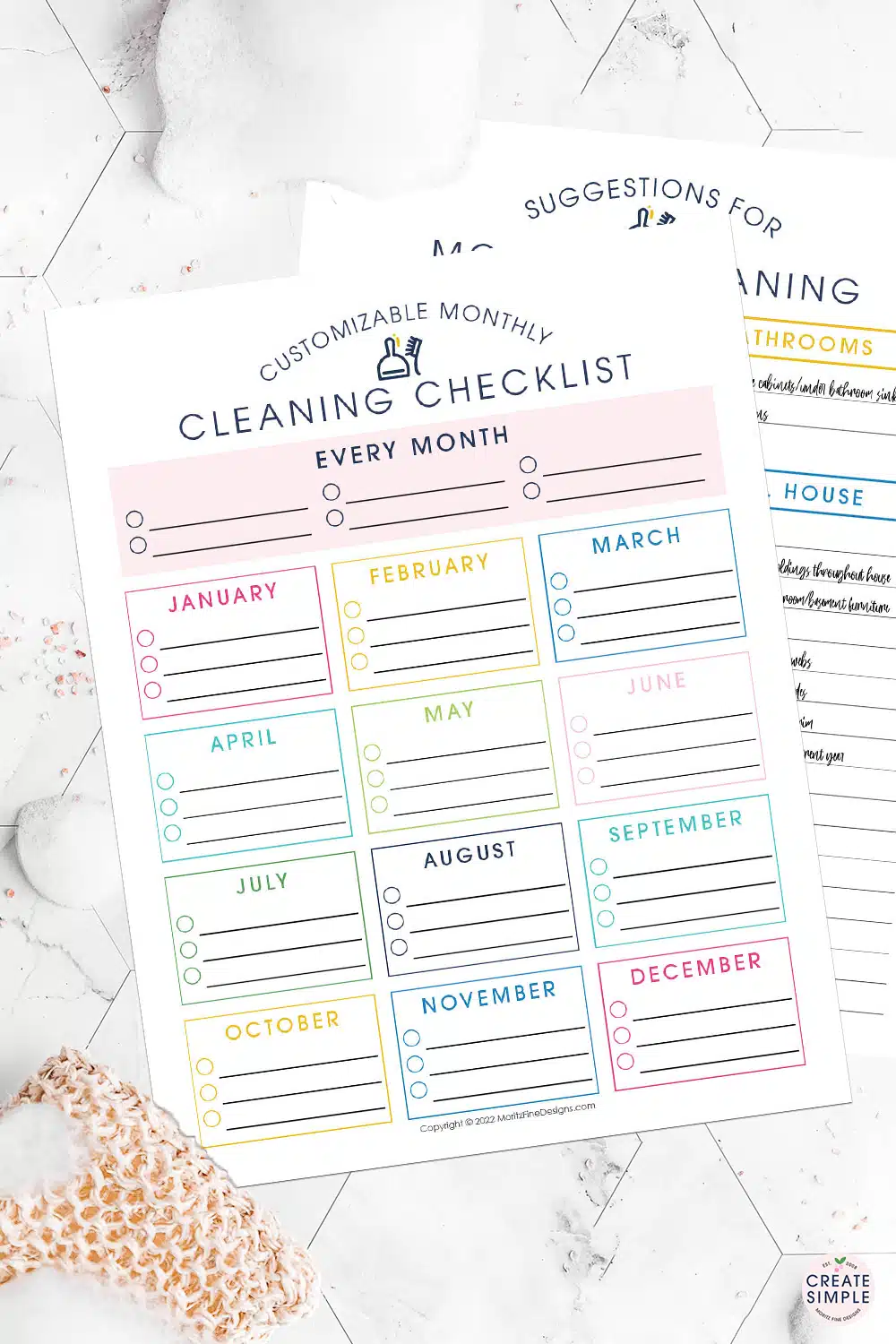 Monthly Cleaning Checklist
This one is totally blank! YEP! You get to fill in the blanks (you can either write or use the digital version to fill out) with all the lovely chores you need to accomplish over the year. Now, I didn't totally leave you hanging, instead I created a Cleaning Suggestions List for you to access. You can take or leave the suggestions. The ones you want to do, move them over to the actual Yearly Cleaning Checklist.
One thing to keep in mind is that some of the suggested cleaning items will most likely need to be done more than 1 time a year. Take cleaning out the fridge. Oh friends, I don't know about you, but my fridge needs this about every other month (I blame the 3 teenage boys in our house!)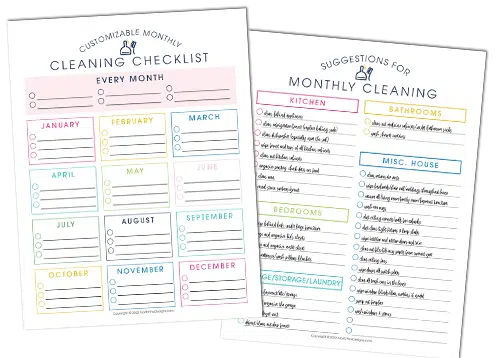 As I mentioned in some of my other checklist posts, you could easily fill out the cleaning schedule out and then laminate it, allowing the Monthly Cleaning Checklist to be reused from year to year. You can use a dry erase maker to mark off your tasks.
Don't forget to grab your Weekly Cleaning Checklists too!
IT'S TIME TO
GET READY FOR 2023!
Get organized for 2023 with our brand new, easy to use Digital 2023 Planner! Our Planner will help you get organized and stay organized. Oh, and did we mention how pretty it is too? Use code "SAVE5" to save $5 now.