Free Printable Santa Gift Tag
There is nothing better than watching your kids come down the stairs on Christmas morning all bright-eyed and anxious to see if Santa and his elves made a stop by in the middle of the night. When the special presents are found the excitement heightens to the sound of a squeal, meanwhile there's relief that their name is not on Santa's Naughty List!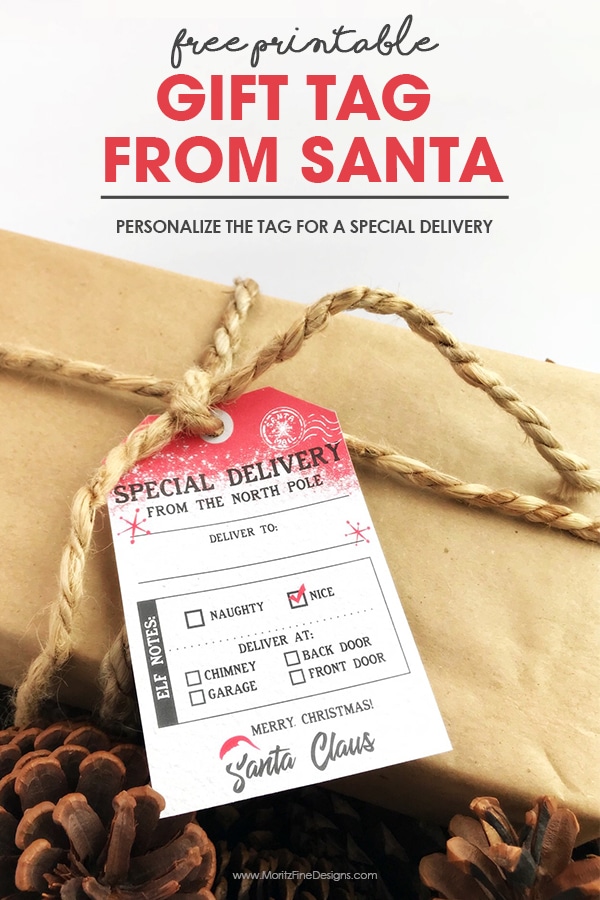 Santa Gift Tag
It's always fun to make the "Santa" gifts extra special for our kids. Here are some fun ideas for "Santa" gifts and to show that Santa visited:
*Wrap the gifts in Santa themed wrapping paper and never use this paper for gifts from anyone other than Santa.
*Add a "Special Delivery from the North Pole" Santa gift tag (you can download the tag from the bottom of the post).
*Leave milk and cookies out on Christmas Eve. In the morning, make sure there's just a little bit of milk left in the glass and plenty of cookie crumbs left on the plate.
*Leave some Santa footsteps near where Santa would enter the house (chimney, back door, etc.). Place a boot in some glitter and then create glitter footsteps on the floor.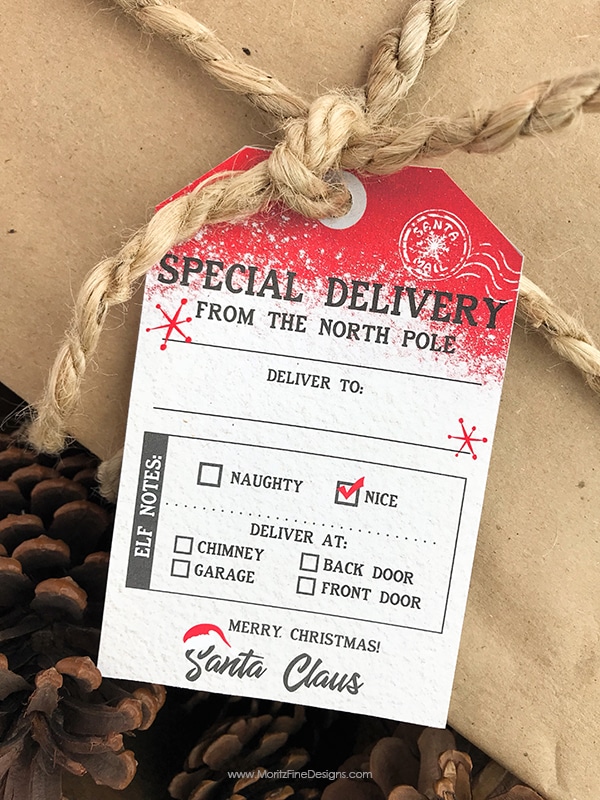 The thrill of watching your kids believe is so fun. Be sure to catch the looks on their faces by videoing them. Years down the road, they will love watching the videos from when they were little.
IT IS POSSIBLE TO
ENJOY STRESS FREE HOLIDAYS THIS YEAR!
The holiday season can be downright exhausting. We have too many things to do and not enough time to get them done. The NEW & IMPROVED 2022 Holiday Planner will not only help you get organized, but will also help melt away that holiday stress so that you can actually enjoy the season for a change!