New Year's Eve Photo Booth Props
It's time to have a little fun this New Year's Eve! You might be having a a large gathering or maybe even a small family get together. No matter how big or how small your celebration you can grab your friends, your sweetheart and even your kids and set up a fun little "photo booth!"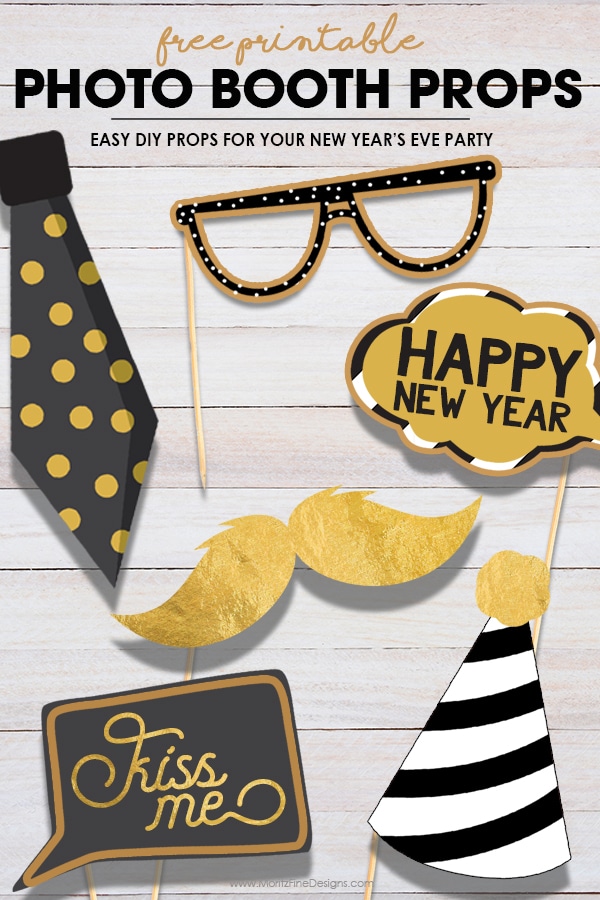 New Year's Eve Photo Booth Props
Have a little silly fun with these adorable New Year's Eve photo booth props. The photo booth props are a fun and easy DIY project. You can even get the kids to cut them out.
SUPPLIES:
photo booth props download (available at the bottom of the post).
scissors
tape
DIRECTIONS:
First print out the photo booth props and cut out each item.
Then, choose either the wooden skewers or paper straws to use as the handle for each prop. Attach the skewer or straw to each prop using tape. You will want to tape the handle to the backside of the prop.
Your props are ready to use! You can set up a camera on a simple stand or grab someone to take your pictures. Gather a few people and props and start shooting some pictures. Grab some festive New Year's snacks while enjoying the photo booth. Everyone will love these photos–they are perfect to post on social media and will be fun to look at in years to come!
IT IS POSSIBLE TO
ENJOY STRESS FREE HOLIDAYS THIS YEAR!
The holiday season can be downright exhausting. We have too many things to do and not enough time to get them done. The 2023 HOLIDAY PLANNER will not only help you get organized, but will also help melt away that holiday stress so that you can actually enjoy the season!