One of my greatest treasures for each of my boys are the School Memory Binders that I have kept ever since they were in Pre-School.
Faithfully each and every year we would get out the School Memory Binder and fill it full with a photo, signature and answers to the simple questions.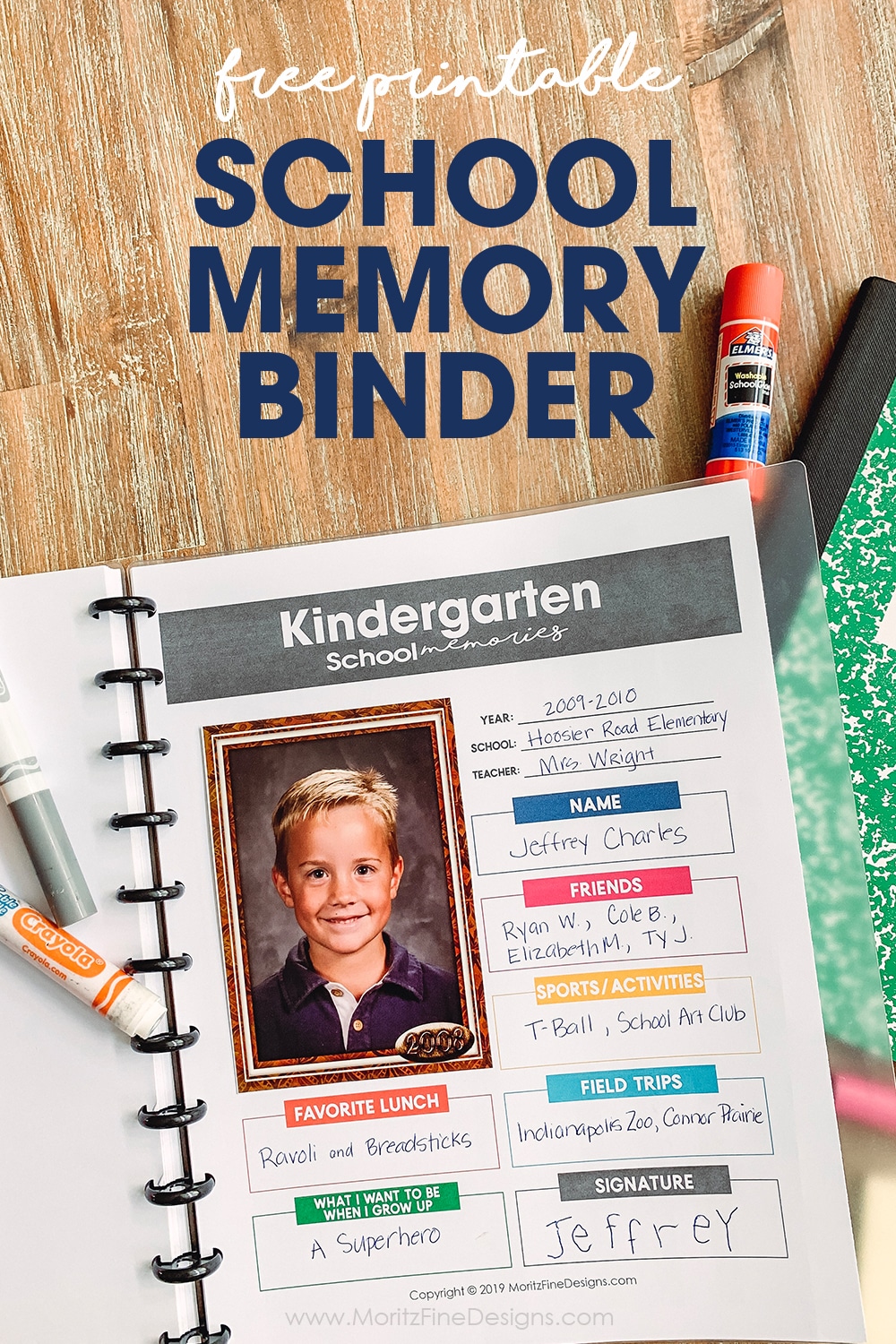 School Memory Binder
Your kids will love to look at past years and remember the memories and giggle about how they have changed over the year!
Creating the School Memory Binder is super easy, simply follow the steps below to get it all set up.
Supplies
You can put together your binder by either using a simple half-inch 3-ring binder or my favorite disc-bound system you can put together a binder like the one in my image, using the other supply items listed.
School Memory Binder (use the button at the bottom of the post)
OR
Directions
It's as simple as printing out the School Memory Binder (get the download from the bottom of the post) and either hole punching the papers with a 3-hole punch and place in a binder OR punch them with the Levenger Circa Portable 1-2-3 Punch or the Staples Arc Desktop Punch and place them in the disc notebook rings, then add the translucent cover.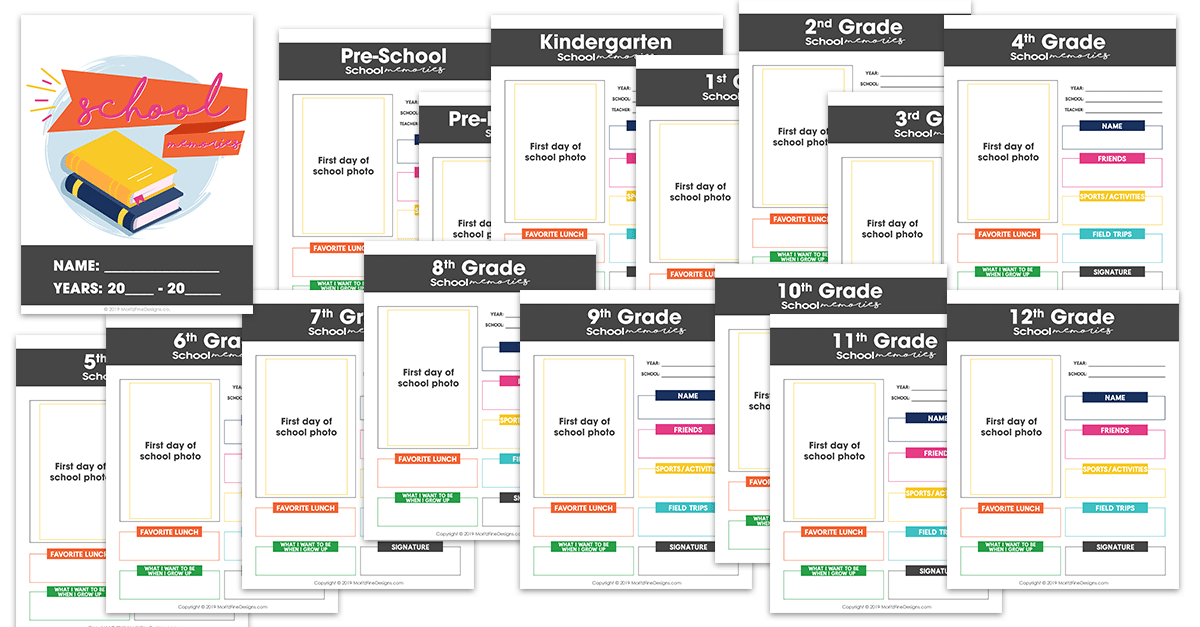 Be sure to keep your binders in a place you will remember to access them. In the crazy busy of life, it's easy to let a year pass by, forget to pull them out and miss filling in the information. You can easily avoid this by adding a reoccurring reminder to your calendar. The month of May is a great time to capture all the information and memories of the current school year.
And, when that school year starts to wind down the piles and and piles of papers make their way home. Don't go crazy! You can easily get your kids school papers organized with just a bit of set up.
IT'S TIME TO
GET READY FOR 2023!
Get organized for 2023 with our brand new, easy to use Digital 2023 Planner! Our Planner will help you get organized and stay organized. Oh, and did we mention how pretty it is too? Use code "SAVE5" to save $5 now.