Simple Steps to Organize Your Kid's School Papers for Good!
One of the things I looked forward to most as a mom is when my kids, in their younger days, would run off the bus and come storming through the door to show me what they made at school. They would take out their pile of tests and artwork they did throughout the day, and by the end of each year I was left with a never ending stack of school papers! Each of my boys had a large box of papers we have collected over the year. I finally decided I needed a quick and easy way to organize these papers fast!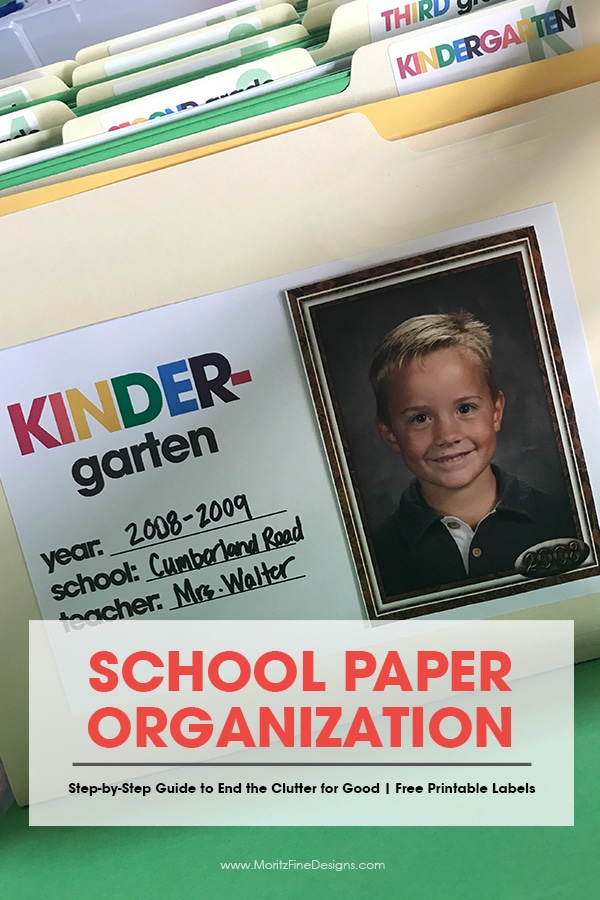 School Paper Organization
Supplies:
With the help of my boys, we got to work sorting and organizing. The school paper organization was an easy and fun task for the kids because they got to walk through memory lane as they sorted through papers and put them in piles by grade.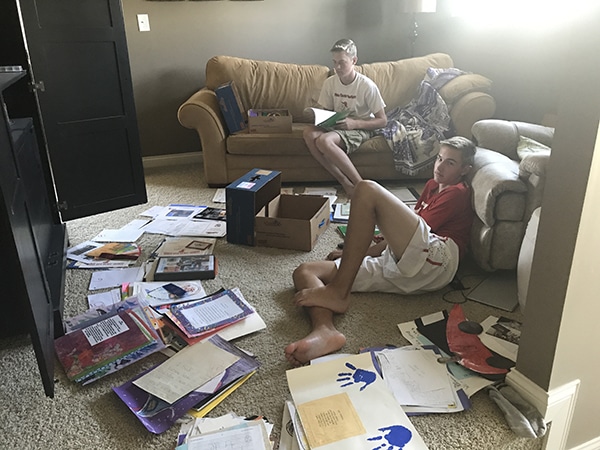 The Steps:
I bought some file folders, hanging folders and a file storage box from Amazon. If you have multiple children, I suggest choosing a different color for each child to make organizing a breeze! Included in the download are labels with different colors for each child.
To make it even easier I labeled each of the files by grade, including pre-school and pre-kindergarten. I usually hold on to any important tests they took, report cards and any other paperwork that shows a milestone in my child's life. I also like to save both their and my favorite crafts that they made while at school.
Your end goal here is to place about fourteen hanging files in each file box. One for pre-school through 12th grade. I like to include an extra for their toddler years as well, but this is totally optional!
Next, print out the labels and put one label per file. I printed out the labels on address labels (template 5160) and then attached them to each of the file folders.The large label for the front of each folder is perfect for easy identification! There is space to showcase a school portrait from that year, but totally optional. If you are not going to use the photo, cut that half of the label off.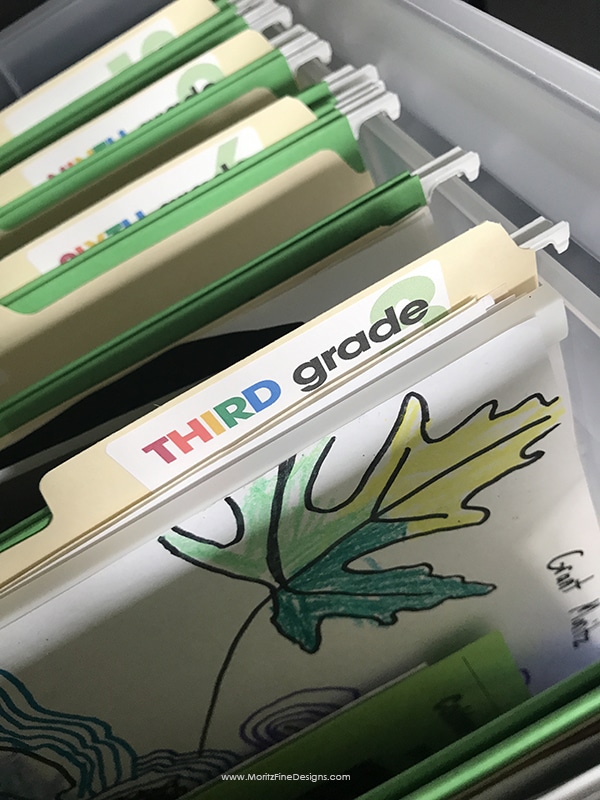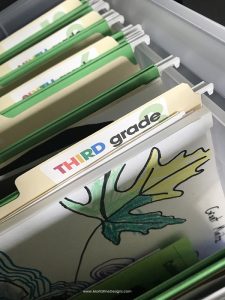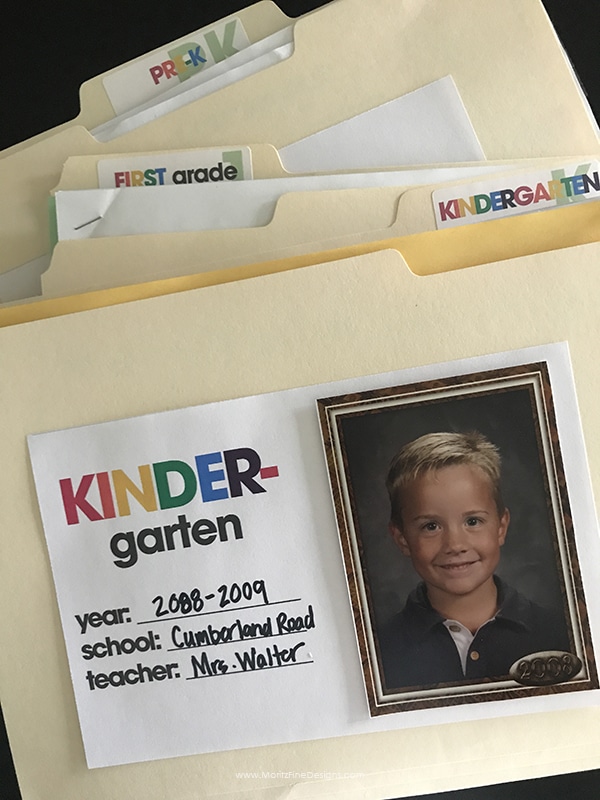 Finally, put all of the things you want to save, sorted by year, in each of the file folders! It's that simple–school paper organization at it's finest! You can even add a label to the front of the file box with your child's name!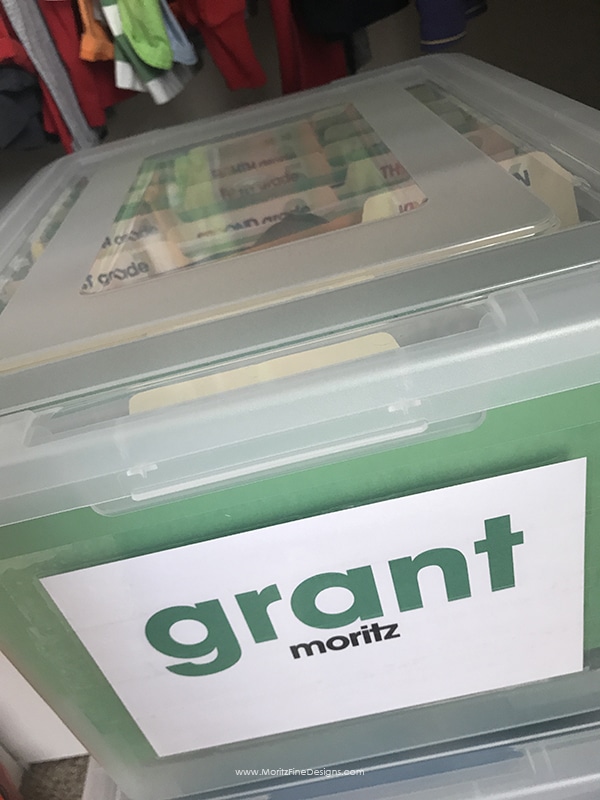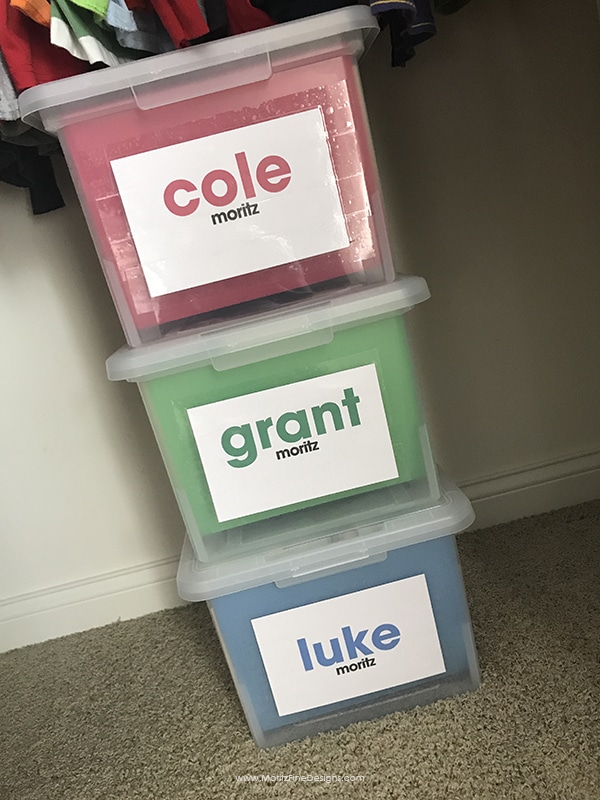 Organizing your kid's paperwork ahead of time will make sure you have a consistent look for each year, and makes it easier to keep up with down the road. You can store these bins in your child's room or on a shelf that you have easy access to so they're out of the way until you need them again. School paper is probably one of the hardest things to organize, but it doesn't have to be anymore!
IT IS POSSIBLE TO
ENJOY STRESS FREE HOLIDAYS THIS YEAR!
The holiday season can be downright exhausting. We have too many things to do and not enough time to get them done. The 2023 HOLIDAY PLANNER will not only help you get organized, but will also help melt away that holiday stress so that you can actually enjoy the season!