Super Bowl Word Scramble Free Printable
While the big game is on TV, it keeps most of the adults occupied–at least they guys! Meanwhile by half time the kids are getting board and on the hunt for things to do. At this point it's time to break out the Super Bowl Word Scramble.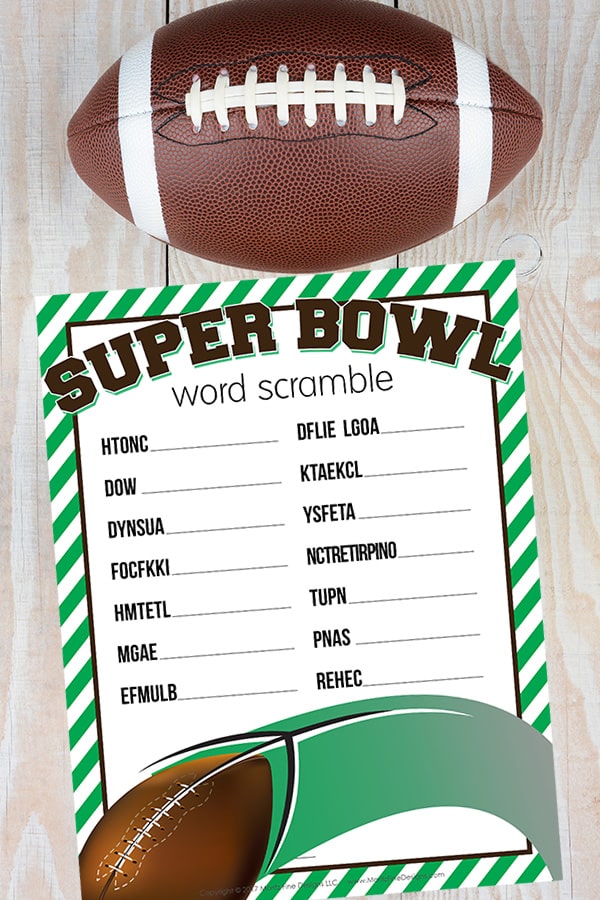 Super Bowl Word Scramble
The download for the Super Bowl Word Scramble is at the bottom of this post. Print out one or many copies. Be creative with it. If you have a group of kids have them race to be the first one finished and have a prize for the first place finisher!
Are you a teacher? Print out a classroom set and have the kids do the Super Bowl Word Scramble to prep for the big game!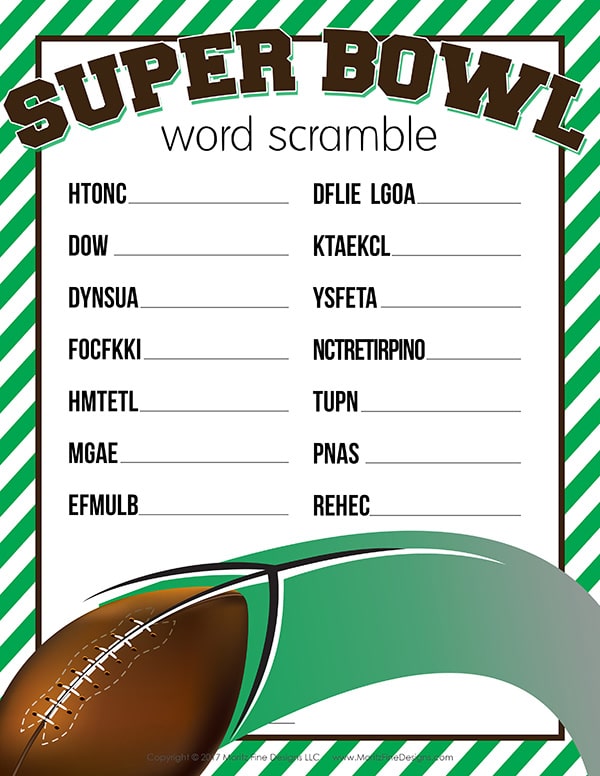 Throwing a party? You can get a free Super Bowl invitation and a party poster here. If you need some last minute food ideas, be sure to check these out.
IT IS POSSIBLE TO
ENJOY STRESS FREE HOLIDAYS THIS YEAR!
The holiday season can be downright exhausting. We have too many things to do and not enough time to get them done. The NEW & IMPROVED 2022 Holiday Planner will not only help you get organized, but will also help melt away that holiday stress so that you can actually enjoy the season for a change!