Super Bowl Printable and Invitation
I was working on these Super Bowl printables during the Colts/Patriots Game on Saturday night and crossing my fingers for a Colts win…but it just seems that every. single. time. the Patriots take the game and punt the Colts out of the playoffs for a chance to play in the Super Bowl!
That won't stop us, though, from a great time of food and fellowship with friends on Super Bowl Sunday! It's a great excuse to get together, eat great food and laugh at a lot of funny, funny commercials!
So, Are You Ready for Some Football?!? We have just a few weeks left to enjoy it! I know how much the guys in my house will miss it on Sunday afternoons and will start talking about "next season" as soon as this one is over….they anxiously await the NFL Draft. Wait til they hear it's been delayed until May this year!
Anyhow, print out this free Super Bowl 48 Printable to use if you are having a party or even just a family day!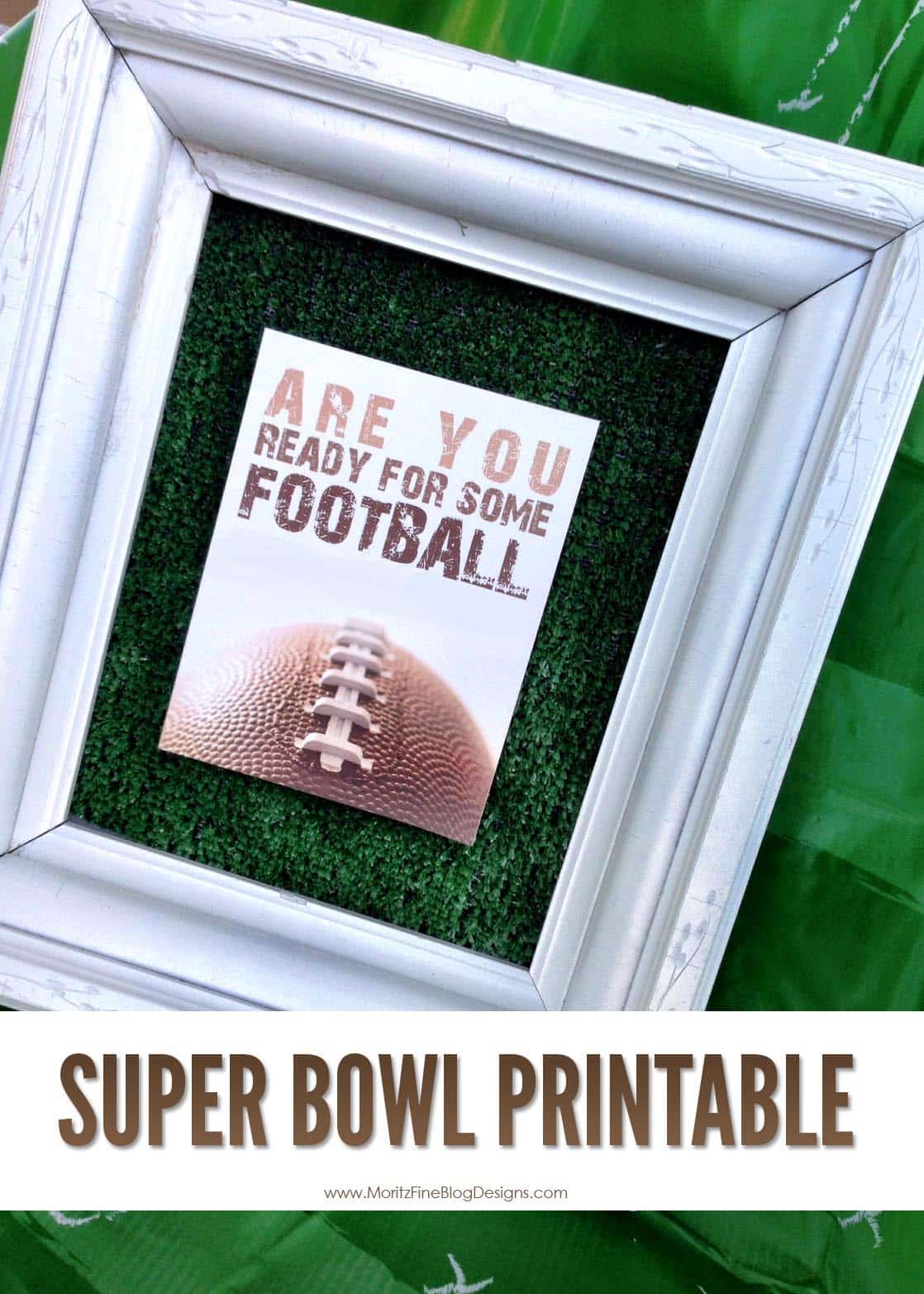 I keep using the same old white frame I mentioned about in this post, and just change out the printable in it. I had some "fake grass" from one of the kid's birthday parties that I used as a background to add a little texture. I know that you can get this at Lowe's or Home Depot. I've also used it in the past as a table runner…if you have boys, it's great to keep on hand as you'll use it numerous times over this years! I think the piece I have I've used for the past 10 years!!
If you're having a Super Bowl Party, you'll love this free printable invitation. You can load it up on PicMonkey.com and add your text. BTW, the font I used is called "Freshman". One more thing, even if you don't want to mail out invitations, but just want to invite people via email, you can always use the invitation and add it as an attachment to your email invite! It's a lot more fun to get a cute email invitation rather than a plain old boring text email!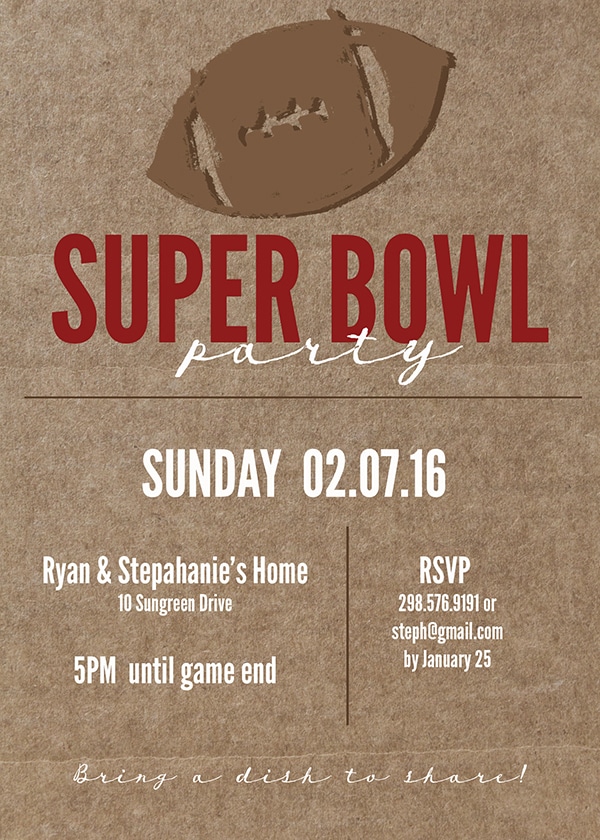 As always, you can grab the links for either the party poster printable or the invitation at the bottom of the post!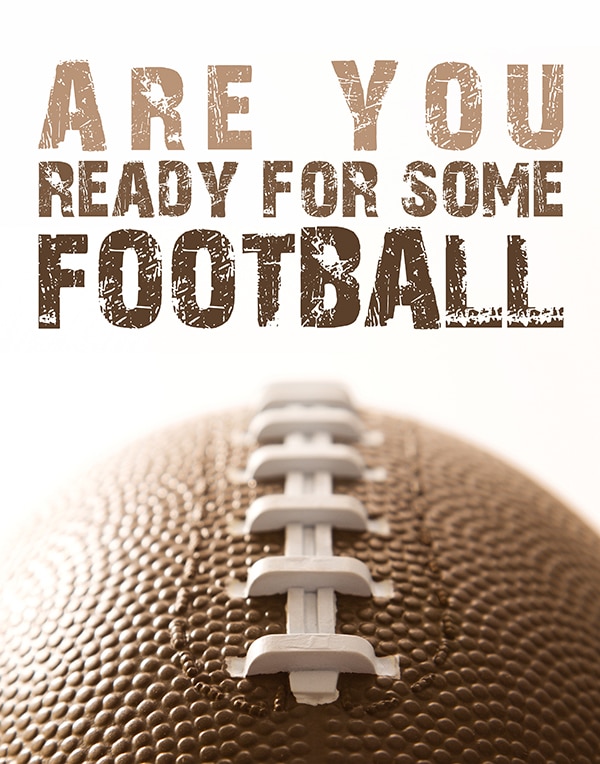 IT'S TIME TO
GET READY FOR 2024!
Get organized for 2024 with the easy to use monthly 2024 calendar! Simply opt in below to have the FREE calendar sent straight to your inbox.