Back to School Breakfast Invitations

It's once again time for the annual Back-to-School Breakfast at our house! It's been tradition for many years to gather the neighbors before the bus comes and fellowship together! It's such a great time of celebration!! We love to see the new outfits, fresh haircuts and big smiles on the kid's faces. A fun little breakfast always makes getting up for that first day of school a little bit easier! I love to send out creative little invites every year. This year was no different…I grabbed some Swedish Fish and blue sixlets (btw, I found these in the bulk food section of our local Meijer store. Any blue small candy would work, such as nerds or gumballs). The front side of the invite says, "School is oFISHally starting! Celebrate at our Back-to-School Breakfast. On the back, I list the date, location, RSVP info and a simple list of food ideas that people can bring.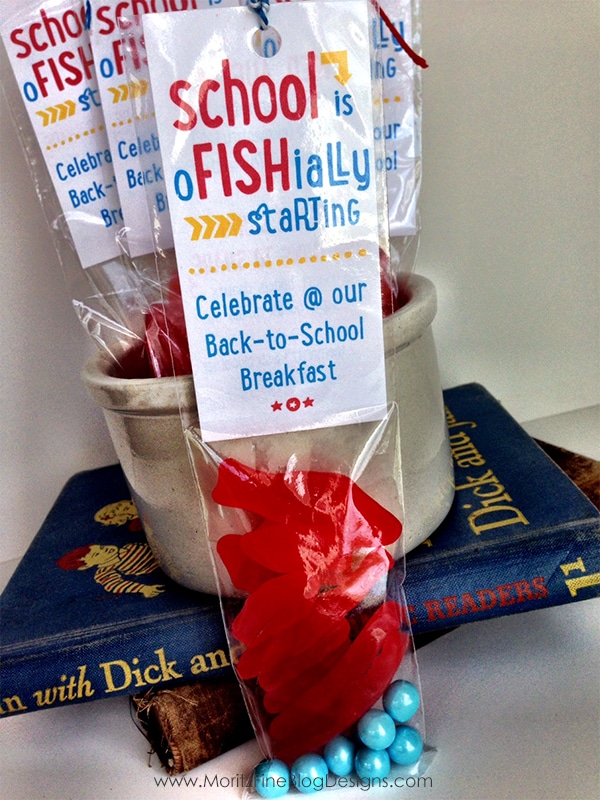 I used clear pretzel bags to place the sixlets and fish in. Then I placed the invite inside the bag, punched a hole and tied on a little bakers twine!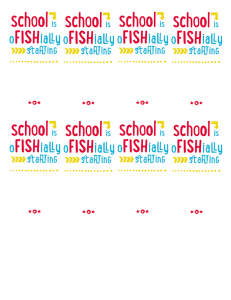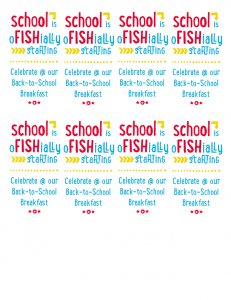 You can get the link to download the invitation at the bottom of the post. If you've never hosted a breakfast, why don't you give it a try! I simply set up tables on our driveway and ask that everyone bring something to share. It can be simple–yogurt, fruit, muffins, donuts, orange juice and milk. Some of my protein loving neighbors will bring bacon, sausage and even biscuits and gravy!! Don't forget a little coffee for the parents!
Back to School BLANK | Back to School BREAKFAST
 Want even more back to school ideas? Check these out !
IT IS POSSIBLE TO
ENJOY STRESS FREE HOLIDAYS THIS YEAR!
The holiday season can be downright exhausting. We have too many things to do and not enough time to get them done. The 2023 HOLIDAY PLANNER will not only help you get organized, but will also help melt away that holiday stress so that you can actually enjoy the season!