Streamline Your Post-Holiday Shopping with Our Return & Exchange Tracker Printable
The holiday season is in full swing, and amidst the festivities and gift-giving, there's one thing many of us might not look forward to – handling returns and exchanges. Whether it's a gift that didn't quite hit the mark or a purchase that didn't meet your expectations, dealing with returns and exchanges can be a bit of a hassle. But fear not! We've got a solution to make this process as painless as possible. Say hello to our "Return & Exchange Tracker" printable – the tool you didn't know you needed, but soon won't be able to live without.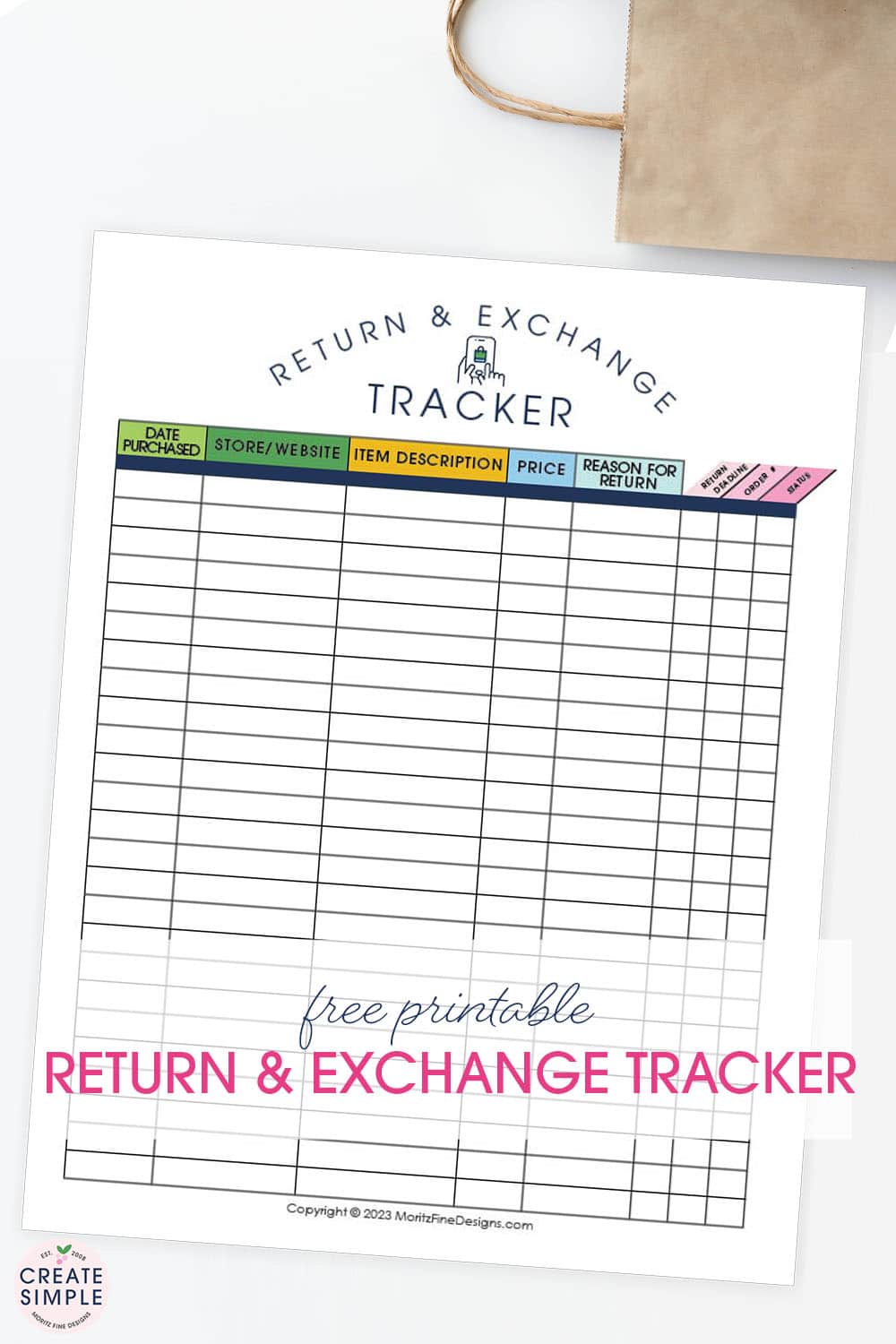 Why You Need a Return and Exchange Tracker:
The post-holiday season often means sorting through receipts, checking return policies, and making multiple trips to the store. But with our Return & Exchange Tracker, you can organize it all in one place. Here's why you should consider using it:
1. Stay Organized: This printable helps you keep track of all the items you need to return or exchange, including the purchase date, item description, and store details. No more sifting through crumpled receipts and forgotten purchase dates.
2. Never Miss a Deadline: Return and exchange policies can vary from store to store. With our tracker, you can easily note the deadline for each item, so you never miss the window to make a return.
3. Effortless Communication: Record customer service contact information in one place, so reaching out to the store for return or exchange inquiries is a breeze.
4. Progress Tracking: Use the "Status" column to monitor the progress of your return or exchange, from "Pending" to "In Progress" to "Completed."
How to Use the Return and Exchange Tracker:
Using our Return & Exchange Tracker is simple and straightforward. Here's how:
1. Download the Printable: Head to the bottom of this post and click the button to get the Return & Exchange Tracker printable sent straight to your inbox. You can print it out or use it digitally, depending on your preference.
2. Fill in the Details: For each item you need to return or exchange, fill in the information in the designated columns. Be sure to include the purchase date, store or website, item description, original price, reason for return/exchange, deadline, receipt/order number, and status.
3. Stay Updated: As the return or exchange process progresses, update the "Status" column to reflect the current status of each item.
The holiday season should be a time of joy, not a time for stress and hassle. With our Return and Exchange Tracker, you can simplify the process of handling returns and exchanges, making it easier to enjoy your post-holiday season. Download the printable now, and keep it handy for a smooth and hassle-free return and exchange experience.
IT IS POSSIBLE TO
ENJOY STRESS FREE HOLIDAYS THIS YEAR!
The holiday season can be downright exhausting. We have too many things to do and not enough time to get them done. The 2023 HOLIDAY PLANNER will not only help you get organized, but will also help melt away that holiday stress so that you can actually enjoy the season!