Holiday Gift Tracker Free Printable
Many of you have probably already started your Christmas shopping! There are actually only about 7 more weeks until Christmas (I hope I didn't just make you freak out!).
In the past, I have tried my best to keep track of everything I have bought for everyone… but what happens is that I have all sorts of scrap pieces of paper with gift lists written on them. Then the lists get stuck in pockets, in my purse or in my wrapping bucket and it's not the most organized method!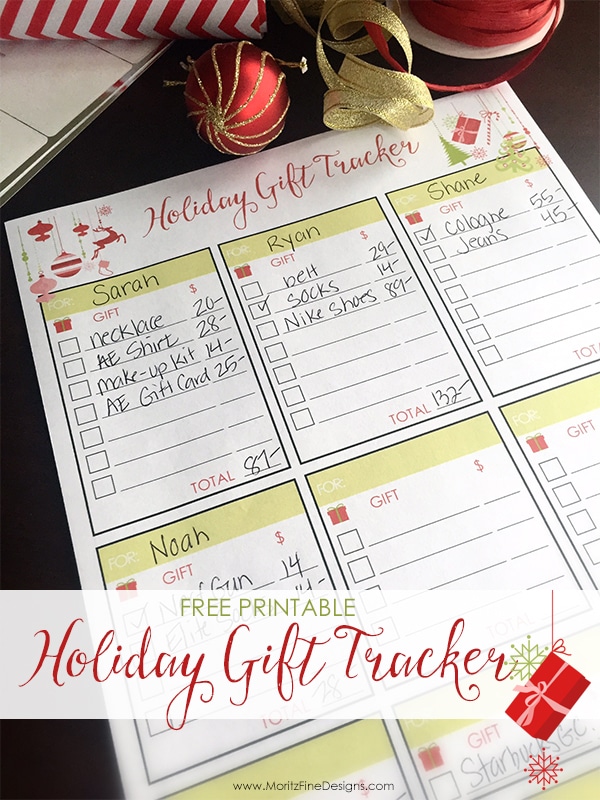 To make life easier, I have created this Holiday Gift Tracker Free Printable. Just keep it with you this shopping season and write things down as you buy them!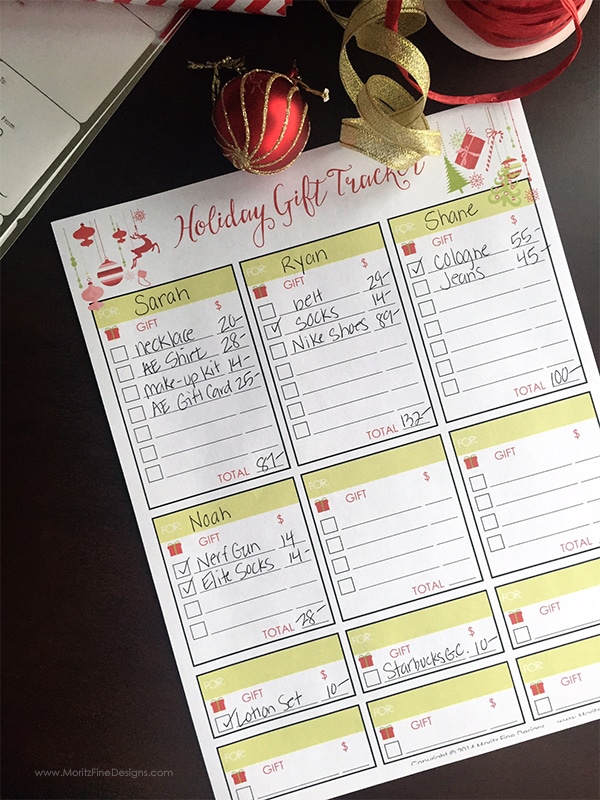 If you make sure to keep the Holiday Gift Tracker in your purse you can quickly check to see what you have already purchased as well as how much money you have left to spend on each person.
As always, you can grab the link at the bottom of the post to print the Holiday Gift Tracker Free Printable.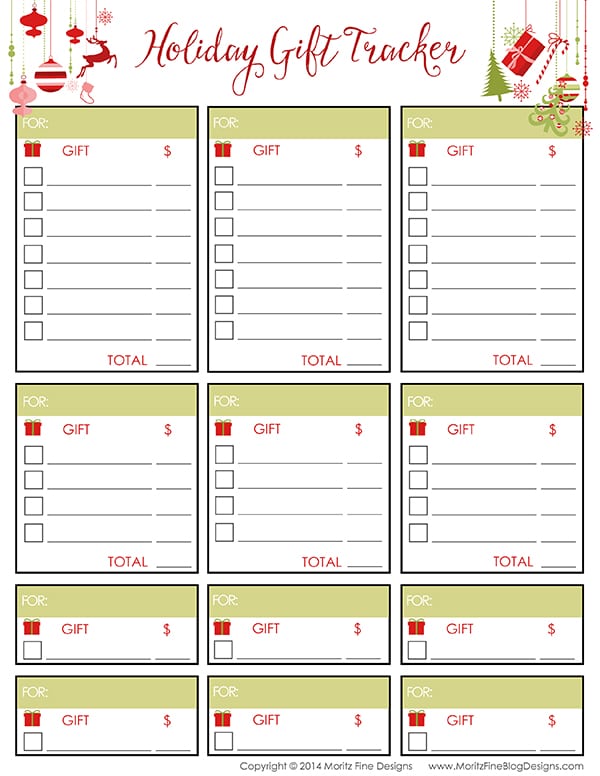 Want to enjoy a stress-free holiday season? Get completely organized with the Complete Holiday Planner! You can instantly download it HERE.
SURVIVE YOUR SUMMER!
---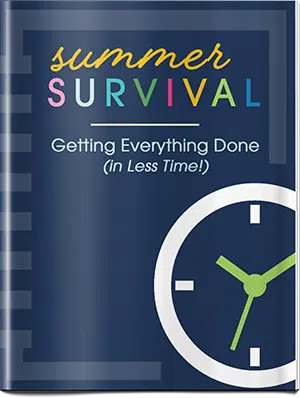 Want to keep your sanity this summer?! Simply opt-in below to get the Summer Survival Guide: Getting Everything Done(in Less Time!) sent straight to your inbox!