Printable Large Wall Calendar
I love using my calendar on my phone and I love time blocking out my week…but what I love even more is seeing our family's big overview of the year.
I didn't really have a way to see a year long overview I needed. Truth is, I wasn't in need of a place to write our day to day calendar events and appointments (as I mentioned before I use my iPhone for that), but what I needed was a place to view our major events–like days off school, vacations, work-travel time blocks, summer camps and more.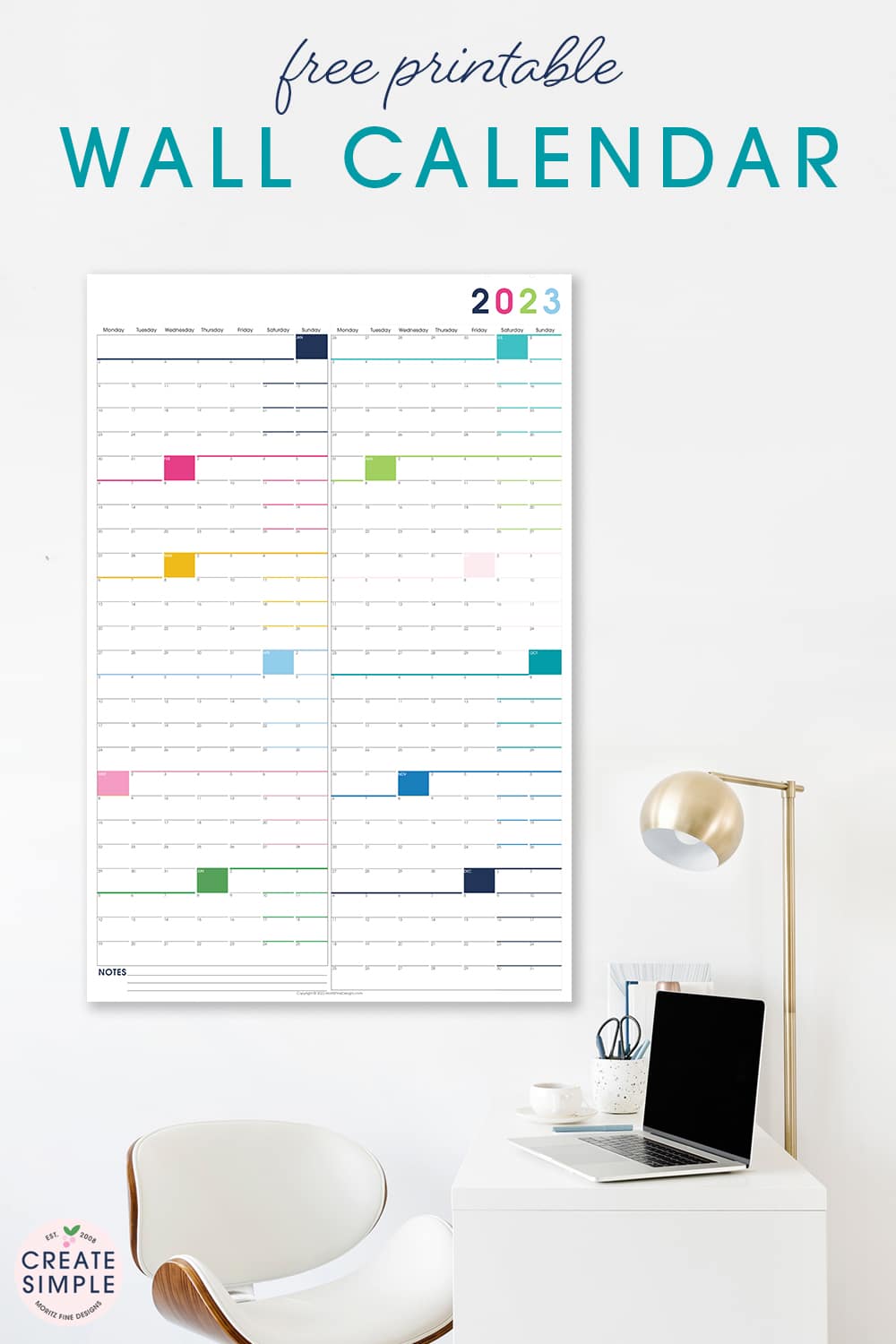 Large Wall Calendar
I needed a quick-glance year long calendar. The extra large wall calendar would be perfect for our mud room. It's in a great location for everyone to see and know what is going on.
SUPPLIES:
calendar download (use the link at the bottom of the post)
washi tape (optional)
Now you can download and print one for your home too. The best part is that you can print this huge wall calendar just $5! Here's how:
You can head to the Staples or your local UPS store, Upload the file and and get it printed in a color 2′ x 3′ engineering print! (You can also upload via their website for even more convenience!) The key here is to get the engineering print, they are very inexpensive! Take a peek at it: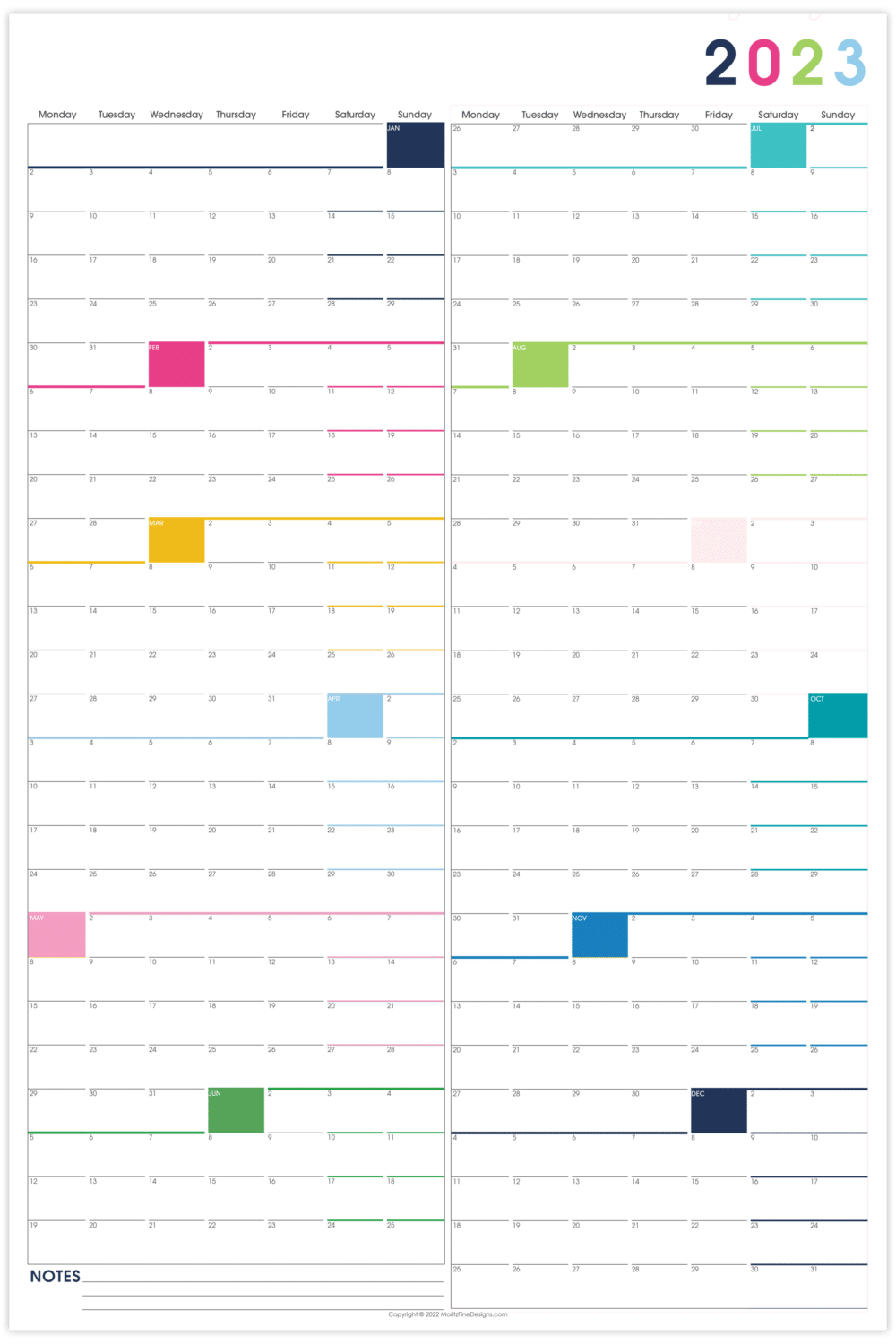 Next, I decided to "hang" our wall calendar with mounting dots but you could also use washi tape. It's gentle enough to not hurt the painted walls and strong enough to hold up the poster.
Some of you might want the flexibility of changing the dates of events you add to the calendar. That's easy too! Now, don't just stop by printing the calendar at Staples or the UPS store, but have them laminate it too.
After it's laminated, you can use dry erase markers to add your events to the calendar–use a damp rag to erase and move them if necessary.
Get started right away–grab your free download here:
IT'S TIME TO
GET READY FOR 2024!
Get organized for 2024 with the easy to use monthly 2024 calendar! Simply opt in below to have the FREE calendar sent straight to your inbox.