Christmas Placemat for Kids
It's easy to make the "kid's table" the exciting place to sit for Christmas dinner! Even the big kids will want to join in the fun at the kid's table.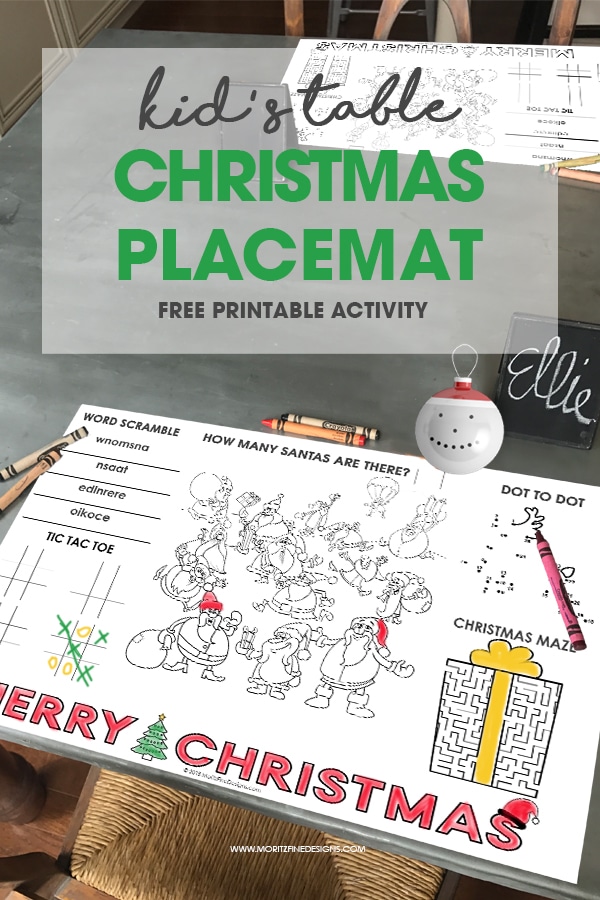 Christmas Placemat for Kids
Try adding a little fun to the dinner table with this free printable Christmas Placemat for Kids. The kids table look adorable and it's super easy to print these placemats in no time at all.
SUPPLIES:
download for the placemat –just click the link at the bottom of this post
coloring supplies for the table (crayons -just an fyi that the kids love these silly scented crayons,colored pencils or washable markers)
11″x17″ paper
DIRECTIONS:
First download the placemat–it's available at bottom of this post. Next you will need to print on to a heavy weight 11″x17″ paper or card stock. If your printer is a wide format printer, you can easily print this at home. There is a pretty good chance  you do not have the wide format printer–and that's ok, there's another option.
The easiest solution is to print at your local office supply store (Staples, Office Depot, etc). My local UPS store is my go-to for all my printing (I have found that they are less expensive and super attentive to my specific needs). All stores have the capability to upload the file online and then pick up a few hours later. It doesn't get easier than that! Be sure to print on super heavy card stock, it cost me about $.60/print.
Next, place  a placemat at each spot on the table. You can add some cute decor too! Try some little snowmen or other decorative Christmas ornament, add cute Christmas paper straws, and maybe even a Christmas themed treat at each spot and the kids will go nuts!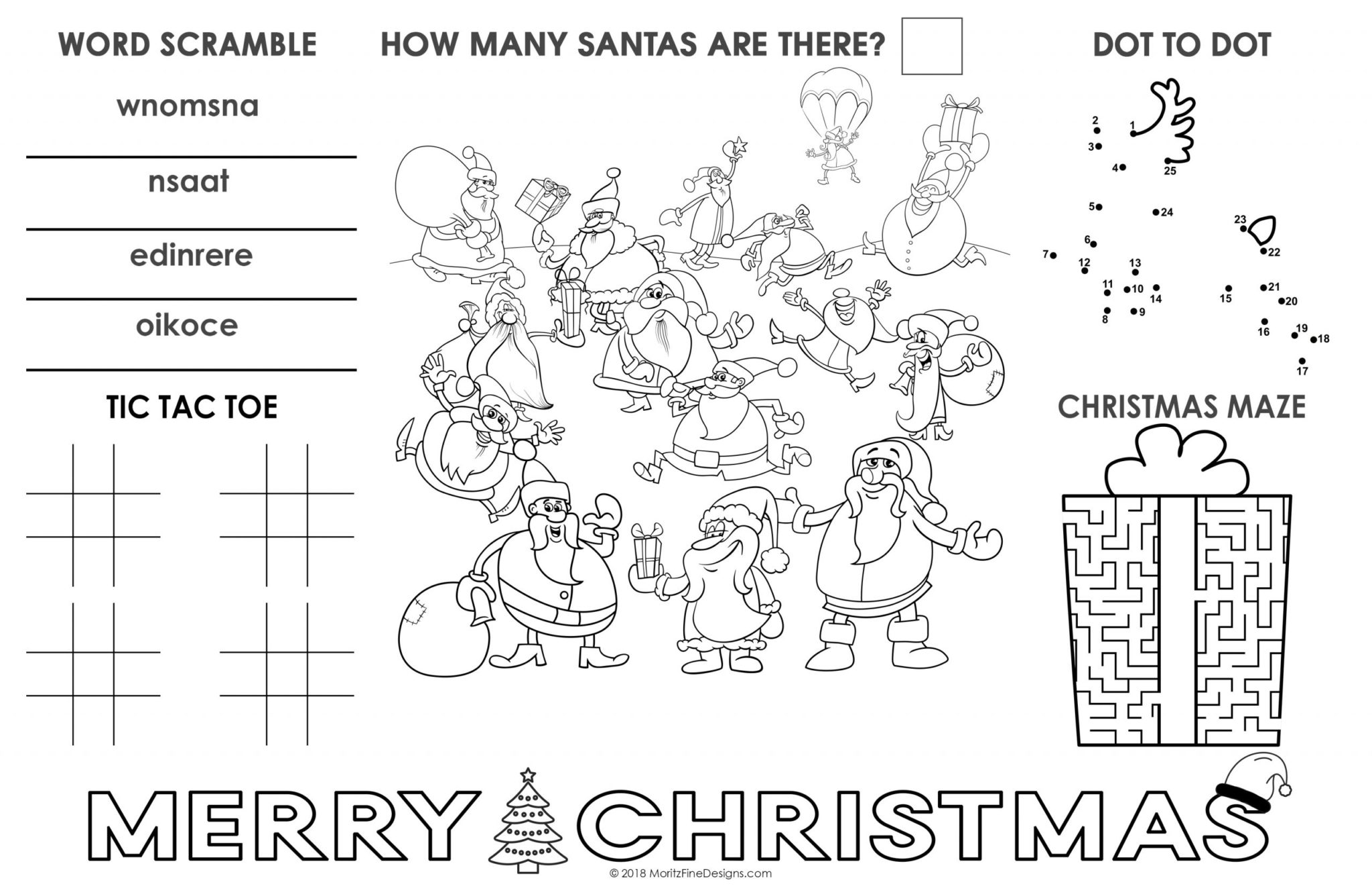 Don't forget to place something to color with at the table. A bucket of crayons, colored pencils or markers (washable markers are a great idea!) will be just what the kids need.
Don't forget to give the kids a little fun after dinner activity too! Use the free printable Christmas Scavenger Hunt for a little friendly competition!
IT IS POSSIBLE TO
ENJOY STRESS FREE HOLIDAYS THIS YEAR!
The holiday season can be downright exhausting. We have too many things to do and not enough time to get them done. The 2023 HOLIDAY PLANNER will not only help you get organized, but will also help melt away that holiday stress so that you can actually enjoy the season!